Instagram's Billion Dollar Bubble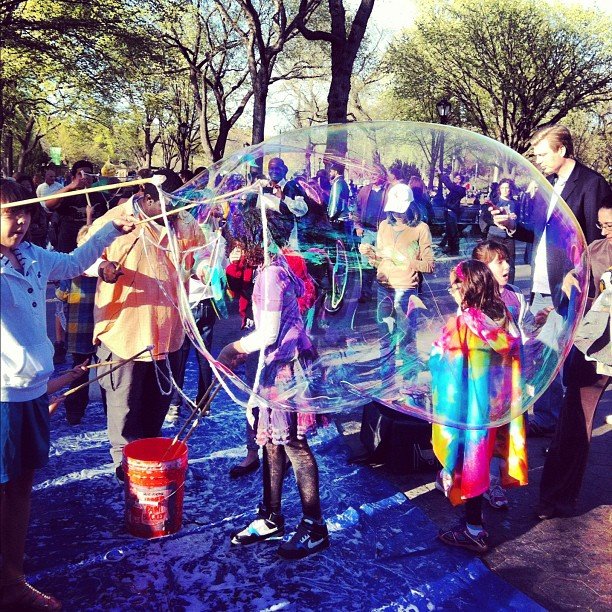 If Draw Something was bought by Zynga just a few weeks ago for a whopping $200 million.
But if making money off your app were so easy, we would all have retired months ago. There were some factors about Instagram that made it particularly alluring to Facebook:
Facebook's whole raison d'etre is photo sharing and the company couldn't afford having a rival social networking site which focused on photo sharing as well.
Instagram is insanely easy to use, almost as if it were built-in to the phone itself.
It was growing at an absurd rate of over a million users a day after the release of Instagram for Android.
Obviously, you can't manufacture that kind of success. But Instagram happened to be at the right place at the right time; it also benefitted from sheer luck. And that $1 billion pricetag? I consider it to be a bubble, and that bubble must burst.
For one, Instagram isn't making that much money. Neither is Draw Something, mind you, although at least they have ads and a paid version of their app. But the fact is that these companies don't have real business plans. They're worth a lot of money because of their potential to make money down the line. And a bubble built around this kind of wild speculation can't last for long.
Now I really hope I'm wrong, because I think Silicon Valley has a lot of amazing ideas and super talented developers. But the fact that an APP was just bought for close to a BILLION without any clear business strategy signals that things are getting out-of-hand.
Unless, of course, Mark Zuckerberg knows something I don't. Which is possible, but doubtful. Likely, he just wanted to swallow up a potential rival before that rival beat him to the punch. That strategy is flawed; and when Instagram is replaced by a new app with even better filters, I wonder if Facebook will buy that app, too. I wonder how long this whole charade can keep up.
(Photo: I Heart My Art Tumblr)