ICS Update Rolling Out For The UK Galaxy Tab 10.1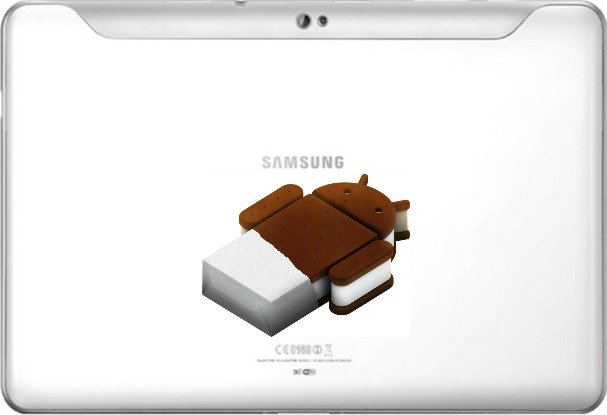 The Samsung Galaxy Tab 10.1 is still one of the best dual core tablets on the market, but one of the main issues with it is the fact that it still hasn't received the ICS update. Fortunately, Samsung seems determined not to ignore its tablets, and finally began rolling out the update to Galaxy Tab's in Italy yesterday. Well today it's the United Kingdom's turn, as the update has officially begun rolling out to UK owners of the Samsung Galaxy Tab 10.1.
Unlike the Italian update for the P7500 model that started rolling out yesterday, the UK update is for the WIFI P7510 version of the tablet. The device can be updated via Samsung Kies, or by via OTA. You can manually check by going into your tablets settings and searching for the update if it doesn't appear automatically. Additional Samsung tablet updates will also begin rolling out in August.
Here are some additional details of the update, courtesy of Sam Mobile: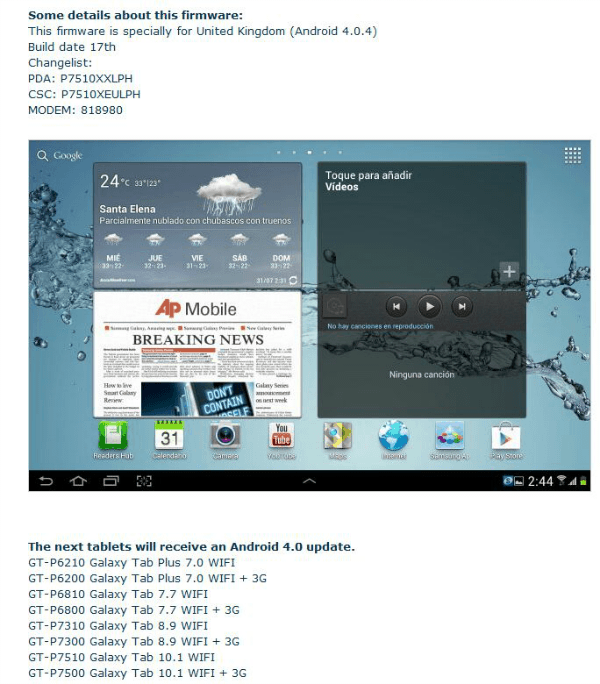 I'm very confident that you guys will enjoy ICS update on your tablet, as Android 4.0 is a lot faster and smoother than Honeycomb.
Let us know when you receive the update, and don't forget to leave us with your impressions of ICS for the Galaxy tab 10.1!
Picture credits: s.bazar.at, and www.android-user.de, (edited by myself)