The first blockchain phone from HTC could arrive this summer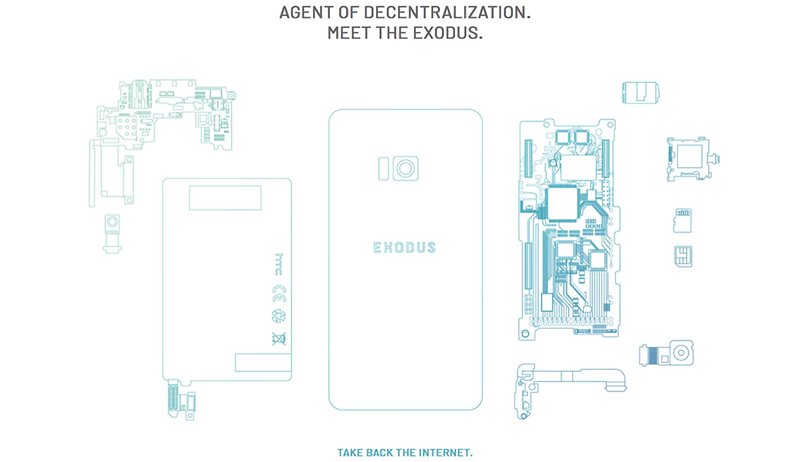 HTC is baffling right now. On the one hand, the company is hemorrhaging employees and apparently throwing its smartphone business by the wayside despite a record of quality handsets that deserve more love from the public. On the other, HTC's willingness to take long-term gambles on on futuristic tech is admirably daring. The lastest eyebrow-raising move? HTC Exodus, the world's first blockhain smartphone.
The term blockchain has become public knowledge, above all due to the recent boom in cryptocurrencies. Although the distributed databases behind the name Blockchain are much more useful, the HTC Exodus is also all about digital currencies.
The technical feature of the HTC Exodus will mainly lie in the integrated cold wallet, in which crypto-coins can be safely stored and transported. This cold wallet is a separate storage device in the smartphone that is not connected to the Internet. Thus the digital wallet should be safe from hacker attacks of any kind. It remains to be seen exactly how the connection to the rest of the system, which of course also has online access in the HTC Exodus, will look.
Security is a priority
In addition, HTC emphasizes that the Exodus will also focus on decentralized applications and improved security. Chief Crypto Officer Phil Chen and his team have set themselves high goals. Chen says:
In the new internet age people are generally more conscious about their data, this a perfect opportunity to empower the user to start owning their digital identity. The Exodus is a great place to start because the phone is the most personal device, and it is also the place where all your data originates from. I'm excited about the opportunity it brings to decentralize the internet and reshape it for the modern user.
Nothing is yet known about the technical specifications and further details of the HTC Exodus. Two new partnerships with Animoca and Bitmark will accelerate HTC's progress in this area. HTC has launched its own website for the HTC Exodus, where interested parties can register to keep up to date. The Exodus still doesn't have a firm release date, but HTC states that it's planning to unveil the device by the end of the third quarter this year.
What do you think of the idea of a blockchain smartphone? Is HTC on to something this time?