How to watch the launch of Huawei Mate 30 (Pro) live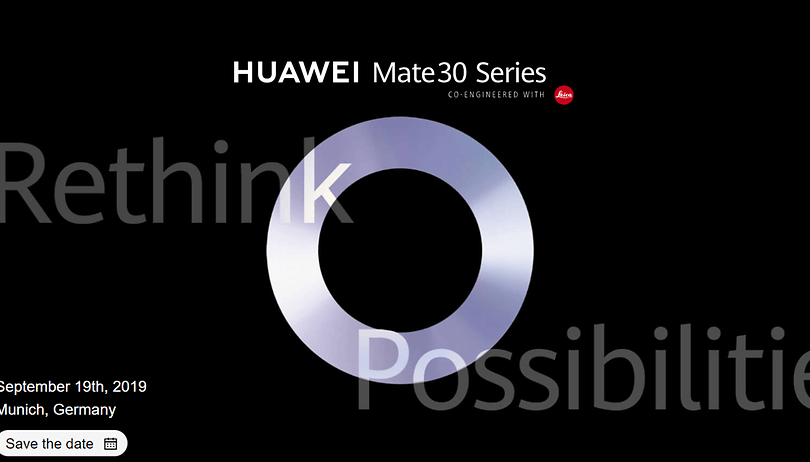 Huawei is making its move earlier this year: the new Mate 30 line will be presented on September 19, and not in October as the previous generation. It will be a special event not only because of the new devices that will be announced but also in view of the recent situation with the U.S. ban. Are you ready to stream it live?
What will happen at the Huawei event on Thursday 19 September?
It's almost time for the big day. Huawei will present the Mate 30 series in Munich, the city that also hosted the launch of the Mate 10. Again, we expect at least two models to arrive, the standard and the Pro model. The Lite variant usually arrives silently before or after the event, but is never the subject of the keynote during which Richard Yu prefers to dwell on his flagship devices and new features from these offerings.
The launch of the second-generation Huawei Watch is also being rumored. The previous model impressed users especially with its battery life, which could be even more powerful on Watch GT2. Will Huawei introduce any other devices as well? Will there be a Porsche Design version of Mate 30? It looks like it:
Will there be talk of HarmonyOS and the complicated situation with the United States? To answer these questions, all you have to do is watch the event live!
How to watch the launch of Mate 30 (Pro) live
The new Mate 30 line will be presented in Munich at 14:00 CEST. The event will be broadcast live on the brand's YouTube channel: