How to turn a Galaxy S5 into a Nexus 5X
A change is as good as a rest, or so they say. Well, an old phone that looks like a new one is just as refreshing. With the new Nexus devices hitting the streets the old Galaxy S5 may not be feeling quite so sexy as it once did. But the S5 is still a really good phone, it's just in need of a little makeover. Here's how to turn your Galaxy S5 into a Nexus 5X.
1. Get the Google Now experience
First of all, TouchWiz has to go, and you need to get the Google Now Launcher. The Google Now Launcher sets your home screen up just like a Nexus, so that's where we'll start.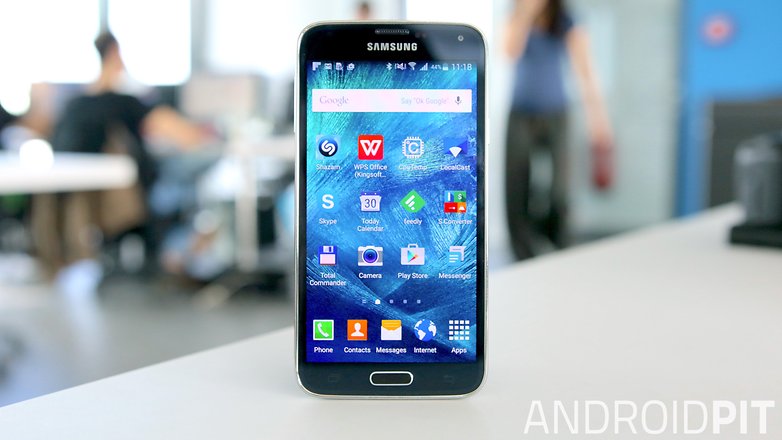 Install the launcher below and hit the home button. You'll be asked which launcher you want to use. Select Google Now Launcher and hit Always.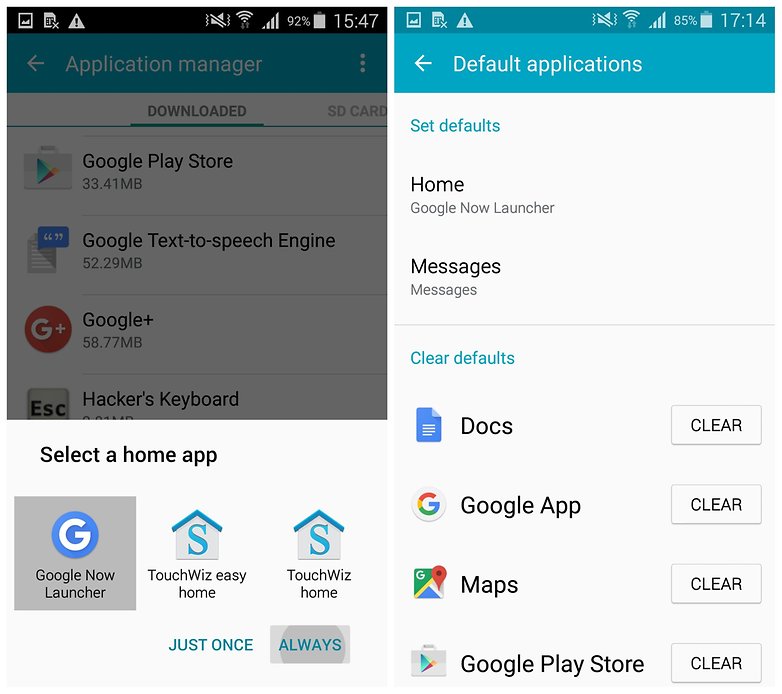 2. Put Marshmallow on your wall
So far so good. The next thing we need to do is get you some better wallpaper. Fortunately, we already have a zip file containing all the new Android Marshmallow wallpapers, including two new ones that were released by Google a little while ago. Hit the link and install those on your Galaxy S5 too.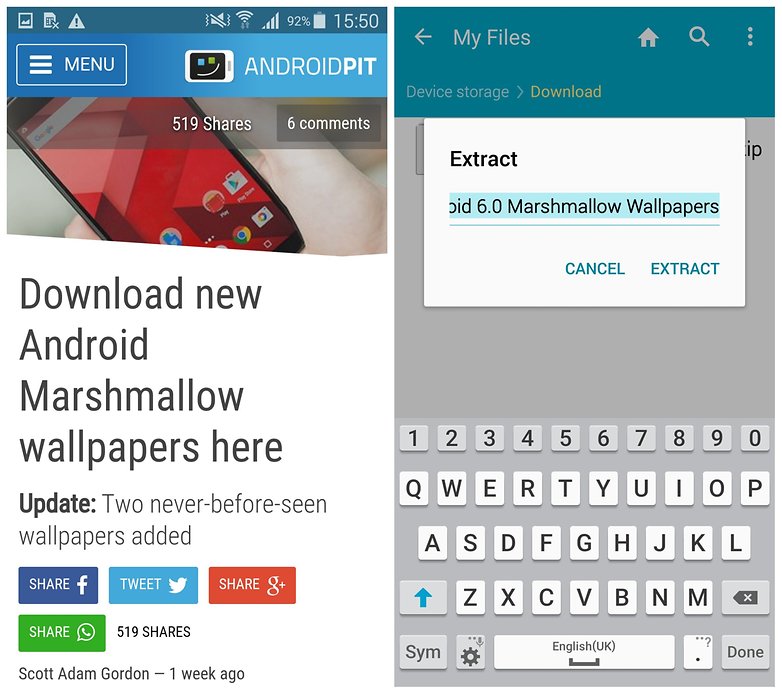 Once you've unzipped the packages, they will be in your Downloads folder. Go to your home screen and long press it. Tap Wallpapers at the bottom and then My photos. Take a look at the two new folders and decide which wallpaper you want. Select it and then Set wallpaper on the next screen.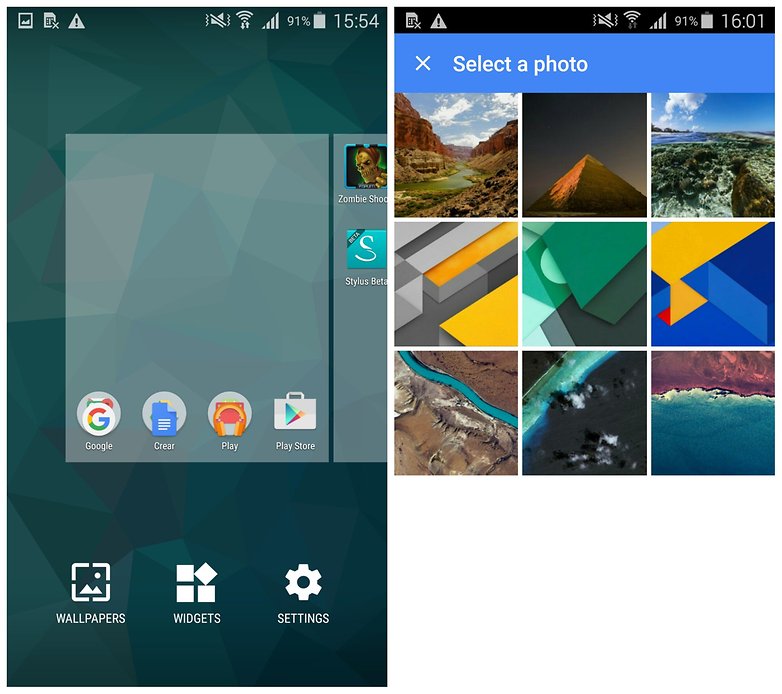 3. Rearrange your home screen
The next thing we need to do is set up your home screen like a Nexus. This is really just a superficial change and if you're commonly using Samsung apps, such as the default messenger, gallery and contacts app, then you can happily skip this step. But if you want to complete the transformation, then you need to go all Google.
Take a look a the home screen icons on Marshmallow in the image below of the Nexus 5X and Nexus 6P and set up the icons on your home screen the same way (we'll forgive you if you stick with Samsung's camera app though).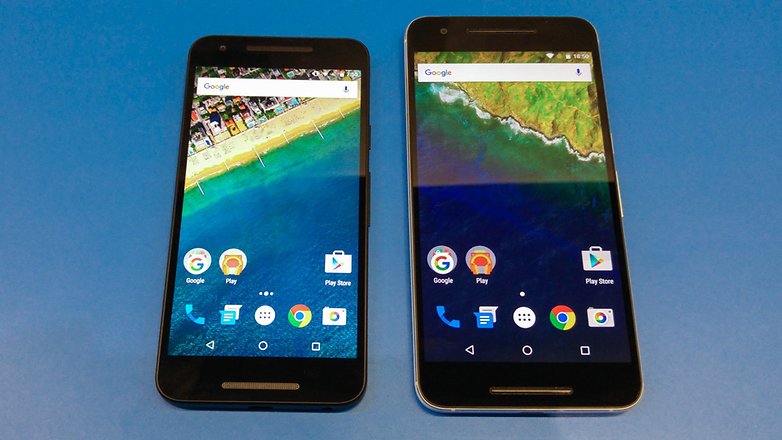 4. Switch to Google apps
Now we need to switch some of the default apps on the Galaxy S5 to the Google versions. Install the Google Keyboard and make it your default keyboard in Settings > Language and input > Default keyboard. You can do the same with Hangouts to make it your default messenger (via Settings > Default applications > Messages). This is also where you can change your default launcher.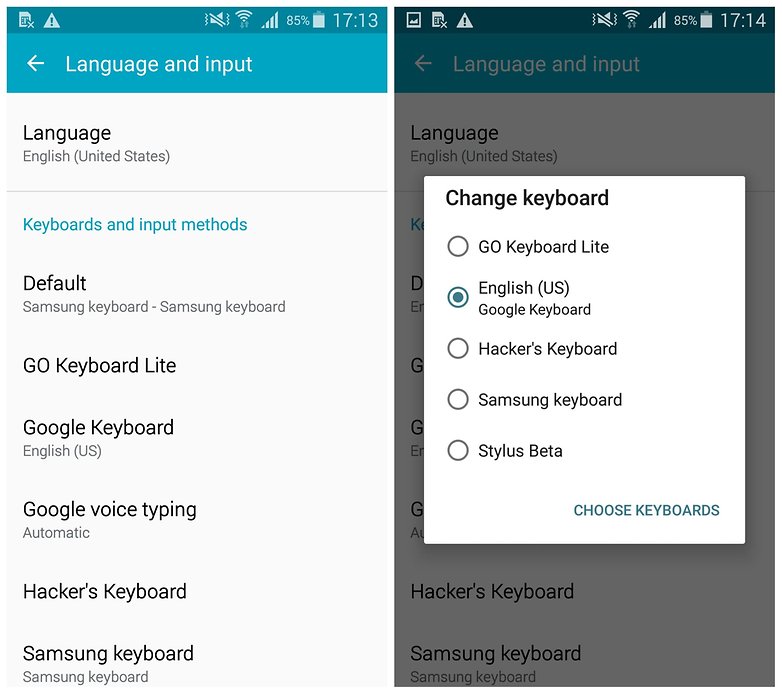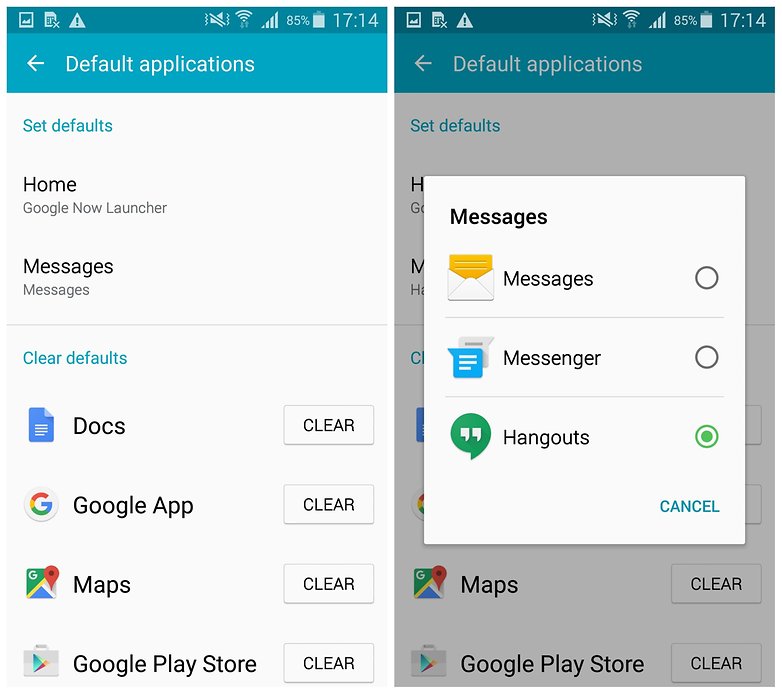 5. Let Google do the listening
While there's nothing particularly wrong with S Voice, a Nexus 5X owner would never let anything but Google Voice Search listen in on their most secret search terms. So make use of that mic icon in the Google search bar to launch apps, set reminders, make calls and search the net. You can now disable the S Voice shortcut to make your Galaxy S5 a little more responsive.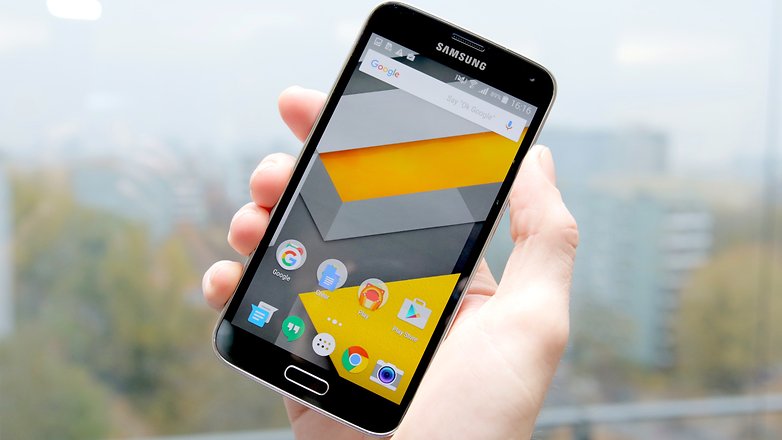 "But what about the settings menu and notifications shade?" I hear you ask. Unfortunately there's only so much that a new launcher can do. The notifications shade, Quick Settings and Settings menu are all Samsung controlled so unless you want to root your S5 and flash a stock-looking ROM on it, we've hit the limit of what we can do easily.
How do you like your new Galaxy S5 Nexus? Is there any other Nexus feature you'd like Samsung to have? Let us know in the comments.