Houzz wins 'Best App' at Google Play Awards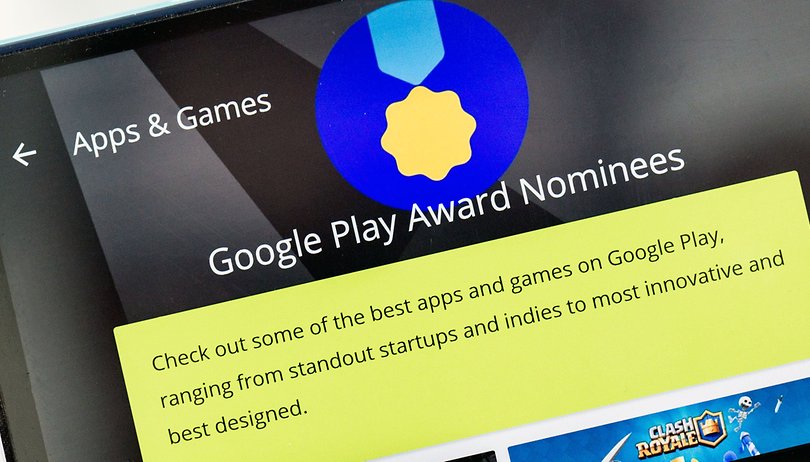 Google decided to do something new this year at Google I/O. It picked – out of a list of 43 nominees –the best app for ten different categories, including one for the best overall app. Come see the list of winners and you may find some apps you want to try out.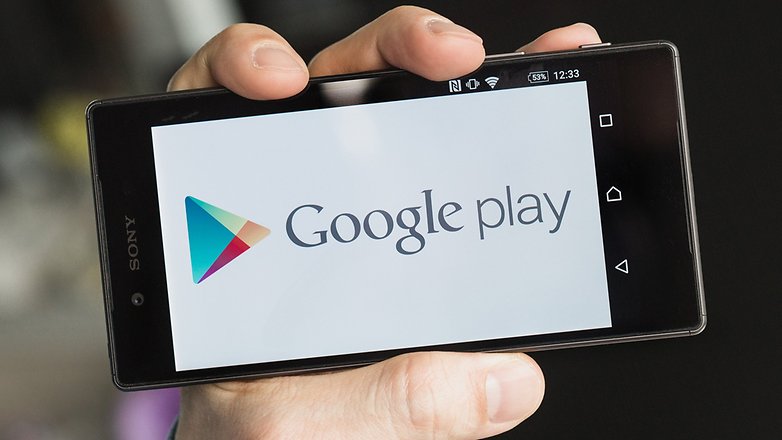 There was a huge selection of apps for Google to choose from this year. Google decided to divide the apps into some interesting categories, including 'Best Standout Indie', a category that I think is much needed as Indie developers need to be supported. The list of the nominees and winners are listed below along with links to the winning apps.
Best Standout Startup:
Nominees: Dubsmash, Hopper, Musical.ly, Robinhood (stock trading), Vrse
Winner: Hopper – Airfare Predictions
Hopper is a startup in this much needed category of the 'Best Standout Startup'. What the app does is analyze flights every day and sends you a notification when a solid deal is found. So if you're looking to take a vacation you can put in your dates and when you see a good price from the app you can jump on and grab that flight.
Best Standout Indie
Nominees: Alphabear, Alto's Adventure, Fast Like a Fox, Neko Atsume, Prune
Winner: Alphabear
Alphabear is a hot app from the indie developer Spry Fox – the company that brought us Triple Town. Alpha bear is a unique spelling game that combines animations with a 'Scrabble-like' point system. Although we would have liked to see Neko Atsume get the win, Alphabear deserves this honor.
Best Families App
Nominees: Card Wars, LEGO Jurassic World, My Very Hungry Caterpillar, Think Rolls 2, Toca Nature
Winner: Thinkrolls 2
Thinkrolls 2 was developed for children. If you have a kid between three and nine this is a great way to stimulate their minds. And you might find it fun too. The app promises to give children confidence in their deductive reasoning skills with the 32 characters and 270 levels of increasingly difficult mazes.
Best Use of Material Design
Nominees: Bring! Shopping List, Robinhood (stock trading), Fabulous, Todoist, Vevo
Winner: Robinhood (stock trading)
If you're paying for your stock trading though one of the big sites you may want to get this app. The app allows for free trades with no load (commission). It's a pretty niche program but it's gaining popularity.
Best Early Adopter
Nominees: Glide, Mechanic Escape, Minecraft: Story Mode, World Around Me, Zumper
Winner: World Around Me
World Around Me searches through interesting places around your current geographic location and gives you a different way of looking at them. You can see where different restaurants and cafes within buildings are located. Tags by other users let you find phone numbers and other contact information for the venues.
Download World Around Me here from Google Play
Best Use of Google Play Game Services
Nominees: Battleships 2, Table Tennis Touch, Tapventures, Tower Madness 2: 3D TD , Zombie Highway 2
Winner: Table Tennis Touch
Table Tennis Touch from Yakuto gives you plenty of options for playing table tennis. There are 13 modes with tournaments and special events. The app's graphics look solid and they did a great job of utilizing Google Play game services.
Best Go Global
Nominees: Dragon Ball Z Battle Dokkan, Freeletics Bodyweight, Memrise, musiXmatch Lyrics, Pokémon Shuffle Mobile
Winner: Pokémon Shuffle Mobile
The fan favorite Pokémon is back with a new puzzle game that took on some pretty powerful competition. It must be good if it could take down Memrise. The puzzles look pretty exciting and you can get tons of hours of game play in with the different levels.
Most Innovative
Nominees: Almost Like a Fox, NYT VR, Smart News, Fabulous, This War of Mine
Winner: NYT VR
We've written a lot on VR in the last month because it's starting to change our lives. Now, the New York Times has given us a more immersive experience with our news. You get first-hand experience with news stories.
Best Game
Nominees: Alpha Bear English Word Game, Clash of Kings, Clash Royale, Marvel Future Fight, Star Wars: Galaxy of Heroes
Winner: Clash Royale
Clash Royale is totally addictive and I've spent tons of time on this game. With its great graphics and engaging multiplayer modes, it's no wonder that it won in this very crowded field. The game comes from Supercell, the big Clash of Clans developer, and it looks like it struck gold once again.
Best App
Nominees: Buzzfeed News, Colorfy, Houzz, TuneIn Radio, Yummly
Winner: Houzz
Now to the big winner: the best app, Houzz. Houzz is a home designing app that lets you browse through other house designs and get ideas for your own home decorating. You can completely redecorate your house with more than 9 million different photos of other home ideas.
Which app do you think should have won the Best App award from Google's nominees? Take part in our survey below.
Did Google leave out any apps? Let us know in the comments.