Did Andy Rubin "Steal" Android?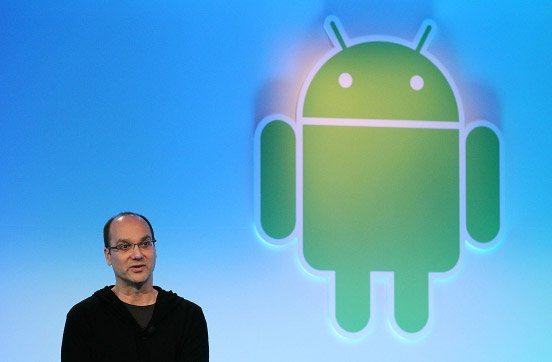 NEXTPITTV
(picture from PCS Max)
Here's a fun fact for you that a lot of people might not know: Did you know that Andy Rubin (founder of Android) worked for Apple as a manufacturing engineer for 3 years? It's true! He actually worked there from 1989 – 1992, and 11 years later he founded Android in 2003. He then went on to became Senior VP of Mobile at Google in 2005. I have always had a great respect for Andy Rubin, and it honestly came as a surprise to me to find out that he used to work for Apple. Not really a big deal, as many people from Google and Apple bounce between companies. But it did open my eyes a bit as to why Steve Jobs had such an intense hatred for Android.
The reason I found this so interesting was when I found out that Apple is arguing that Andy Rubin used to report to the inventors of a specific patent known as the 263 realtime API patent, a patent that Apple is currently suing HTC over. Steve Jobs was known for saying that Android is a "stolen piece of software", and I now understand more where that hatred comes from.
To say that Andy Rubin stole Android, in my opinion, is simply unrealistic. At the time that Andy worked for Apple, the iPhone was still over a decade away. And even if the idea of creating a mobile OS was inspired by his time at Apple, the differences between Android and IOS are as different as apples and oranges. It's pretty safe to say that Android is everything Apple is NOT, and vice versa, as one is closed, the other is open source. One puts the user in control, and the other keeps the user from changing much (if anything) about the OS itself. Android users have the advantage of having root access, allowing them to theme, root, overclock, and customize the OS to their liking. IOS does not allow any of those things to happen, as they have taken the road of deciding what they feel is best for the consumer, and to much success. So why exactly is Apple getting personal now?
What do you guys think? Is Apple hitting below the belt because they have legitimate arguments to prove that Android was indeed stolen, or is it something they are doing simply because they feel threatened?