Dead Trigger: The Most Graphically Impressive Mobile Game Ever Made?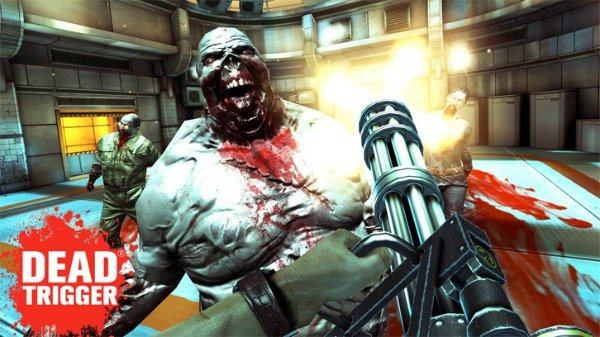 NEXTPITTV
It's no secret that there are some damn impressive gaming titles out for Android right now, and if you happen to be the lucky owner of a phone or tablet packing a Tegra 3 processor, there's a slight chance that you might literally piss your pants after watching this short video. I have seen and played some extremely impressive games on my Transformer Prime, but I can say without a shadow of a doubt that the upcoming Dead Trigger title for Android is hands down the most graphically impressive game I have ever seen on ANY mobile device. PERIOD.
Madfinger Games is the company behind this amazing looking title, and have already brought gaming to another level with the release of Shadowgun. Shadowgun is probably one of the most stunning games I have ever played on a tablet, and it baffles my mind that Madfinger was able to top Shadowgun this much graphically. In fact, Dead Trigger honestly looks like a PC game.
Dead Trigger is optimized to run on Nvidia Tegra 3 devices, and according to senior programmers Petr Benysek and Michal Babjar, will be "much faster paced" and "nonlinear", providing you with a very different experience from Shadowgun. The programmers also stated that they were able to achieve these extremely high end graphics by employing "a number of tools and effects you'd find in big budget console games like advanced shaders, detailed character and enemy models, and even motion capture for "both living and undead animations".
The artificial intelligence of the bad guys in the game was also something that the team put a lot of time and effort into, and will apparently "react adaptively to the player's movements, and will do things like climb over obstacles to get to them". The plot of the game is basically that the world is coming to an end, and you simply need to..well...survive, which is done mostly by eliminating the flesh eating zombies inhabiting the earth.
The game will also run smoothly on high end dual core devices, but playing it on Tegra 3 will bring effects like "comprehensive shaders, enhanced water, more particles, better ragdoll physics, and volumetric fog".
I've spoken enough. You guys really need to see this one for yourself. This short video not only offers you a glimpse into the gameplay, but shows the difference between running it on a non Tegra 3 device vs a Tegra 3 device. Check it out (Youtube link here):
I don't know about you guys, but those Tegra 3 enhancements made a hell of a difference in my eyes, and I'll DEFINITELY be picking this one up when it shows up in the Google Play Store. The game is expected to be released later this year, and it's great to see Madfinger putting so much fine detail into this amazing title for Android.
What do you guys think? Impressed? Let me know what you think in the comments below!
Picture credits:nvisionapp.com