Chromecast presented: Chrome OS for the TV
Authored by:
Nico Heister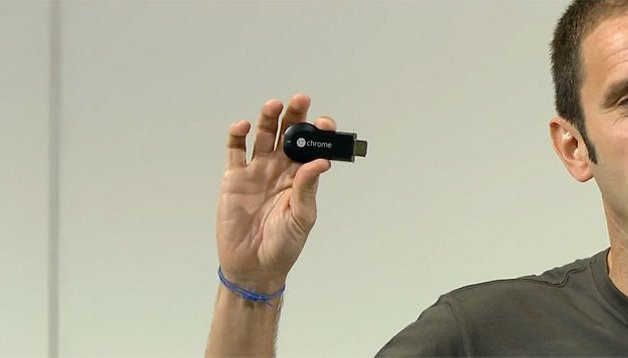 In today's special event, Google also introduced a completely new device: Chromecast. The small HDMI stick is simply connected to a TV and you can transfer content directly from your various devices to the TV.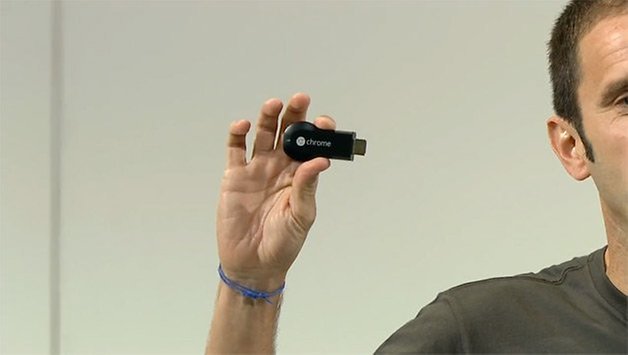 In the development of Google Chromecast, they had three rules of thumb:
Easy to set up
No learning curve
Available on all platforms
Chromecast is driven by a simplified version of Chrome OS, and is not much bigger than a USB stick. Once connected to the TV, YouTube videos from smart phones and tablets can be sent direct to the television. Chromecast relays the videos directly from the cloud. The smartphone or tablet is therefore not needed for playback, so you can casually check e-mails without video playback on the television being interrupted.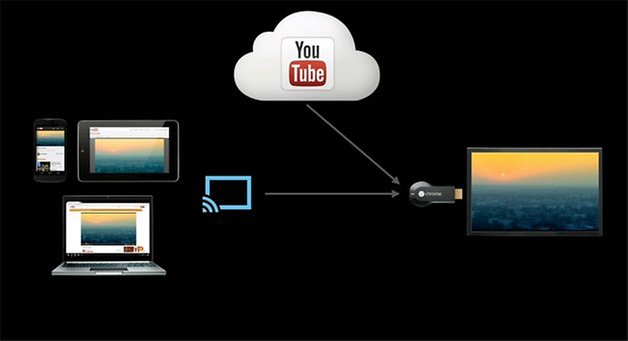 Chromecast is not just limited to YouTube videos, however, other platforms are also supported, including Netflix, Google Play Music or Pandora. Website content from Google Chrome can also be displayed on the TV.

When streaming content it does not matter whether you use an Android, iOS device or computer. According to Google, Chromecast will work with all platforms.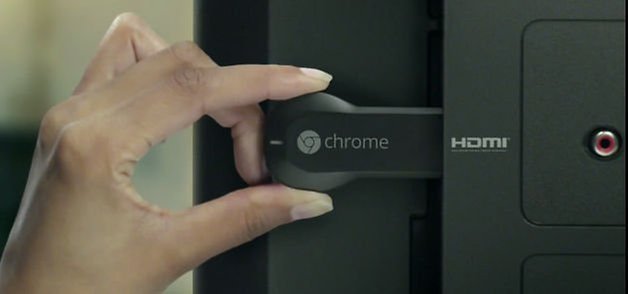 Google also introduced the "Googlecast SDK", meaning you can treat Chromecast as a development environment for Android, iOS, and Google Chrome, and bring existing content from mobile and web apps to your television with a few simple modifications.
A preview version is available today. Chromecast costs $35 and is available today in the U.S. Other countries will follow soon.