Apple Launches iTunes Radio Service with iOS 7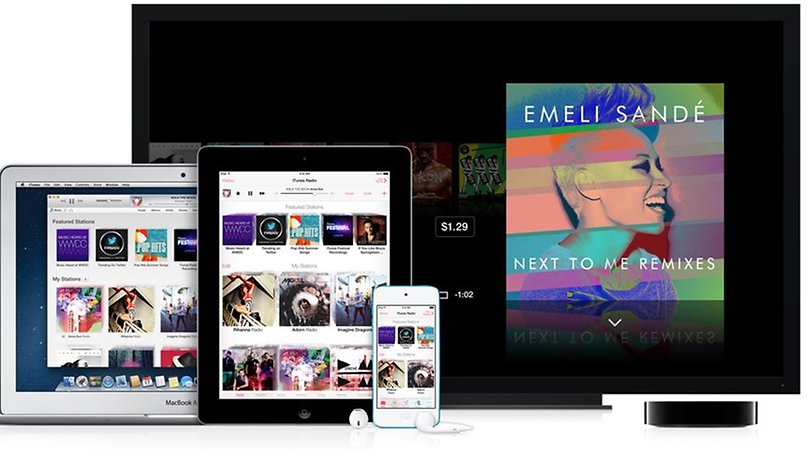 Apple has just announced, at a press event in Cupertino, that the long awaited iTunes Radio Service will launch with the iOS 7 update. Because of the sheer size of iTunes and the number of iOS devices out there, iTunes radio instantly becomes a massive competitor to Pandora.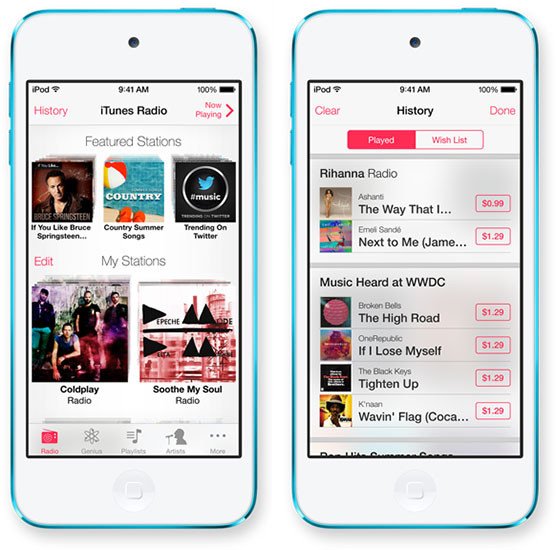 The radio service, which was announced way back in June, will allow users to create their own radio stations. They also have the chance to buy songs they are currently listening to quite easily from iTunes. The service seems to be very close to what Pandora currently offers to its users and it comes with more than 200 features.
Major recording labels will be rubbing their hands with glee at the new development as they have been waiting for a competitor to Pandora for some time now. Label execs have been at loggerheads about the royalties that companies like Pandora must pay back to the labels and they have also seen download sale fall because of the emergence of ad supported streaming services like 8tracks. Downloads still generate much greater profits for the labels so it is in their interest that download sales are spiked.
Below we picked our favorite features from iTunes Radio. For more information about the service, Apple has put out an official page where you can update to the latest version of iTunes and start using the service.
Siri Helps You Along the Way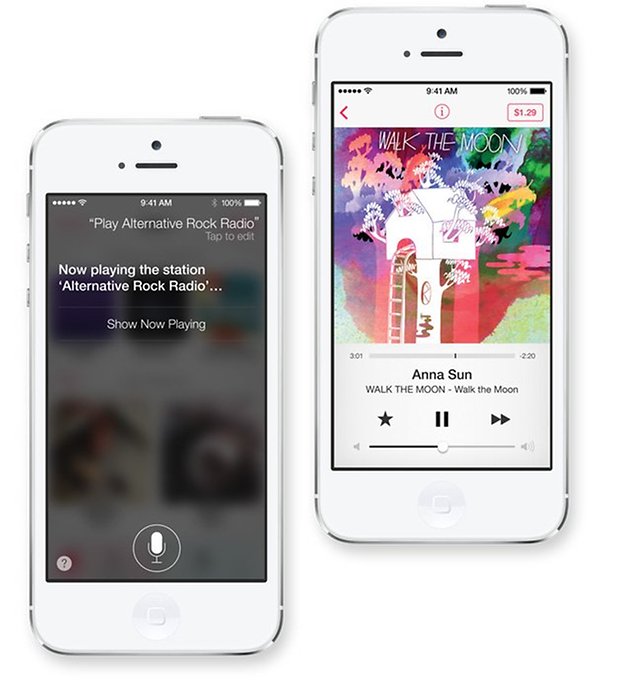 Users will also have the ability to ask Siri to play a certain type of music, depending on what type of mood they are in. You can also ask Siri to tell you the artist of the track you are playing and what album it is on as well as pause a song, stop a song and move forward to the next song.
Devices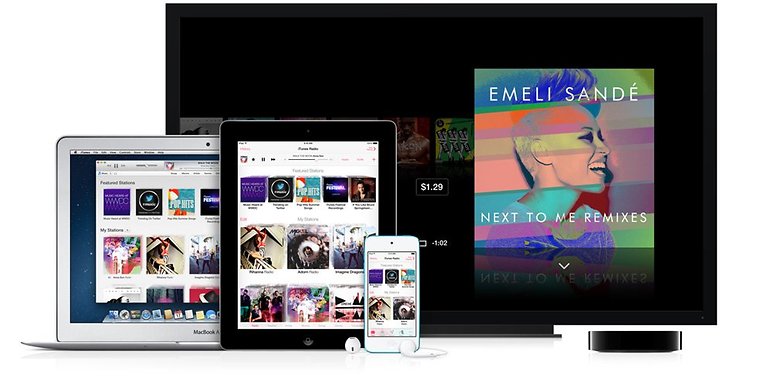 Users of the service will be able to use it on all of their devices which include a PC, Mac, iPod, iPhone, iPad and Apple TV. Just like with other services like Rdio, Once you stop playing a track on one device you can start playing it again on another device and you stations stay in sync with each other.
iTunes Radio is only available in the United States at this moment in time.
What do you think about iTunes Radio and will you be using it on your iOS device? Are you also happy to see a competitor to Pandora and other services? Please leave a comment below and we will get back to you.