Android Market Hits 400,000 Apps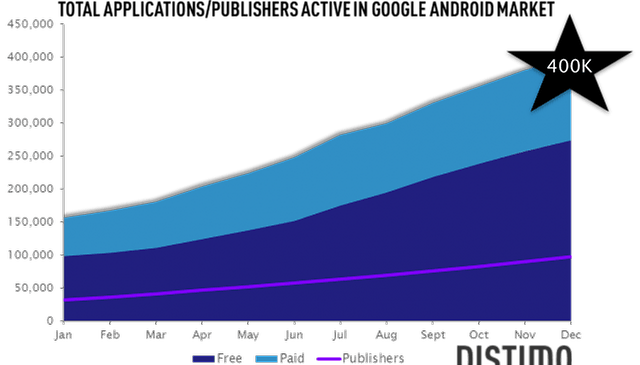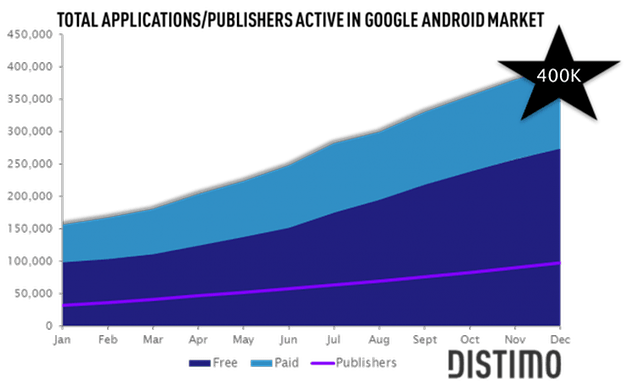 (picture: TechCrunch)
Things are looking better and better for Android in 2012. Not only did they celebrate their ten billionth app download along with a record setting number of activations over Christmas, it has now been reported from Distimo (a mobile app analytics company) that there are now 400,000 apps available in the market.
In a period of just 4 months, the Android Market has jumped from 300,000 to 400,000 apps, which is an amazing feat considering that it took Apple around 7 months to match those figures. There are almost 100,00 registered developers working hard to provide the Android community with great apps, and it's easy to see how app quality has so greatly improved with all the amazing app realeases in 2011.
A big portion of those 400,000 apps are free ones, which isn't really a suprise. But in my humble opinion, Android users would buy a lot more apps if Paypal integration would FINALLY hit the marketplace. Back in November it was discovered that in a leaked version of the new Android Market that there were multiple mentions of Paypal in the actual apk file. If that would also happen in 2012, I can't imagine how ANYTHING would stop the Andriod Market from having its biggest year ever.