AOKP custom ROM review: options as far as the eye can see!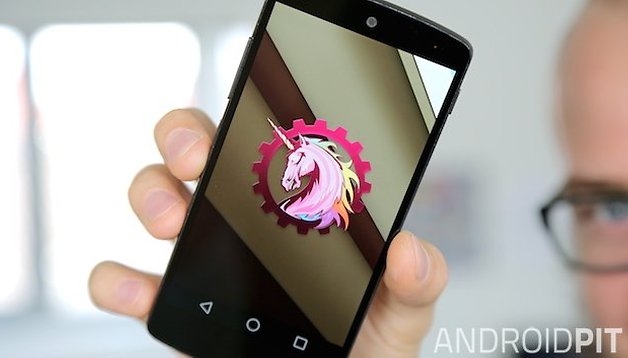 The custom ROM with the magical unicorn has intrigued us again and we've taken the latest available version available and tested it out. We show how versatile AOKP can be when you want it to be, but also the how it's still very much an unstable ROM. We will also compare this popular custom ROM to some other ROMs such as CyanogenMod.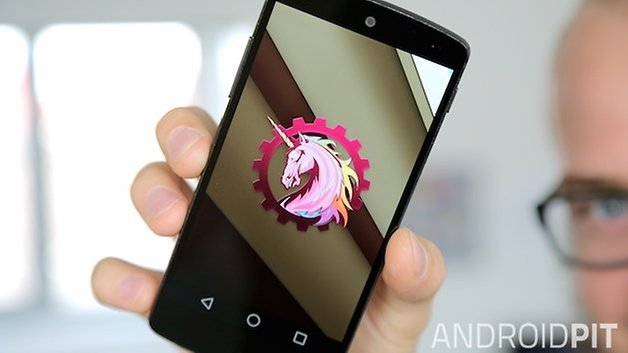 AOKP stands for Android Open Kang Project. As for what Kang stands for, it has about the same deep meaning as the unicorn that the project has taken as their mascot . According to the official statement: "The name was something like a joke, but he is still just hanging out, just like our infatuation with unicorns." While the project likes to keep up to date with major Android updates and flagship devices, there is a community out there that is keeping the ROM available for older devices as well. To see if your device is supported, please make sure to check out the official device page.
Beside the typical custom ROM benefits like extended support periods for certain devices and root privileges, there are some unique features that AOKP brings with it to the table. We will introduce you to them in a little better detail below.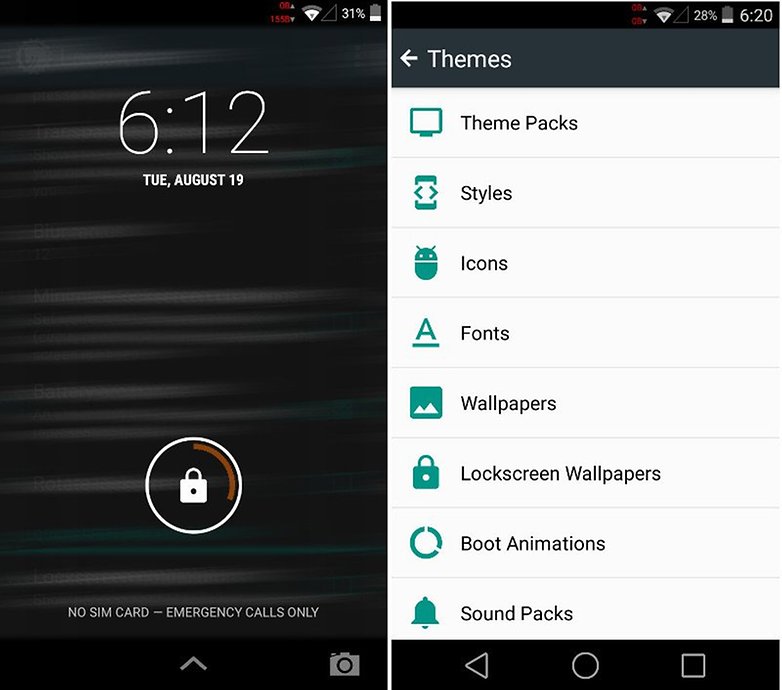 Customization everywhere you look
The face of AOKP is very, very changeable. Since the AOKP team took the same ThemeEngine that is used in CyanogenMod, we've installed and Android L theme that was made for CyanogenMod by tung91 and used it in all of our screen shots.
As well, you can enable a multitude of customizable application shortcuts and actions (Ribbons) that can be used on your device, no matter what you're doing. Plus, with a customizable navigation ring, you can assign up to 5 custom applications or actions to be triggered when you bring up the ring from the side of the display.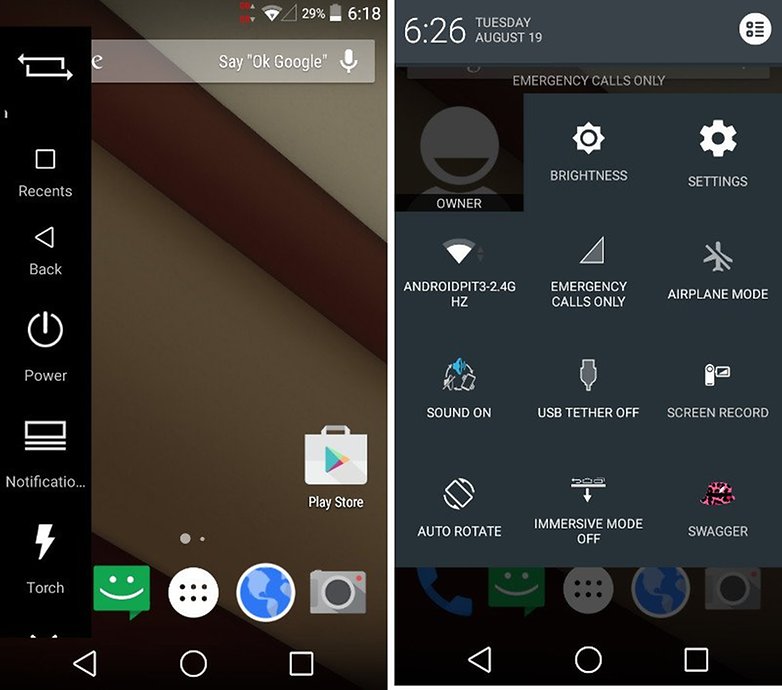 ROM Control: the staple of Kang Projects
While CyanogenMod stills borrows a ton of the options for Android Settings from what you can expect in a standard Android ROM, AOKP offers options that are leaps and bounds above what you normally could do with ROM Control. An excerpt of some of the settings that you're able to modify is listed below:
Show RAM usage in the Current Apps window
Show battery percentage
Alternative display the Quick Settings (tiles or strip (as before))
Move cursor with volume up / down
Restart switch in the on / off menu
Multiple assignment of the navigation keys
5 shortcuts in the navigation ring
No warning volume for the headphones
Backup APKs
Ribbon menu (also for lock screen)
Change all the animations of user interfaces
Individually notification LED for each app rules (color and interval)
Automatic activation of Immersive mode by certain apps
Heads-Up Display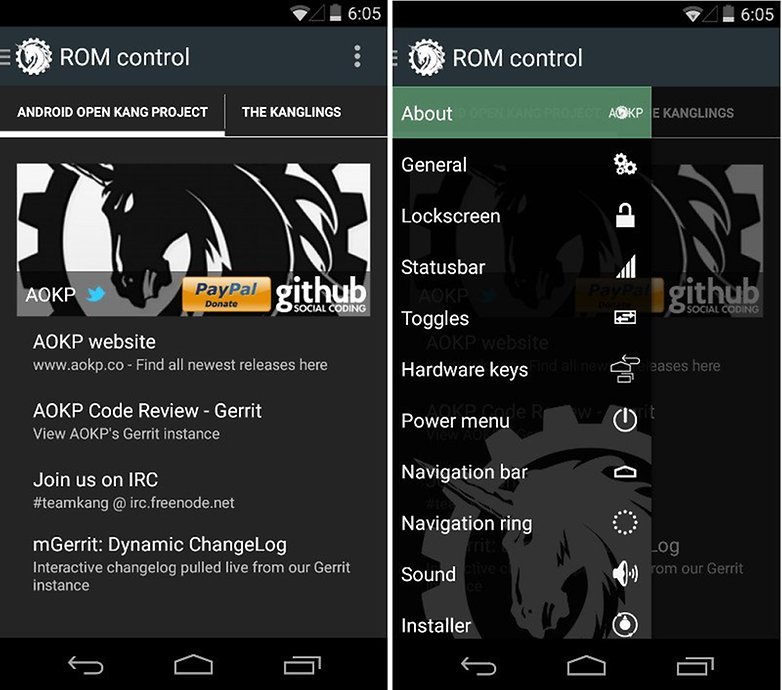 As such, AOKP users are able to surpass many limits that are in place by other devices that are running either stock Android or a manufacturer UI.
Root, app permissions, and more
Like all custom ROMs, you require root privileges to be able to install AOKP. When installed, if you have an application that was super-user privileges a notification will ask you if you want to grant this access forever, for ten minutes, or not at all.
App permissions explain, what do they really mean?
However, app permissions can be modified even after the fact. If you've given an app certain permissions that down the road you don't feel comfortable with, you can go in and retract them without having to resort to outright uninstalling it. Under App Operations in Settings, you'll find ever app listed and you can see what permissions they hold and what they've accessed. This is much like the Xposed Framework module, XPrivacy, or Privacy Guard with CyanogenMod or SlimKat but unfortunately does not provide active surveillance like they do.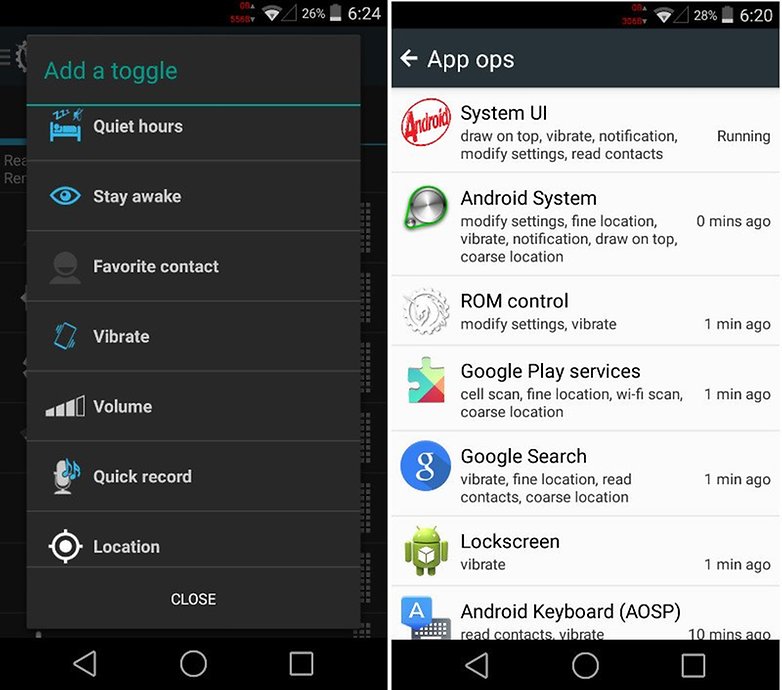 As well, USB tethering is enabled under AOKP so that you can use your smartphone as an external modem for your PC or laptop, should you have a data plan to support it.
AOKP: magical unicorn or lame stallion?
While AOKP shines at first glance with the broad availability of customization and frequent updates, it's when you start to really get comfortable with it that you notice its limitations. The team behind AOKP has promised in a statement that monthly stable builds, much like CyanogenMod does with its M releases, but asides for with the Nexus 5, this hasn't been happening.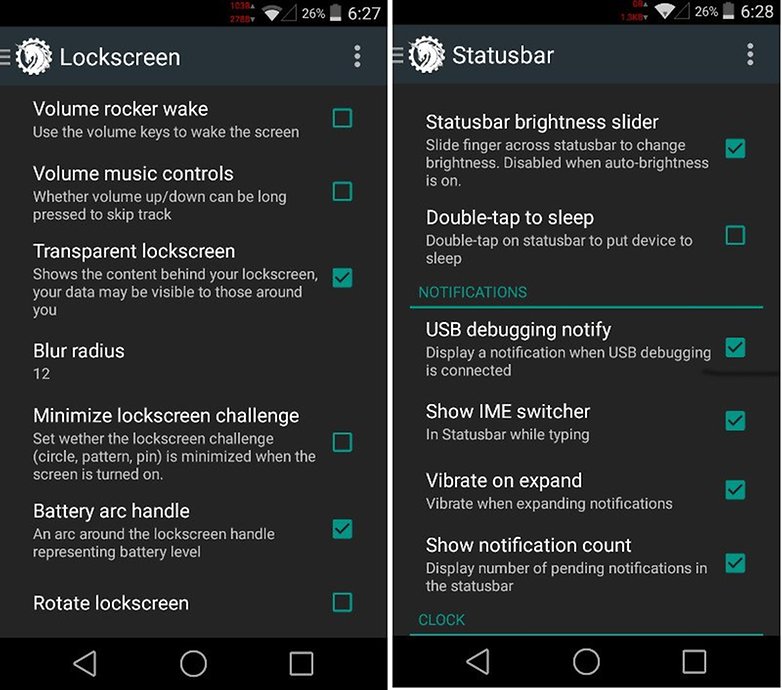 As well, during out multi-day test of the ROM we had multiple crashes with apps that required either forced shut downs or just had the app suddenly stop working. As well, when we tried it out on the Oppo Find 7, we encountered a bug where we had to hard reset the device in order to wake the screen after simply touching the power button.
Conclusion
With AOKP, the app clutter is kept to a minimum and doesn't over indulge the user with fancy specialized apps. With AOKP, you'll find ROM Control and mGerrit as appearing in the App Drawer. This may be a boon to some users who are coming over from a completely bloated manufacturer UI and might be a bane to others who are looking for something special behind the AOKP surface.
In particular, the user interface is extremely easy to customize with AOKP. All sorts of app transitions can be modified from form, color, and duration of animation to provide a very unique experience.
However, one of the biggest drawbacks is the inability of the team behind AOKP to provide consistent stable milestone releases. As such, they lose faith with their user face and lose out to more popular ROMs who can provide these type of updates such as CyanogenMod and Paranoid Android. While CM continues to expand its lead in the custom ROM world, Paranoid Android is not far behind and is continually gaining ground. If AOKP can't quickly turn themselves around, they may soon be falling to the wayside when it comes to custom ROMs.