Sony's New OVERLY Priced Xperia Lineup..No Quad Core 'Till 2013??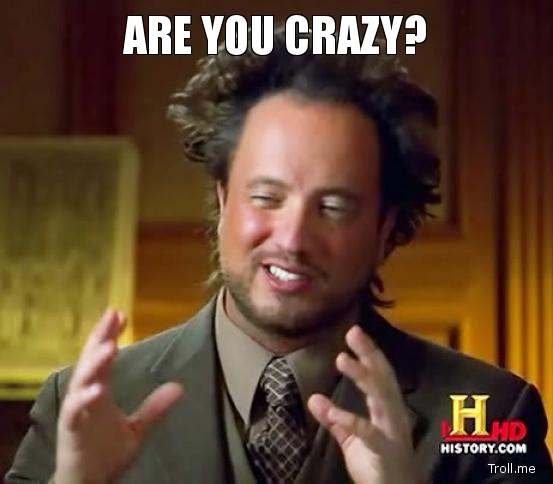 (picture from Sodahead.com)
Earlier this week at Mobile World Congress, Sony announced 2 new Xperia devices dubbed the Xperia P and Xperia U, which have already gone on pre-order in the UK. We didn't have pricing details at that time, but as I discovered the prices today, I had to seriously questions Sony's thinking behind the way too high prices on these devices. That, in combination with Sony announcing that they don't have plans to bring a quad core device to consumers until 2013 is seriously making me wonder how Sony plans to compete against other Android manufacturers releasing their new quad core flagships this year. First, the pricing....
First up is the Xperia U. For those of you not familiar for the device, here is a pic and a quick spec rundown: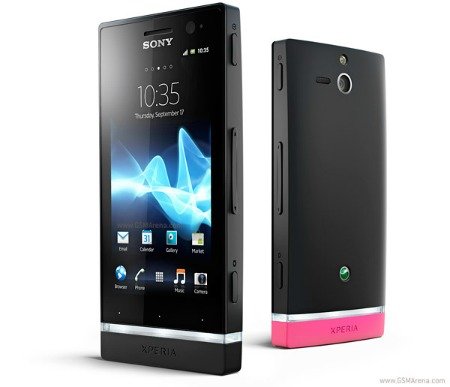 (picture from GSM Arena)
Dimensions: 112 x 54 x 12 mm
Weight: 110 g
Display: LED-backlit LCD, capacitive touchscreen, 16M colors
Size 480 x 854 pixels, 3.5 inches (~280 ppi pixel density)
Internal Memory: 4 GB storage, 512 MB RAM with NO sd card slot
Camera: 5 MP, 2592 x 1944 pixels, autofocus, LED flash - 720p
OS: Android 2.3 Gingerbread
CPU: Dual Core 1ghz processor
It's obvious this wasn't meant to be a high end device, as 512mb RAM, Android 2.3 Gingerbread, and a 1ghz dual core processor is certainly nothing groundbreaking (4 gigs memory is incredibly low for a "media" device, especially when theres no expandable memory), which is fine, as low to mid range Android phones are a GOOD thing. But a low to mid range phone should have low to mid range prices right? Well, the device can now be pre-ordered in the UK for 365 USD (229 pounds). Ok, 365 isn't a HORRIBLE price for a phone, but considering you could get yourself a, for example, HTC Sensation with a dual core 1.2ghz processor, 768MB memory, 8MP camera, bigger screen, sd card slot, AND an ICS update literally weeks away, what would tempt you into choosing this device (Xperia) over that one (Sensation)? The older, but more powerful Sensation in EVERY WAY out performs and "out specs" Sony's "new" device. Which would you rather have?
Let's move on to the higher spec'd Xperia P (you're gonna love this). Again, here's a pic and a spec rundown: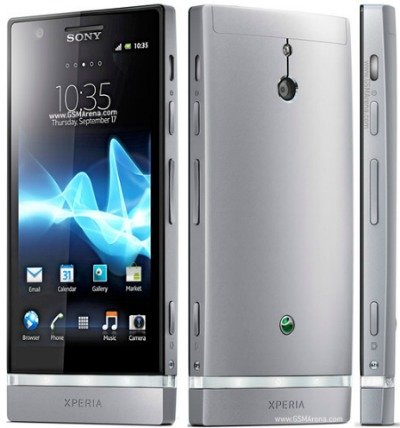 (picture from GSM Arena)
Dimensions: 122 x 59.5 x 10.5 mm
Weight: 120 g
Display: LED-backlit LCD, capacitive touchscreen, 16M colors
Size 540 x 960 pixels, 4.0 inches (~275 ppi pixel density)
Internal Memory: 16 GB (13 GB user-available), 1 GB RAM with NO sd card slot
Camera: 8 MP, 3264x2448 pixels, autofocus, LED flash 1080p
OS: Android 2.3 Gingerbread
CPU: Dual Core 1ghz processor
The Xperia P is a bit of an upgrade as you can see, with double the memory, way more internal storage, and a better camera. However, it's still a dual core device, and still running Android Gingerbread. And here's the kicker.....the price? 604USD (379 pounds). WOW. That is NOT a small amount of cash. I don't even have to tell you which phones you could buy for that price (cheaper actually) with similiar or better specs.
Now granted, these are UK preorder prices, and the phones could be cheaper or more expensive in the US, but that's not the point. At MWC, HTC announced the very powerful new HTC One, a QUAD core device with some serious specs that is sure to get consumers excited. If the HTC One is the same price as the Xperia P, which would you rather have? Say it costed 50 bucks/pounds MORE than the Xperia P.....which would you buy? I'm sorry Sony, but with quad core releases coming left and right from MWC, and with the Samsung Galaxy S3 expected this year (along with the already announced LG quad core powered 4X HD), you're prices on these newly released phones are simply WAY too high, especially for the Xperia P.
To make matters even worse, Sony Mobile Product Marketing manager Stephen Sneeden has told CNET Asia that Sony will not be releasing a quad core device until 2013. WOW. Here's what he had to say to AndroidOS.in:
"We're going to join quad-core when we feel that the performance matches the battery efficiency, because right now we don't feel that is there. What we are going to be doing in the second-half of the year is moving to the Cortex A15 architecture, which we feel outperforms the current quad-core architecture."
So basicially, Sony has announced 2 dual core phones (1ghz, not 1.2 or 1,5) that will need to wait a while for an ICS update, at the same time that almost every other manufacturer is releasing their quad core devices running ICS, all while declaring they won't release a quad core device until next year. That's kind of like if Micosoft would introduce the Xbox 720 and at the same press conference Sony would release the PS3 beside it. Doesn't make much sense does it?
But hey...maybe it's just me, and if you like the devices, you should buy one..period. But I will say this: Before you shell out 500 or 600 USD for an Xperia P with those specs, have a look at the HTC Sensation, Samsung Galaxy Nexus, Samsung Galaxy 2, and the new upcoming quad core releases from other companies (LG, and Huawei as well) before making your decision. As a frequent Android device user, I just want to see you get the most for your money, and I can say without a hint of hesitation that you can get way better devices for the same or less money as Sony's newest offerings.