Android One: Google Play edition devices for under $100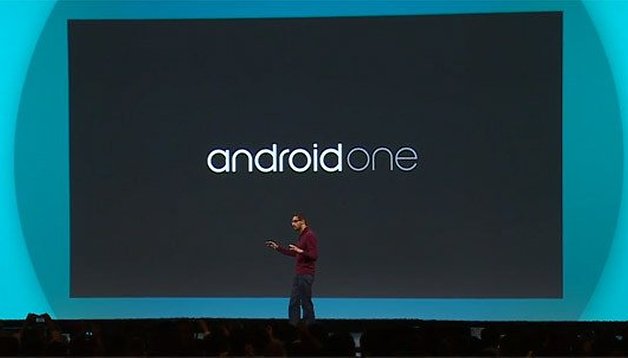 At today's Google I/O, a new initiative called Android One was unveiled, designed to provide an affordable ''reference platform'' for manufacturers making Android devices in developing markets. The basic idea is sort of like the current Google Play edition devices for developing markets, but this is really a major sea change for consumers in those areas who have traditionally suffered with low-specced and un-updated devices.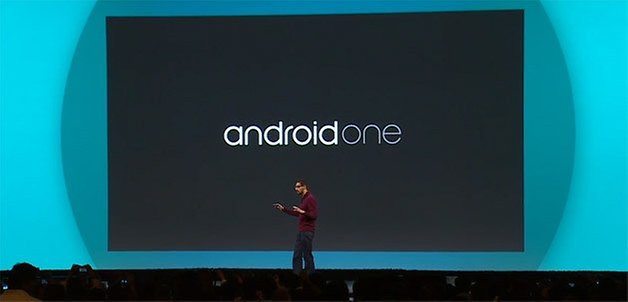 Android One will revolve around Google-chosen and widely available core components that manufacturers can make use of to produce Google-approved devices at low cost. Perhaps even better than this is that Android One devices will run stock Android, meaning super-fast firmware updates for emerging markets. You won't be entirely free of manufacturer bloatware but there will be all the usual Google Play apps installed and auto-updating of Android direct from Google.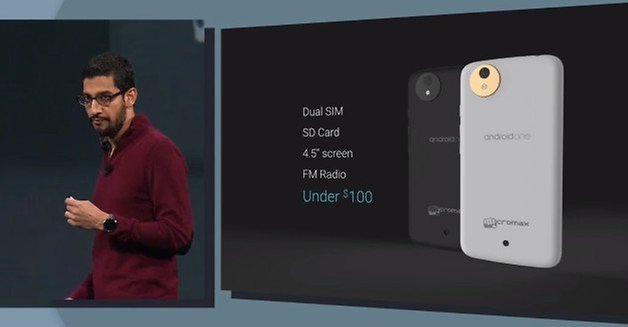 Android One will launch in India first on the Karbonn Mobile, Micromax and Spice networks with other markets globally to follow, and the first devices could cost under 100 USD. During the Google I/O presentation a Micromax device was demoed (pictured above), with a 4.5-inch screen, dual-SIM, FM radio and microSD card slot. It will be available in Q3, 2014. Android is about to become a lot more relevant, current and important to a lot more people.
What are your thoughts on Android One? Share your expectations in the comments!