Report: Mobile Smartphone/Tablet Gamers Now Outnumber Console Gamers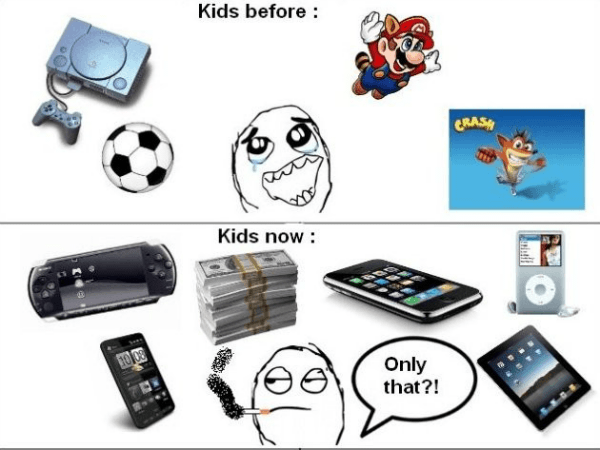 I've been playing video games for a very long time, and as someone who has owned an Atari 2600 (I was 6), a Nintendo, Super Nintendo, Sega Genesis, Sega CD, Gameboy, Gamegear, Playstation 1, Playstation 2, Xbox, Xbox 360, 7 Android phones, and 2 Android tablets, it's pretty safe to say that I have seen video games evolve at an insane rate. PC and console gaming will always be my preference when it comes to games, but it seems that I might now be a minority, as the NPD Group is now reporting that people who play games on smartphones and tablets now outnumber the amount of hardcore gamers that play on consoles in the US.
The study was released on Wednesday, and according to the NPD Group, the amount of mobile gamers are growing at a pretty impressive pace:
"The size of key gamer segments are shifting, with mobile gamers now representing the largest gamer segment, edging out core gamers, which was the largest segment in 2011".
While that certainly is impressive, it's also not surprising, especially when you consider the lifecycles of consoles. The Xbox 360 was unveiled on May 12th 2005, the Playstation 3 was released on November 11th 2006, and the Nintendo Wii on November 19th 2006, meaning that 7 years have went by without a new console. New phones and tablets arrive on an almost monthly basis, and with the amount of them on the market, it's no huge surprise that they have overtaken Sony, Microsoft, and Nintendo in terms of numbers. NPD analyst Anita Frazier agrees:
"Given the long life-cycles of the current (videogame) consoles and the increasing installed base of smartphones and tablets, it's not surprising to see a slight decline in the core gamer segment. It's the revenue contribution of the core gamer segment that continues to outpace all other segments and remains vital to the future of the industry. Looking across the total gaming audience, we see a tremendous impact from mobile gaming, particularly on smartphones and tablets".
With a new Playstation, Xbox, and Wii expected next year, you can best believe that console gaming isn't going anywhere. That being said, it's great to see Android (and IOS as well) having such an impact on the gaming industry. Couple that with concepts like the Ouya Android console, and it's pretty easy to see that big things will be coming to gamers of all types over the next 15 months.
I...can't...wait.
Picture credits: www.vincentabry.com