11 Cool, New Features in Android 4.2 Jelly Bean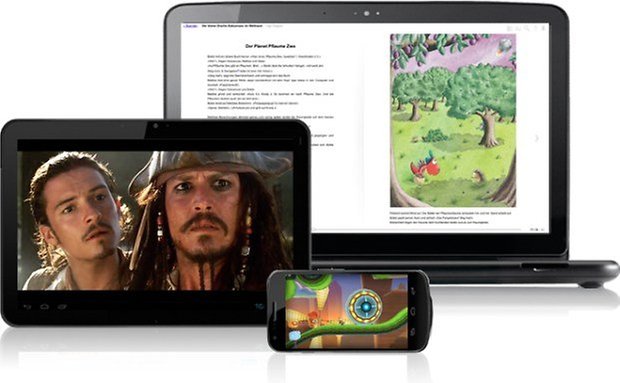 Despite Hurricane Sandy, Google managed to announce three new Nexus devices yesterday. Although not as impressive as some may have hoped, the devices will certainly help Google stay on top in the über competitive budget tablet market. Android also got a makeover. Here's what's new in Android's latest update: Android 4.2 Jelly Bean.
Photo Sphere
With Photo Sphere, you can shoot 360-degree panoramic images hat you can then share with friends on Google+ or upload to Google Maps. Google is killing two birds with one stone: enriching the quality of their Google Maps while giving consumers a new way to capture their location. We like the idea, but so far the example photos uploaded by Google of the new feature seem overly pixelated and grainy.
Gesture Typing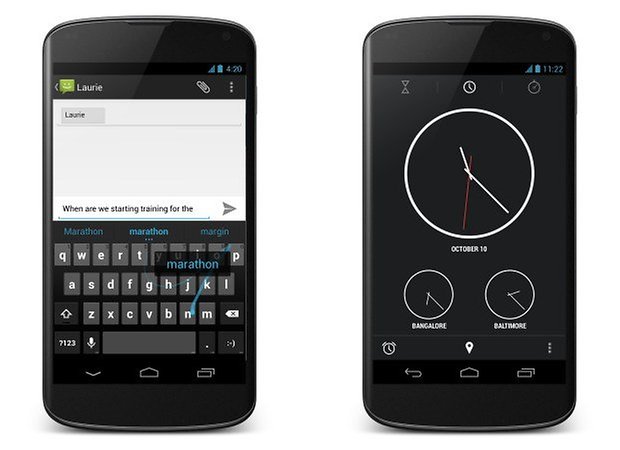 Swype users praise the simplicity of being able to construct words without lifting their fingers off the keyboard. Now Swype has come to Android 4.2, allowing users to type quickly and easily.
Support for Wireless Displays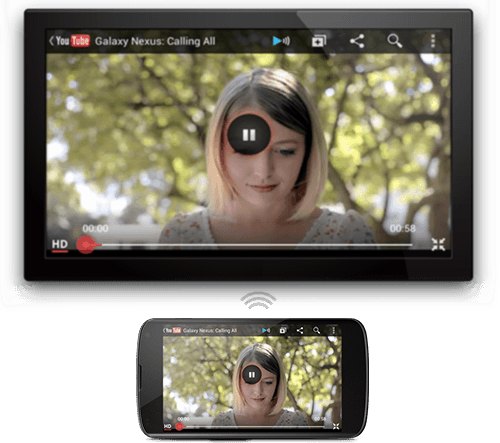 With Android 4.2 you can now wirelessly transfer YouTube or any video on your phone on to your HDTV. This feature requires you buy a wireless display adapter and connect it to your TV.
New Camera Interface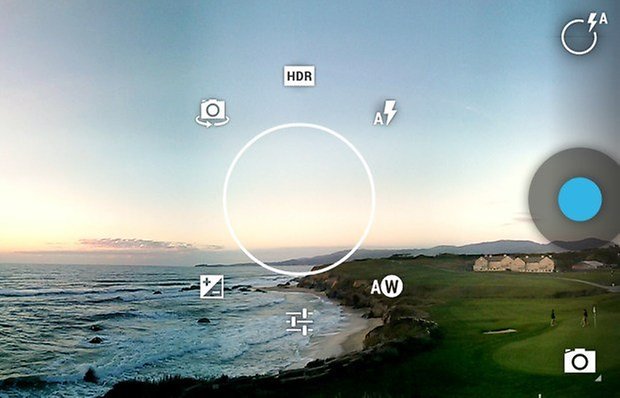 Android 4.2 also brings a completely redesigned camera interface and support for HDR photos. The new interface should allow users to make on-the-go adjustments to their camera more easily.
Support for Multiple Users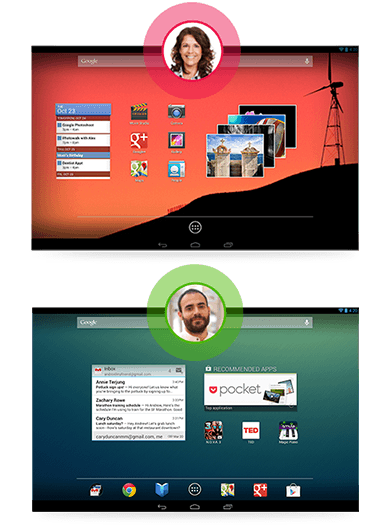 Now you can easily share your tablets with friends and family because Android 4.2 brings support for multiple users. Each user can create his own homescreen, apps, games and even individual high scores and levels.
Widgets on the Lock Screen
Another feature we're excited about is Google's new customizable lockscreen. You can put any widgets there, helping you stay informed without even needing to unlock your phone.
Google Now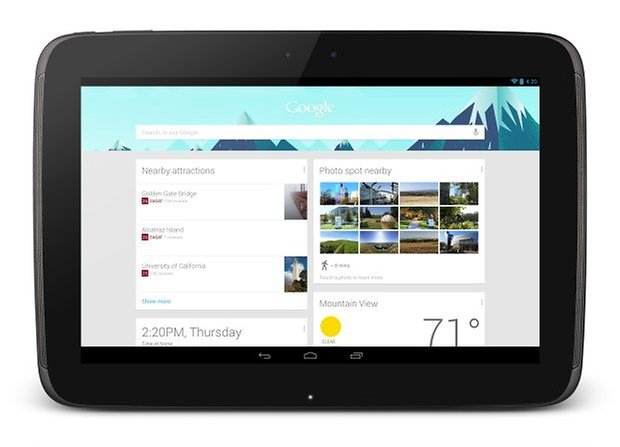 Google Now also received a sizable update. The mind-reading, Siri-slayer now includes recently-searched flight information, restaurant reservations, popular photo spots nearby, hotel confirmations and delivery information. News headlines are also included in the mix if you wish. We wonder if this will roll out before Android 4.2 is released, since it only requires an update to Google's app.
Interactive Notifications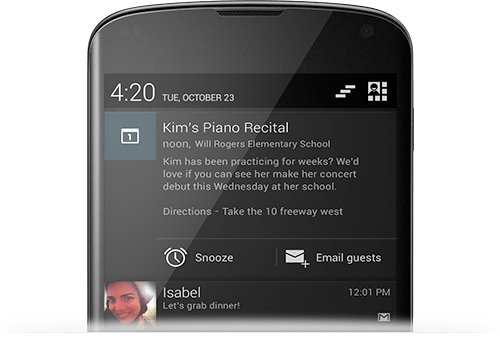 Notifications are even more interactive in Android 4.2 Jelly Bean, allowing you to do an unprecedented number of things straight from the notification tray, including emailing, calling and more.
Quick Settings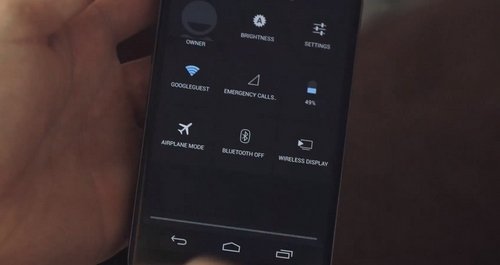 Already standard in Touchwiz, Quick Settings allows you to turn off Bluetooth, adjust contrast, turn on Airplane mode and more from the notification bar.
Daydream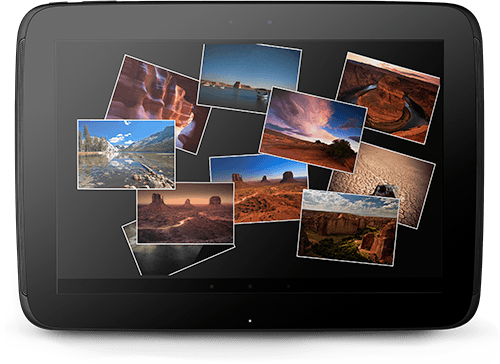 Whenever your smartphone or tablet is in idle mode or chilling in a dock, Daydream begins. You can admire your photos or view the latest news with this feature.
Release Date
Android 4.2 is expected to roll out to newer Nexus devices – like the Nexus 7 – on November 13th, which is the same day that all the new Nexus devices will go on sale. No word yet on when it will reach the Galaxy Nexus or other phones.