Alexa's hot, phones are not: American singles on dating and tech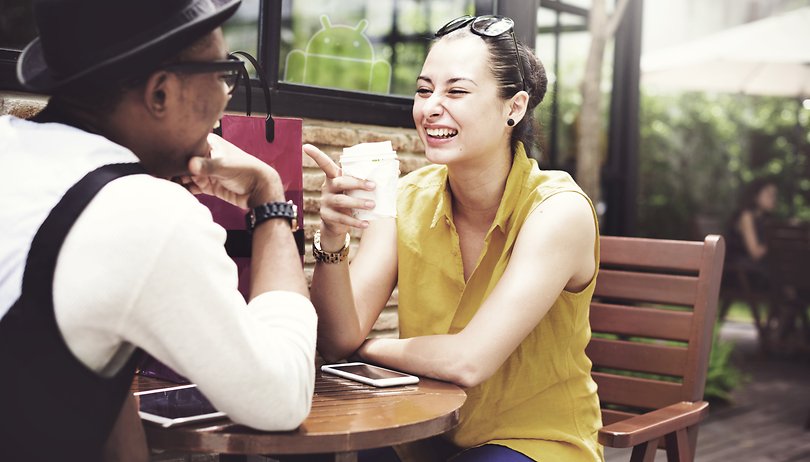 Valentine's day is just around the corner, and maybe you've got a hot date lined up. But you're not going alone, are you? Your trusty smartphone will be by your side, as always. But according to the latest Singles in America survey, you might be best served making a supreme effort of willpower and leaving the device behind. Here's why.
Dating site Match recently released its eighth annual Singles in America Study, in which over 5, 000 US singles spilled the beans on their sex and dating lives. Naturally, given the significant presence of technology in our modern, always-connected lives, there were some interesting revelations about how the way you use your device could affect your lovelife.
Want a good first date? Leave your phone at home
For many of us, our smartphone is our life companion. We tell it all our secrets (intentionally or not), share our precious memories with it, and anxiously watch the battery life, a lump catching in our throat when it looks like it might die. And there are plenty of good reasons to bring it with you on a date, such as quickly finding a good restaurant or summoning a ride. Maybe you even used a dating app to get someone's attention in the first place.
These are AndroidPIT readers' favorite dating apps
But it seems that even in our high tech culture, having your phone around a date can be a huge risk. Especially if you're into women, as a solid 90% of them chose 'checking their phone' as a serious no-no on a first date.
A full three quarters of singles said they would be turned off if their date answered the phone without any explanation, while 66% would find it distasteful if their partner texted during the date. These are generally the worst offenders when it comes to smartphone etiquette on a date—understandable, since no one likes to feel that they're not worth your attention.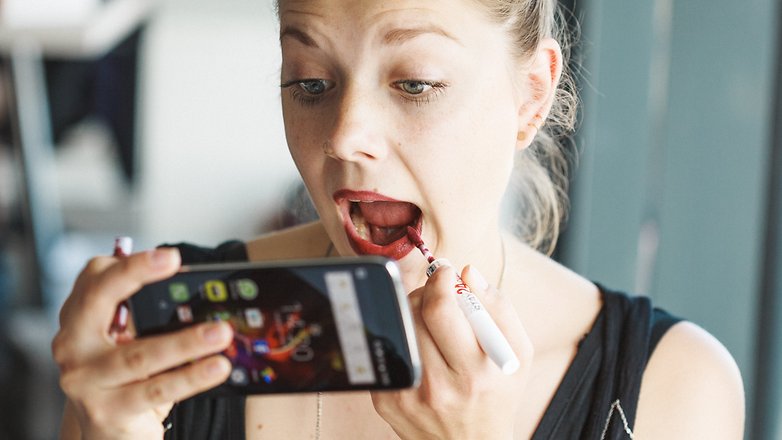 Talking or texting on the phone in front of your date might be bad, but going off outside or to the bathroom with your phone isn't seen much better. 41% of singles agree that it's rude, possibly because they could think you'll be gossiping to your friends about how the date is going, or being distracted by another prospective suitor. If you really have to duck out and answer your phone, better have a good explanation.
Even just having the phone around could be dangerous. 58% said that they didn't want their date to place the phone on the table face up, and let's face it, only a really hardcore tech geek is going to be romantically impressed by your Always-on display or custom launcher. It's more likely to look like you can't wait to be contacted by someone else.
If you absolutely must pull it out on the first date, better make sure it's in good condition. Women were 92% more likely to judge their date for having an older model of phone, and 14% of all singles disapproved of a cracked screen. 14% are also irritated by hearing audible clicks while their date types.
According to the survey, the worst behavior award goes to the men of Austin, TX, who are 347% more likely to check their phone on a date. So much for old-school Southern manners.
If by some herculean feat of restraint you don't screw up your first date by keeping one eye on your notifications all the time, then it might be time to bring it home. Some of you might have a secret seduction assistant waiting in the wings. If you've got Alexa or Google Home, make sure to let your date know it by setting some mood lighting or music.
61% of singles are turned on by smart assistants
Specifically, these tech-savvy singles say they are turned on if their date has Alexa or Google Home at their place. So while the presence of a handset is usually a turn-off, smart home tech often proves to be quite the opposite. All the more reason to invest in an assistant, then — the wingman/woman of the future.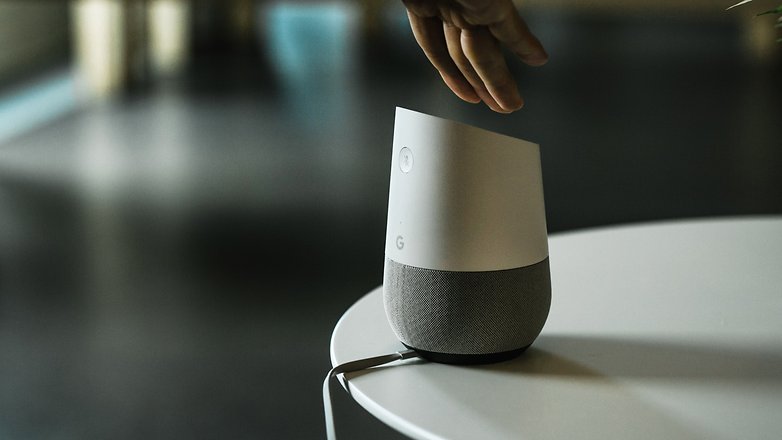 If you don't have a smart assistant at home (and according to the survey, over 90% of singles still don't, despite their rising popularity), then you should also take care about what your home tech setup says about you.
Women in particular seem to be picky when it comes to tech at home. 86% don't look kindly on a date that happens to be stealing someone else's internet. But woe betide the suitor who has no internet at all. 79% of women would 'raise an eyebrow' if their date had no internet, and 73% would do the same if they had no computer.
There you go. The modern Casanova should be online, but come by his internet honestly.
Android vs iOS: could opposites attract?
The more dedicated long time AndroidPIT readers might well know that sinking feeling in our hearts that comes about when the object of our affections—beautiful, smart, funny, the works—pulls out a white slab with that Apple logo on the back. How could something that felt so right turn out so wrong?
Don't feel bad. They probably judged you even harder,
People with an Android phone were 15 times more likely to judge someone negatively for having an iPhone, but Apple users were even snootier, being 21 times more likely to look down on Android users. Both groups would probably run a mile away from the Windows Phone users.
It seems that negative stereotypes about your choice of phone and associated lifestyle are more significant than one might think.
But if you ever find yourself closing to copulation with a Cupertino company cultist, don't be too quick to avoid sleeping with the enemy. After all, Romeo and Juliet could make it work (for a while). And our own resident Google fanboy found himself falling in love with the iPhone X.
Although, it is always a blessing when you find that your hookup has the right charger for your phone in their house, right?
Yes, sex with robots is a thing now
At least, a thing that today's singles are giving some serious thought to. 1 in 4 singles say that they would have sex with a robot, with men (31%) being more eager to try this out than women (15%).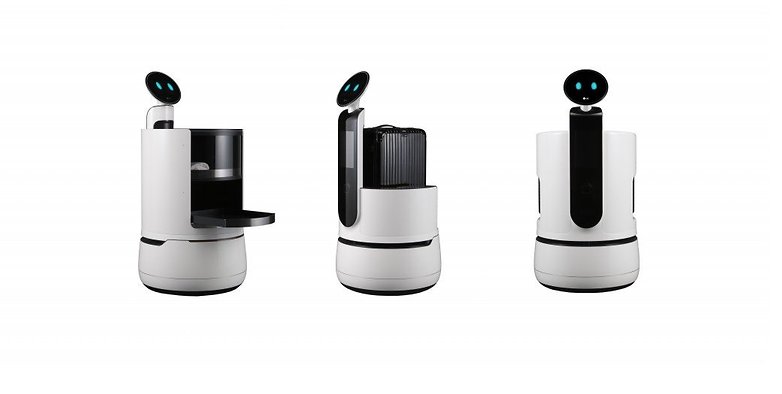 More philosophical though, is the question of whether 'sex' with a robot counts as cheating. Around half of all singles say that it is, if their partner keeps it secret from them. That's a roughly 50-50 split on people who put sex with a machine on par with sleeping with a real human, and those who presumably think it's just fun with a very expensive toy.
All in all, the survey of singles paints a picture of interesting perspectives on the role of tech in our lovelives evolving along with our social and professional lives. The smartphone is generally a liability in love, but smart assistants are an asset and robots are being eyed up as potential competition in the dating market. What a time to be alive.
How do you use technology in your dating life? Ever impressed a date with Alexa, or argued over the ethics of sexbots? Let us know in the comments!