[Update] Official Tweet from HTC: Sense 3.0 Will be Incorporated into Older Devices First, we got a look at the the test ROM, and now, finally, we get an official statement from HTC as to how the company plans on integrating HTC Sense 3 into older devices: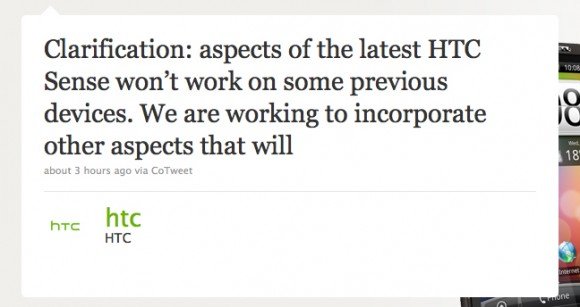 Vague, yet encouraging! Does this mean the fancy live lockscreen will be added to existing phones? How about HTC watch? It seems to me that the programs that most rely on the Qualcomm Dual Core are HTC Watch and, perhaps, some of the 3D widgets. But it's possible HTC will be rolling out updates that include the more easily replicable Sense 3.0 elements, which is good news for sure.