[Pictures] Nexus Prime–Cleaned Up Photos Show New Details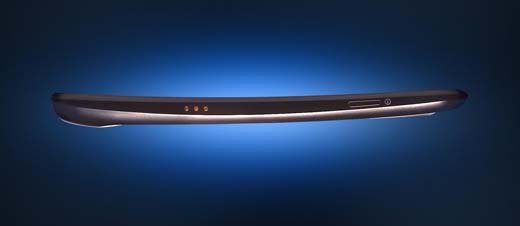 The Official Release trailer for Samsung's new Nexus Prime smartphone released a wave of rumors, most recently that the strange curved display actually hid a new tablet that Samsung was also planing to release at their up coming Unpacked event. Now, some enterprising users have taken it upon themselves to clear up the uncertainty surrounding Samsung's first official image of the new Nexus Prime and photoshop is their weapon. But what's really interesting about the new cleared up images being circulated around the web is that, after much of the advertising "noise" is removed, both users have produced almost identical images.
The first image is from user Greyhaven7, who, according to his own statements, doesn't think the display is quite as rounded as it appears in the trailer.
I believe that the screen's curve is much LESS extreme than Samsung's teaser video might lead us to believe. If you look closely, there is a light-gray bevel at the far ends (by the top and bottom of the phone) that the blue line heavily overlaps in the middle.
I've done my best with Photoshop to "undo" the overlay and clean up the background to reveal a better approximation of what the phone probably looks like under that glowing blue line.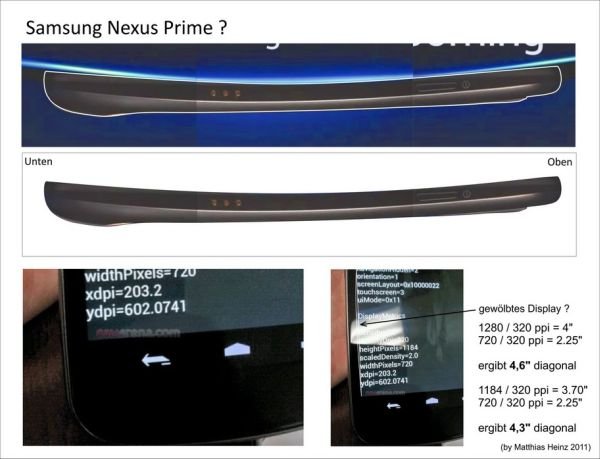 The second image is from AndroidPIT community member Matthias Heinz, who's measurement also seem to indicate that the display isn't as stylized as the ad seems to depict.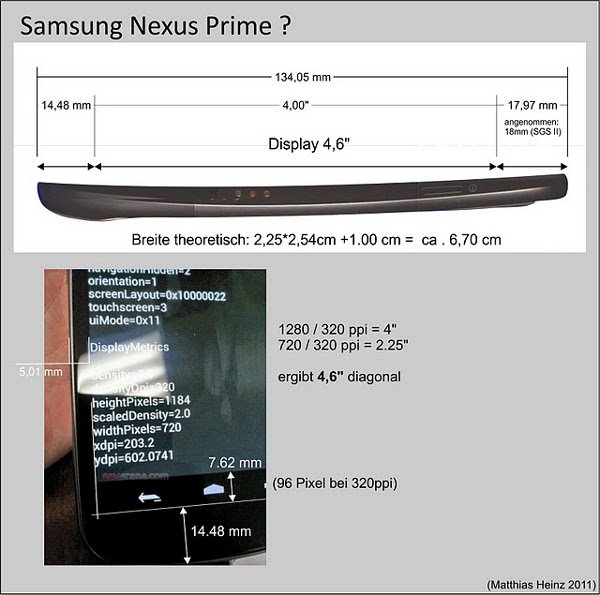 The mystery surround Samsung's Nexus Prime seems to be getting more complicated by the minute so its a good thing we only have five more days until the official launch event in San Diego. Check back on the 11th for AndroidPITs live reporting from Samsung's next Unpackaged event.
Samsung Nexus Prime Release trailer: