Noon Style Solar Bags – No More Android Battery Complaints?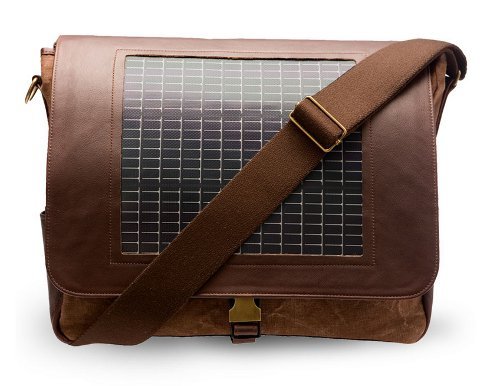 Residents of Hawaii, Mexico, Southern Spain (etc, etc) take note! You may be able to charge your cell phone just by walking to work. The Noon Style Solar Bags are here and can fully charge a cell phone on sunny days in about 6-8 hours. But the bags can also store their charge for up to three days, meaning you can leave it out in the sun on Saturday and charge your phone on your way to work on Monday, sun or no sun.
The bags won't burn a hole in the ozone but they might "burn a hole in your wallet," as ChipChick.com writes. Prices range from $411 to $467 for the bags, which are also naturally dyed and feature chemical free leather and brass hardware.
Sunny Bags, an Austrian bag company, also carries solar-paneled bags and they're a bit cheaper but, we think, a bit less stylish as well.