[Images] Samsung Tablet Concepts That Aren't Black, Slim or Rectangular, As Per Apple's Request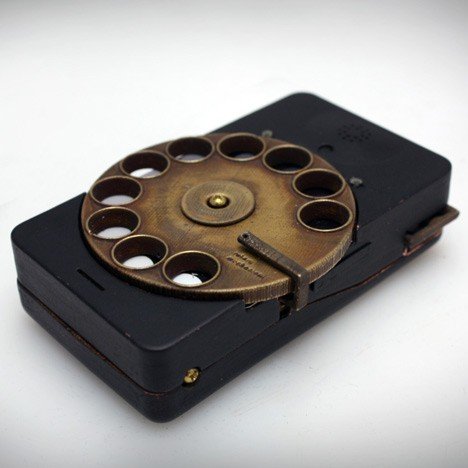 Yesterday we told you about Apple offering Samsung a few helpful design tips in order to avoid future lawsuits. Basically, Apple was like "Yeah sure you can continue making tablets, Samsung, so long as they are ugly, fat and filled with crap! Muahahaha!" We wondered what such lovely devices would look like, should Samsung decide to manufacture them, so we sollicited prototypes from readers on our German sister site. The submissions portray tablets that aren't black, flat, slim or sleek whatsoever, as per Apple's suggestions.
Let's take a look, shall we?
Revo Roundtop - posted by AndroidPIT member Cyp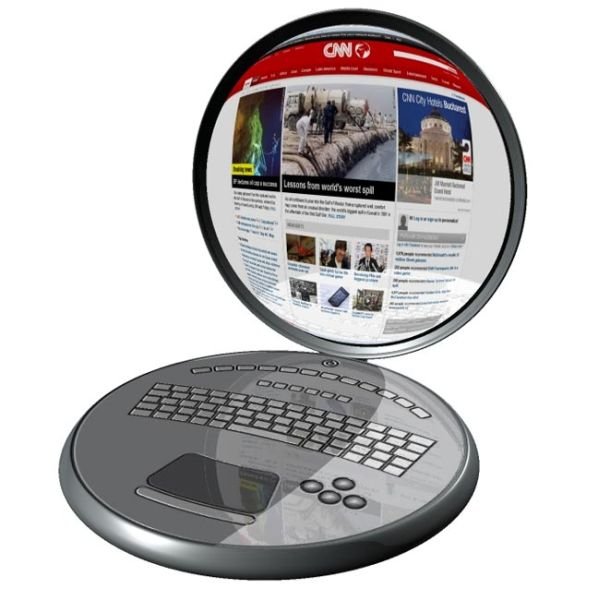 (Bild: geeky-gadets.com)
This beautiful tablet is both functional and stylish, with a curved body in order to avoid copying Apple's flat screen design (patented since 1901). It's like a large clamshell powder make-up dispenser, but with a keyboard and screen! These are gonna sell like hotcakes. Hotcakes, I tell you!
Galactic Concept- posted by AndroidPIT member Florian M.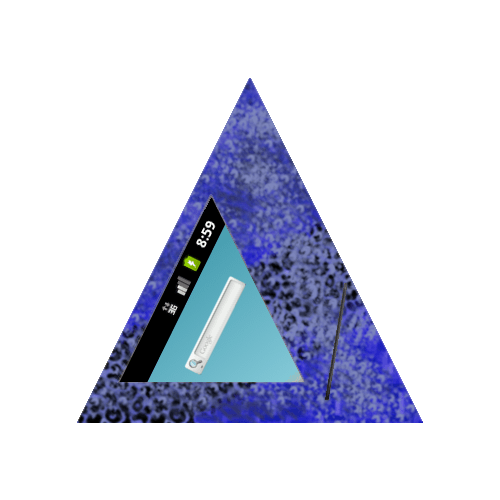 This triangular tablet is so pointy it will make your eyes bleed just staring at it. But, hey, at least it doesn't slavishly copy Apple's rounded corners — which the company patented along with the original wheel in AD 100!
Samsung Galaxy Tab 10.1S – posted by AndroidPIT member Matthew Kubitza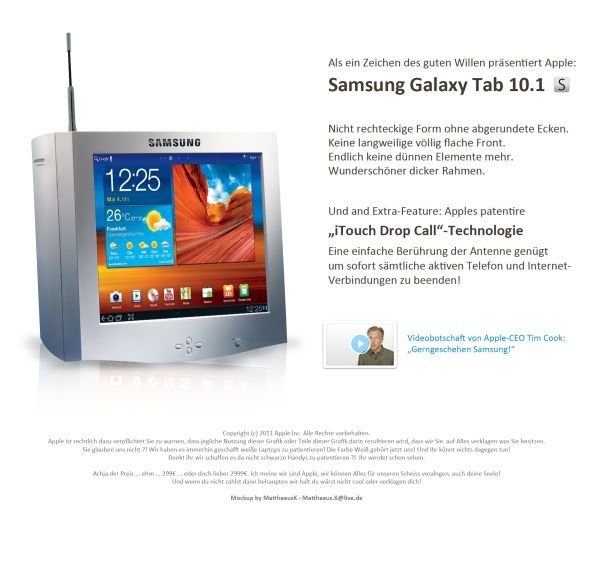 Who needs a sleek tablet when you can carry around a TV-Android hybrid? It's here, it's fat, get used to it. Yes, that's right: from Paris Hilton to Tori Spelling, Apple has copyrighted everything that's thin, so this is the only option that's left.
Galaxy Tab Ear – posted by AndroidPIT member Jorg Voss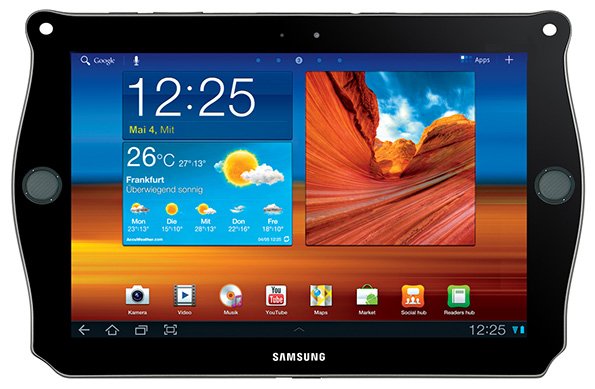 All this tablet needs is a few jewels, some animal fur and a new paint job to get clearance from Apple HQ. Here's hoping!
And who could ever forget this tablet, designed by The Office's Dwight? We're sure it will avoid lawsuits with Apple, for various reasons...
UPDATE 1: More designs keep on coming! Introducing...
Pear cPhone - posted by AndroidPIT user Lars G.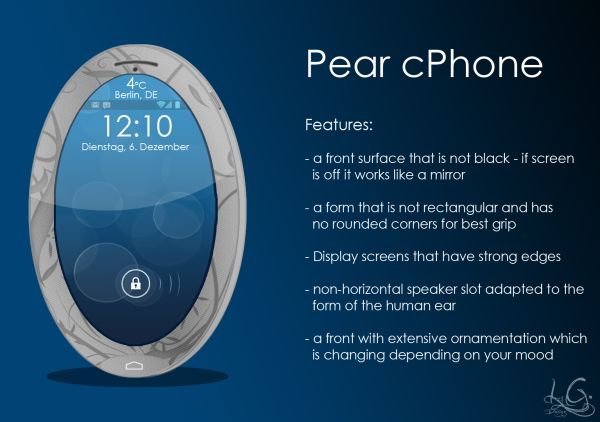 Untitled posted by AndroidPIT user Raphael H: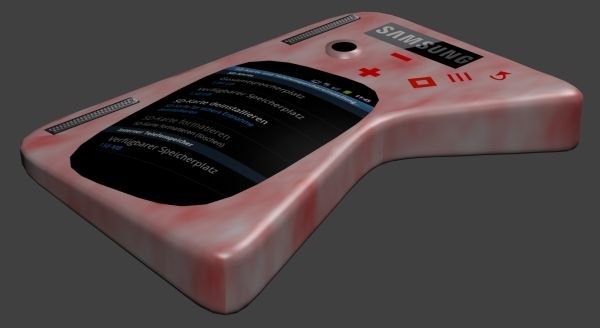 Looks like a slab of meat! I shall name you meat phone.
Thanks everyone! Send more patent-proof Samsung designs to steven.blum@androidpit.de