Does Beats Audio Qualify as a Real Feature?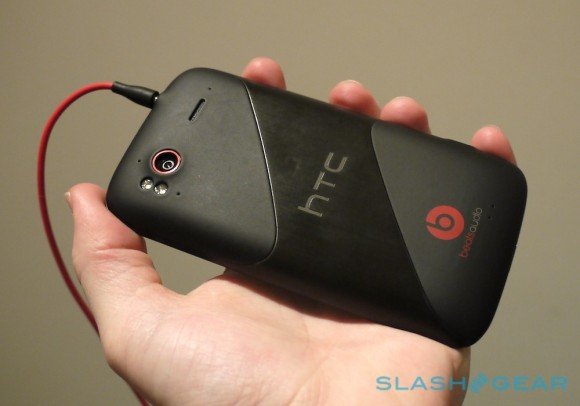 Beats-branded handsets have been one of HTC's biggest investments in recent years, so it may or may not surprise you to learn that these phones don't have a single chip that makes them handle audio any differently from a non-Beats branded HTC handset. That's right; not a single bit of hardware distinguishes these oft-pricier handsets from their similarly capable siblings. The only difference between phones with Beats and phones without is a slight modification in software. And that software is really not so impressive; all it does is increase the bass of a song. You could actually set the bass to rumble with every song on your own with an app called DSP Manager and be done with it.
So why is HTC continuing to market the hell out of this feature?
It's simple; branding. Beats has one of the most powerful backers in the music industry, Dr. Dre. And folks know the Beats brand since it's been around for about four years already. Beats by Dre headphones sell quite well for the same reason: brand loyalty. And so HTC will continue to market their Beats-branded handsets to consumers who don't know any better as if they're a huge step-up in audio performance.
In my opinion, Beats audio is definitely not worth the price upgrade. While the handsets may come with better headphones, the differences end there. I would suggest HTC focus on really innovating their product line with useful features rather than investing millions in empty marketing campaigns.