Android Tablet Sales See a 27% Upswing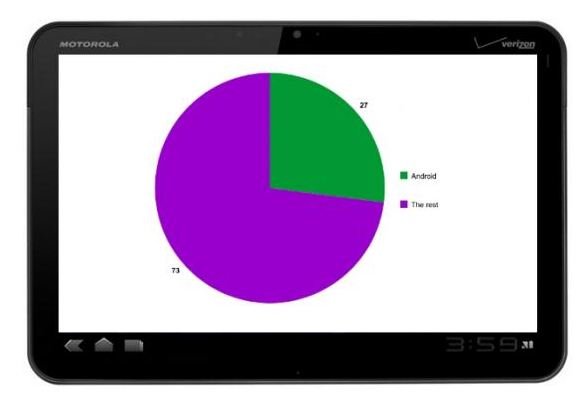 (Photo: AndroidCentral.com)
We used to talk at length about how Apple was beating Android on the tablet scene but here's some quite hopeful news about the future of Android tablets: even with patent infringements up the ying yang, it seems that Android has managed to boost tablet sales by 27% in one year. This is hopeful news for anyone who owns, or is hoping to own, an Android tablet in the near future; as sales go up, prices will undoubtedly go down.
It's worth remembering that just one year ago, the tablet market was completely dominated by Apple: as in, there simply were no other tablets. But in just a year, the number of non- Apple tablets has risen sharply. The upswing will likely continue, as well, with the release of Android Ice Cream and the launch of the Kindle Fire. Good job, Android!
Related:
[Study] Why Aren't Android Tablets Selling Well?

Will Android-Based Tablets Ever Be Able to Seriously Compete with the iPad?