Why use a power saving mode when you can have a power saving phone?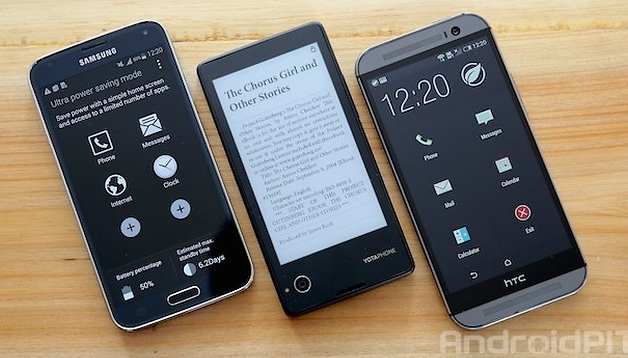 Last week I compared the Galaxy S5 and the HTC One M8's power saving modes. While I am relatively impressed by both, it's hard to get past the fact that they place some pretty severe limitations on your phone's functionality, for obvious reasons. One that that struck me, particularly about the S5's grayscale mode is that what it is doing is basically attempting to pull off what YotaPhone is already doing with their second e-ink screen.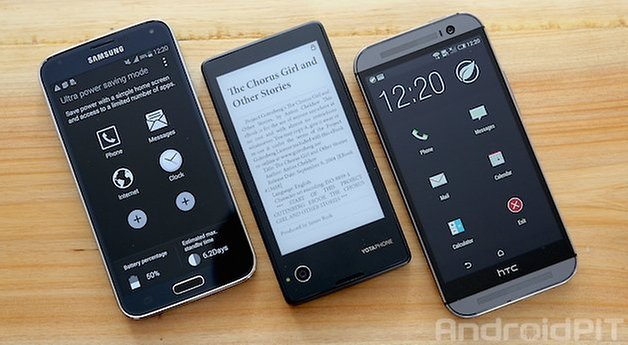 If you are not yet familiar with Yota Devices, what you need to know is that their phones are built around the idea of an always-on, secondary screen that can, in large part, replace what you normally do on the power-sucking main screen. Because the second display is an e-ink screen, like a Kindle, there are huge savings to be had on your battery life when you don't need to light up an entire LCD or AMOLED display every time you need to do something.
Considering the vast majority of the times we turn our devices on is for no particular reason other than to check if we have anything interesting to see or do there really is no point in lighting up the whole color display just for a look-see. Most of the time these compulsive interactions simply lead to us turning the phone off again after seeing there's nothing much going on after all. But what the YotaPhone allows you to do is casually check notifications from the e-ink screen without placing any impact on your battery or requiring you to even turn your main display on.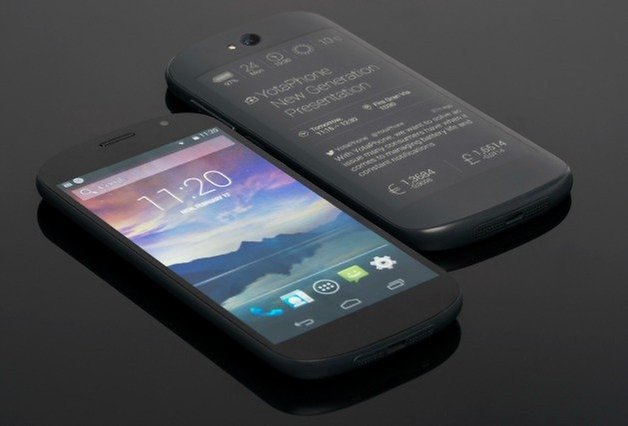 Pretty much everything can be pushed to the second screen as it arrives on your device, from email and notifications, to RSS feeds and social media streams. You can use it to store maps or directions, plane tickets, timetables, a photograph of your dog or spouse, a shopping list or any other kind of reminder you want to be passively in your face throughout the day, even if your battery dies. If you like to read on your smartphone, and I mean read anything, this is exactly the thing you've been waiting for.
Which brings me to the point of this article. With the demands that power-hungry displays, even more so now in the era of 2K displays, place on our batteries, we really need to start rethinking the way we use our smartphones. Combined with no major innovations on the battery chemistry front, our power needs are soon going to surpass what our batteries are capable of. The one gripe we hear consistently (and endlessly) is battery life. Sure, the Galaxy S5's power-saving algorithms from LucidLogix have already proven to be worth their weight in gold, but they are still a Band-Aid over a deeper issue: the way we use our phones and how much that impacts on our batteries.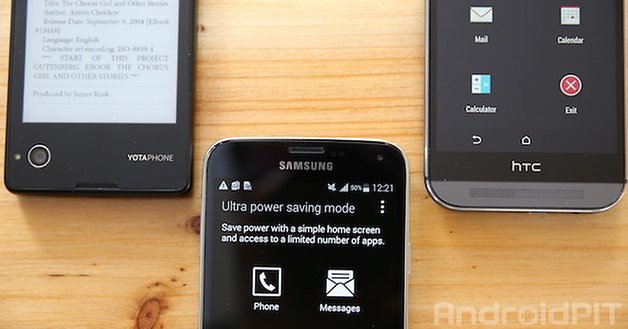 As we become more and more dependant on our portable devices and place increasing pressure on their ability to last throughout a day or more, something needs to drastically change. The days of casually turning on your display every fifteen minutes ''just to check'' need to come to an end. The problem is, they won't. And why should they? Our smartphones are our loyal sidekicks, and no one wants you to start ignoring them just to save on battery juice. Even if there's some great battery cases available and other ways to save on battery consumption, these are not solutions for everyone.
What the YotaPhone represents is nothing less than the turning of a corner. With a YotaPhone you don't need to radically alter the amount of attention you give to your phone or resist the urge to see what's happening throughout the day just so your dark-screened phone can make it to bedtime. That would be foolish. Instead, all you need to do is turn your phone over to stay up to speed without affecting your battery, only turning on that full color main screen when it is actually necessary. The only thing you need to do differently is learn to read in black and white. You know, how you always have.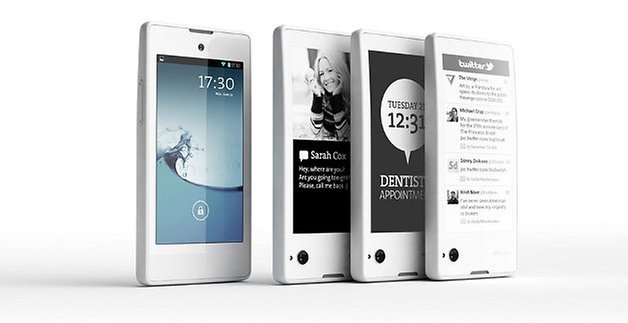 Having said that, YotaPhone has a long way to go. The idea is sound and the implementation is actually really good. Sure, the a lot of special attention at Mobile World Congress and for good reason – it truly looks like the maturation of the initial proof of concept that the first generation is.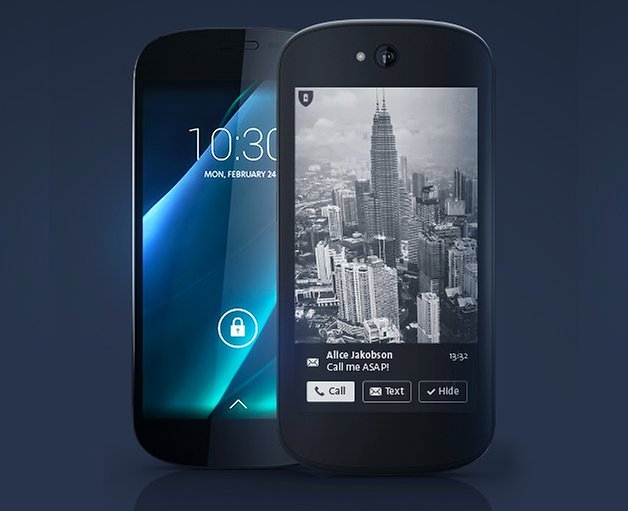 The slightly awkward blocky shape of the first generation has been replaced with smooth edges and nice curves. The rear screen is fully touch responsive and perfectly embedded in the rear of the device, so much so that if it is black you can't even tell there's a screen there. And the specs we're expecting to see are definitely this year's. The first generation may be a bit of a boutique item for the hardcore readers out there or gadget-obsessed geeks like myself, but the second generation – if it hits the market in a timely fashion – should open the floodgates to a revolution in how we think about power saving. Why have a power saving mode when you can have a power saving phone?
What do you think of YotaPhone? Do you think the idea is likely to spread or remain a niche feature?