Xbox360 And PS3 Games On An Android Tablet?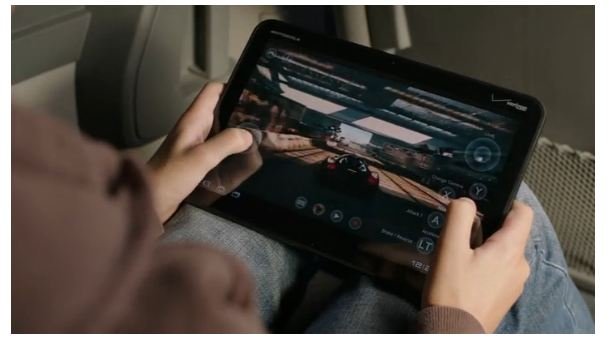 Man oh man...how awesome would it be to be able to play Android tablet? I mean sure, there are plenty of awesome titles out there made for Android and IOS, but imagine playing the console versions of Assassins Creed, Batman Arkham Asylum, Saints Row the 3rd, or NBA 2K12 on a tablet! Would be pretty epic right? Lets take it up a notch...imagine being able to do everything I just mentioned WITHOUT having to actually install the game on the tablet, but instead to play it from the cloud? And just to get really silly, imagine that such a service would support gamepads and multiplayer...how awesome would that be?
Well, not only is it awesome, its already possible, and it works pretty freakin well! The future of cloud gaming on mobile devices is here, and its being delivered by a company called Onlive.
So what exactly is it and how does it work? In a nutshell, its a cloudbased gaming service that allows you to play full length Xbox360 and PS3 titles on your PC, Android tablet, Android phone or iPad. The Android app has already been tested on a pretty wide variety of phones and tablets. All you need to do is download the app from the Android market, setup a free account, purchase the game you want, and start playing over wifi. You will need to have Android Gingerbread or higher, and a stable internet connection is a must.
Onlive even offers a controller through their site to take the experience up a notch, although purchasing isnt a must considering that the system also supports a wide variety of other controllers. Currently, Onlive is available in North America and in the United Kingdom, but the company plans to expand further into Europe in 2012. Its European debut was on September 22nd of this year in the UK, and they have already announced plans for expansion in Belgium and Luxembourg. (There are reports of European users already being able to use the service, but due to a lack of servers in Europe, its a bit laggy and isnt working for everyone).
The arrival of cloudgaming not only means a lot for Android users, but for gamers as a whole. You no longer need an Xbox360 or a PS3 to play their respective titles. You simply need to fire up the app on your tablet or phone, purchase a game,and start playing! Prices for the games range from 5.99USD to 49.99USD, and many offer gamepad support or on screen touch support (or both).
I for one will be ALL OVER THIS when it launches in Europe. If the people I've spoke to who currently have it and the Youtube videos from users showing it off are any indication, this could really be the next level of gaming for Android users. If you're interested and live in the US or the UK, head on over to www.onlive.com to take a peek and try out a free demo.
What do you guys think? Would you like the option of playing these on your Android phone or tablet, or would you rather leave the console games for your PS3 or Xbox360?