Windows Mixed Reality: Microsoft breathes new life into VR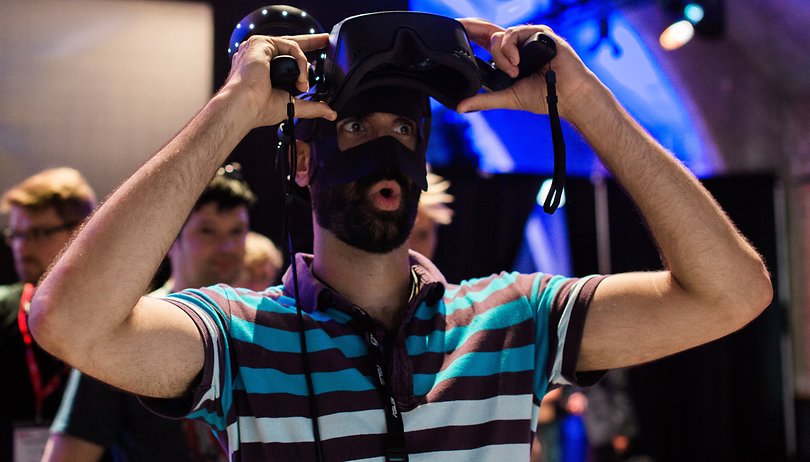 Though the VR hype has subsided a bit, Microsoft is striving to breathe new life into the technology with mixed reality. We took a closer look at the system and the five headsets at IFA, although they are actually virtual reality headsets. This is the first of a two-part article series starting with an introduction to the platform.
What exactly is Mixed Reality?
Most people are probably familiar with virtual and augmented reality – if that's not the case for you, we have listed the basic differences in a separate article.
So what exactly is mixed reality (MR)? According to Microsoft, it is essentially a mix of both. To some extent, mixed reality is more powerful than augmented reality, because the mix of both worlds provides greater application scenarios. The HoloLens is a perfect example.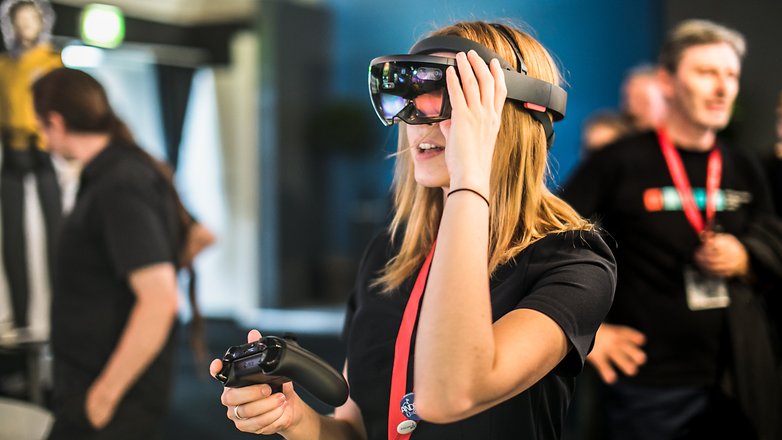 Five manufacturers are now rolling out mixed reality headsets with the Microsoft technology. But: They are in fact virtual reality headsets. Its foundation lies in the name of the Windows Mixed Reality content platform and its technology. At the IFA keynote, Microsoft spoke very candidly about having developed VR headsets with its partners. Mixed reality is actually not possible with these mixed reality headsets, although the tracking technology is derived from HoloLens.
In any case, Microsoft's VR platform is based on the previous work that we are already familiar with from HoloLens. To summarize: HoloLens and the new VR headsets are two manifestations of a platform that Microsoft calls mixed reality. From here on, we will also call the headsets mixed reality headsets because they were developed for this platform.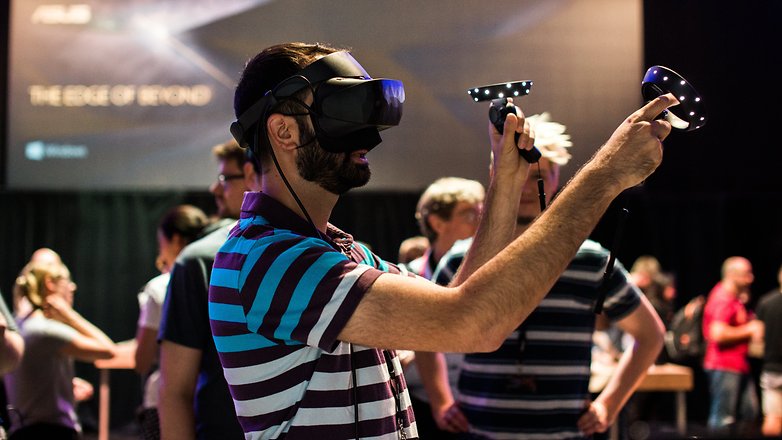 Mixed Reality: How the system is designed
Microsoft designed the mixed reality platform to work even with low system requirements – the integrated graphics cards of some processors should be enough. As some manufacturers have confirmed to us at IFA, performance is also based on the purpose of the content. SteamVR games should also work as of the beginning of mid-October – you'll need to meet the normal system requirements for PC-based VR to do so though.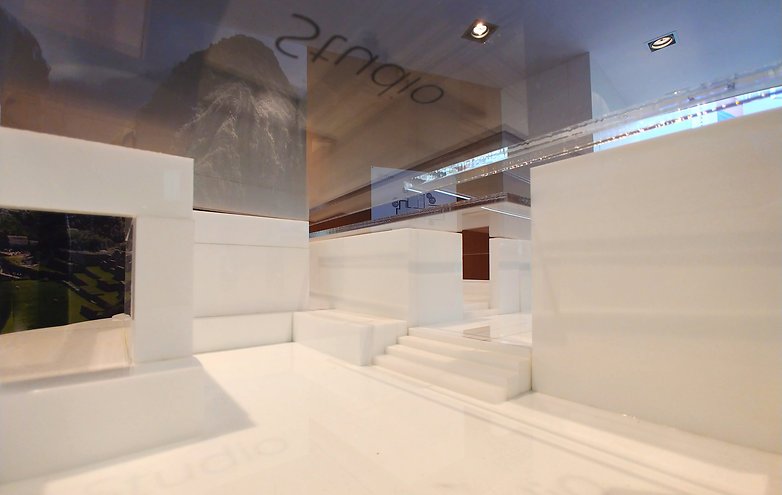 The mixed reality platform is mainly intended for educational, entertainment and productivity applications, which in turn are not so hardware-intensive as VR games. In many respects, Vive and Oculus do not have new competition, and they mainly remain unbeaten in tracking.
Microsoft's mixed reality: First moments
When you step into mixed reality, you will first find yourself inside a house that you can roam through. Each room represents different activities – you can play videos in the living room, and play vacation films on the terrace (with a view of the ocean). An internet browser is hanging on the wall in the home office, and there are also games.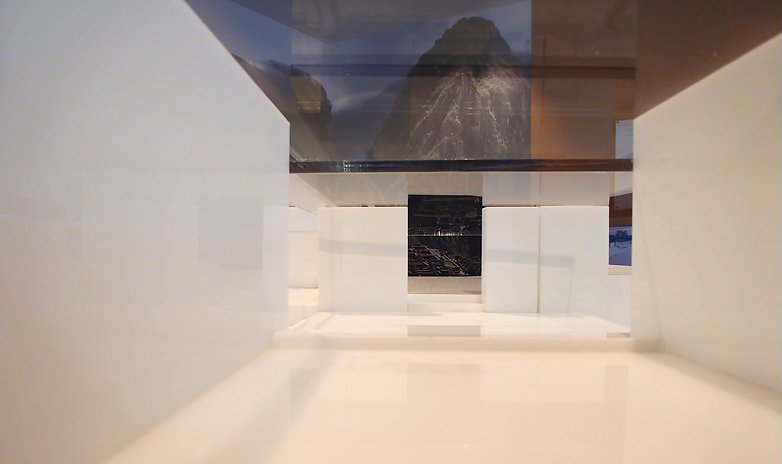 Browsing the web in VR? Yes, you can. And after trying it out, its navigation makes it easy do so. Of course, the font display is not as clear as on a classic desktop browser, but the sheer size of the window is definitely a boon for image and video-heavy websites. Accurately clicking on links worked using the motion controllers, and we used Microsoft's Edge browser, whose VR counterpart shares settings like bookmarks with the desktop version.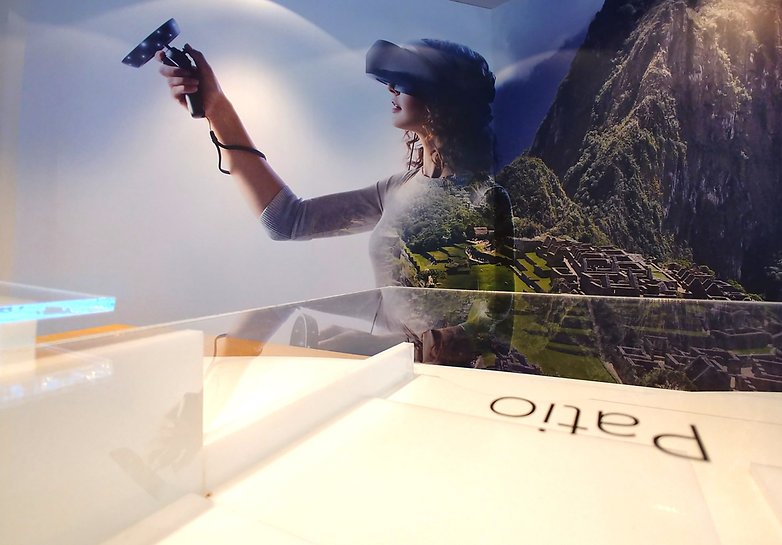 Moving through the virtual house is done in two ways: One way is via teleport. This movement is probably the most pleasant and mainly suited for VR beginners: If you press the analog stick on one controller, an arrow appears that can be positioned in the VR world by looking and using the small stick. When you release the stick, you teleport to the desired area – you only need to do it twice to master it. Alternatively, there is also the option of triggering direct movement steps with the stick. It is significantly more taxing and can induce some nausea.
All in all, the mixed reality platform's house metaphor looks very intuitive. It remains to be seen whether users will find such a polished environment useful and it's unclear how flexibly the system is designed. It would be great if users could adapt the house to their own needs.
Do you think there is anything exciting in mixed reality technology as opposed to full VR? Can you think of any applications for this technology in your everyday life?
---
In part two of this story, you'll read our impressions of several headsets. These articles are a collaboration between Luis, Benoit and Hans-Georg.