WhatsApp fake voicemail contains malware If you're using WhatsApp, and chances are that you are, then be wary of any new voicemail notifications, as they may just contain malware. Avira technicians discovered the threat, known as TR/Kuluoz.A.27, but it is still causing problems around the world. The voicemail message, masquerading as an official WhatsApp notification, leads users to click the ''Play'' button that instead leads to dodgy websites containing malware.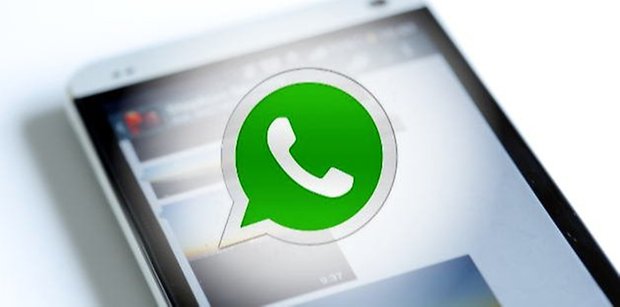 Of course, if you click ''Play'' on a voicemail message and it leads to a website, be sure to shut it down immediately. Android users of WhatsApp seem to be particularly vulnerable, downloading a file called ''Browser 6.5'' which then prompts the unsuspecting user to ''Agree'' which in turn starts sending text messages to premium phone number services. As if that wasn't bad enough, the malware will then try to trick you into downloading even more malware.
Microsoft reports that the Kuluoz Trojan is designed to steal passwords and other confidential data from the victim's computer. - Jeff Goldman, eSecurity Planet
The same scam operates on jailbroken iPhones as well as on PCs (for sideloading onto mobile devices), so be on the lookout across all platforms for this kind of voicemail notification. There's also another WhatsApp scam doing the rounds posing as a Facebook ad urging an update of the app. So be careful and if all fails, turn off WhatsApp, put your phone in a ziplock bag, leave it in the freezer overnight and tell 20 friends about it with a smoke signal fire. Or die.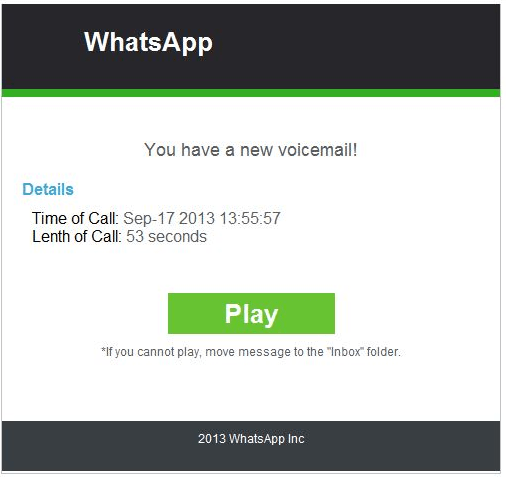 Have you received this voicemail notification? Know anyone that has been affected?