[Update] Record Campaign: The Iron Man to save HTC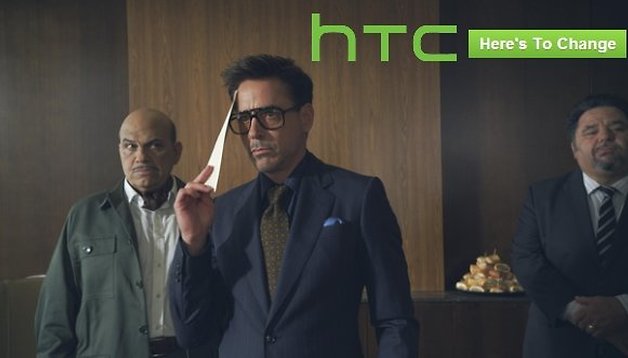 One billion dollars - that's the budget for the gamble. we were right, the line is being toed by none other than Robert Downey Jr, better known to cinephiles as Iron Man and Sherlock Holmes. HTC sorely needs some of the attributes of the former, ie technical know-how and a cool image, and if the investment fails, a superhero probably won't be able to save them. NEXTPITTV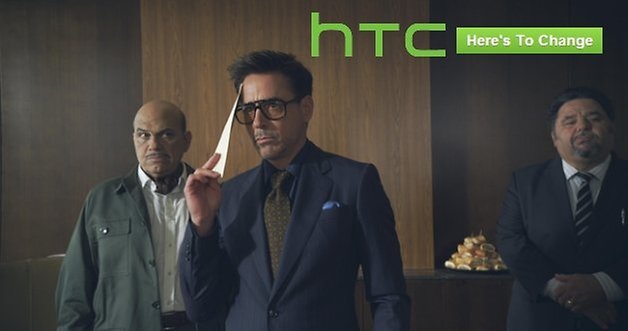 "Change": a simple enough word that helped a little-known senator from Illinois make the leap into the general consciousness: he is known today as U.S. President, Barack Obama. HTC are hoping this word will deliver something comparable for them. Under this catchy heading, the Taiwanese company has begun their billion-dollar marketing campaign, which is headed by Hollywood icon Robert Downey Jr. His high-tech suit has been exchanged here, however, for some dapper duds which help the actor embody an eccentric businessman. This role is characterized by "subversive thinking," as RDJ's co-star in the campaign, Jon Polito, calls it.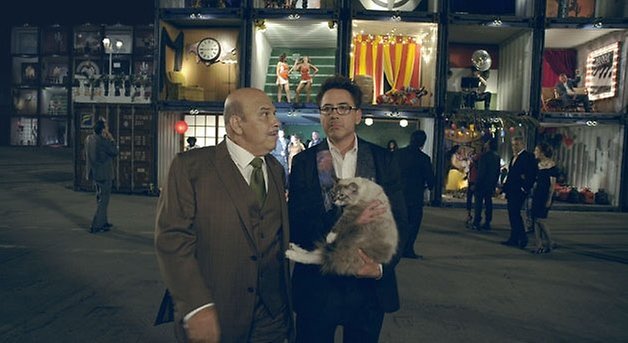 The choice of the actor, the campaign buzzword and the financial burden of showing just how serious HTC is about changing its image kind of goes to show just how desperate HTC is. The HTC One alone are not enough to prevail in the market, this is a sad reality. Marketing budgets play a role at least as important. And many of our readers have noted that HTC's main failing has been in the advertising arena. Let's see if this will help.
The cost of the campaign, of which Downey Jr will collect $12 million, is more than the entire HTC advertising budget of 2012. If the campaign is a success, over the next 24 to 36 months we should see HTC earn wider popularity in three stages. Phase One: absurd meanings of HTC acronym are brought center-stage to catch attention, for example: "Humongous Tinfoil Catamaran," "Hipster Troll Carwash" or "Hold This Cat."
In Phase Two: HTC needs to show why they are a "change-maker" in the industry through their software innovations like Blink Feed and Boom Sound. And finally, Phase Three: demonstrate how much HTC products can change the lives of users and help them to effect change. This all sounds pretty esoteric, and according to typical marketing blah. Bottom line, it is the most extensive and elaborate experiments HTC has embarked upon, to catapult itself into the public consciousness and dig a way out of the hole in which the company has been stuck for some time.
The official launch of the multimedia campaign is August 15th. HTC will use all possible channels, ie social media, TV, print, outdoor advertising such as billboards and similar promotional events in selected locations.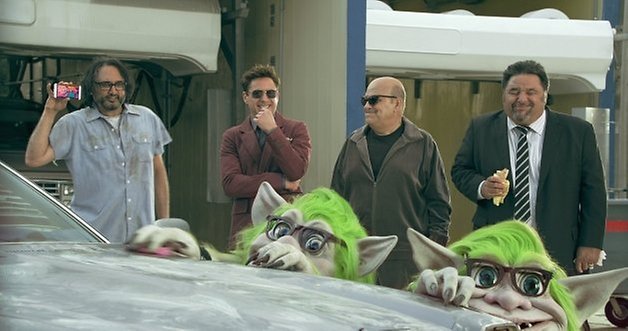 Of course, I have no insight into the internal workings of HTC. But it is not too bold to suggest that at some point the funds will run out for the Taiwanese company. Unlike manufacturers such as Sony, Samsung and Apple, HTC has no second or third pillar. The mobile business is the source of all of its income. Such massive investments are probably a one-off stake: everything relies on this gamble. HTC fans will have to wait until August 15th to see the scope of the campaign and find out if it works or not. So just keep your fingers crossed. Oh, and buy a smartphone.
[Update 11 AM Berlin time 14.08.2013]
The full tv commercial has just been leaked on YouTube and it's pretty bad. The images above were quite funny and the teaser spots showed promise, but it seems HTC skimmed the cream off the top for those teasers and there's not much flavor left underneath. Here's the clip from YouTube, let us know what you think.