Nvidia Set To Unveil Tegra 4 At CES 2013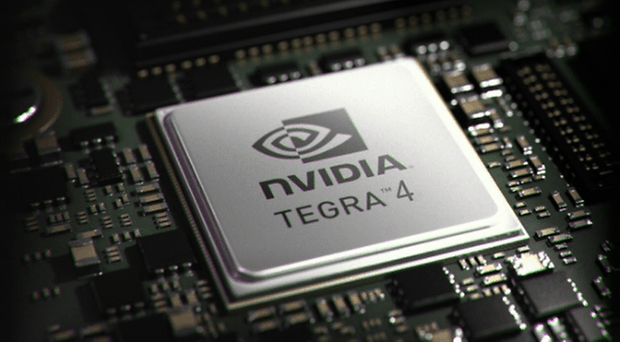 The processor power competition for mobile devices is definitely in full swing, and with powerful chips from Samsung and Qualcomm, many feel that Nvidia is beginning to fall behind a bit. Many had speculated that we could see a new Tegra 4 chip unveiled this year, but it now appears that Nvidia has chosen to unveil their new chipset at CES in January. Will it be enough to stack up to the competition?
Samsung's Exynos 4412 quad core chip, along with Qualcomm's Snapdragon S4 Pro quad core chip has created some pretty stiff competition for Nvidia, and while I haven't had much experience with S4 Pro, I can say that I am seeing better performance when playing most games using Sammy's chip (especially with Gameloft games). This could be due to the way the games were developed, and it's hard to say which chip is better pound for pound.
That being said, benchmark tests (which don't mean the world) place the Exynos 4412 and the S4 Pro (which is used in the newly announced Nexus 4) ahead of Tegra 3 in terms of performance. Considering that Samsung also just dropped their new Cortex A15 Exynos 5 architecture inside the new Nexus 10, one could certainly say that Nvidia needs to start thinking about the next step if they don't want to lag behind. That next step is Tegra 4.
One thing I really wonder about is what will happen with all those Tegra 3 optimized gaming titles once Tegra 4 hits the market? Some titles, like Note 2 vs the Tegra 3 chip in my Transformer Prime. Again, that could be due to a number of factors, as the Note 2 not only has double the RAM, but a smaller screen (vs the Prime) to render graphics on.
Tegra 4 will also support LTE modems, which should make it easier for carriers to work with. Tegra 4 will undoubtedly also use Cortex A15 technology (along with a 2Ghz clock speed), and will reportedly be twice as powerful as Tegra 3. Whether that's enough to overtake the Exynos 5250 and Snapdragon S4 Pro (or Apple's A6) is yet to be seen (although Nvidia naturally claims it does), but I'm very excited about what Nvidia has in store.
The good news is that CES 2013 is right around the corner (January 8th -11th), so we won't have to wait long to find out.
What do you guys think? Is Nvidia falling behind in terms of mobile architecture, or will Tegra 4 bring them back to the forefront? Tegra 3 is after all the oldest of the gang, so maybe expecting it to outperform "newer" competitor architecture is just unrealistic?
Let me know what you think in the comments below!
Picture credits: byetech.com