How to set up a Nexus 5 on Android Lollipop for the first time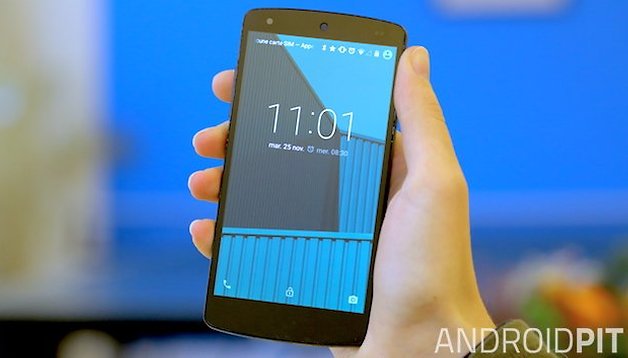 If you're lucky enough to buy a Nexus 5 for yourself or someone else this holiday season, you might appreciate a little help getting it set up, especially if you're not entirely familiar with the process or terminology involved. So we've put together a simple walkthrough of how to set up a Nexus 5 on Android 5.0 Lollipop for the first time.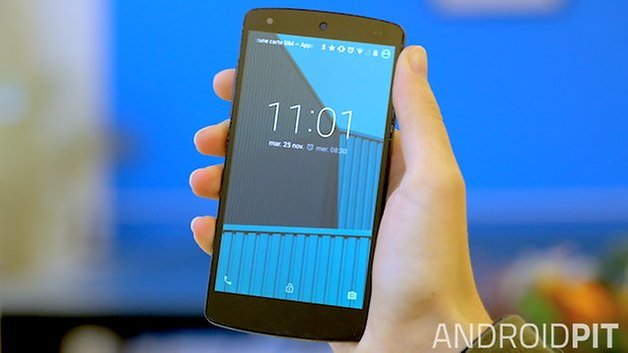 Note: Straight out of the box your Nexus 5 may or may not be running Android 5.0 Lollipop. If it is not, you'll be prompted to update during the initial setup process. The screenshots we've used here are of a Nexus 5 already running Lollipop, but if you see something different, never fear, you'll be on Lollipop before the end of the procedure.
Unboxing the Nexus 5
1. Insert SIM card
Before you turn your Nexus 5 on, you can insert your SIM card. On the right hand side, just under the power button, you'll see a slot with a pinhole next to it. Using a SIM ejection tool (or an earring or paperclip if you've lost the SIM tool), eject the tray and insert your SIM card. Pop it back in and turn your Nexus 5 on.
2. Select language
You'll be prompted to select your default language. You can change this later on from within the settings menu. Choose your language and continue (press the arrow button at the bottom).
If you didn't insert your SIM card already you'll be asked to do so now.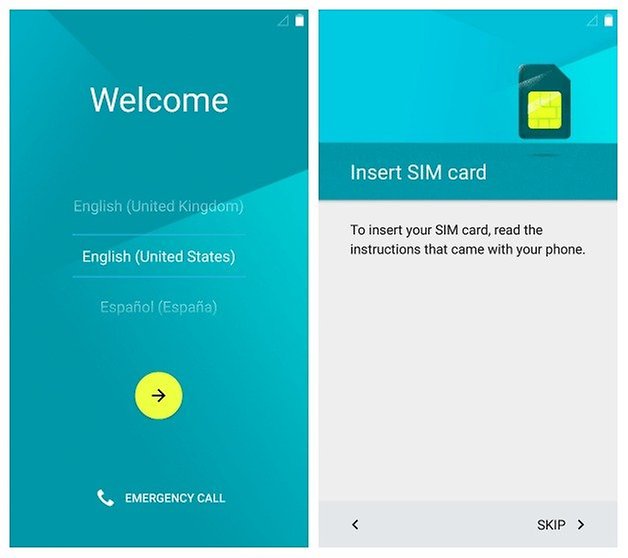 3. Set up Wi-Fi
Select your Wi-Fi connection and enter your password. This step isn't compulsory during setup but it is best to to do it now as it allows you to check for any updates and sign into your Google account.
4. Tap & Go
Next you'll see the Tap & Go screen. If your old phone has NFC and Bluetooth enabled, you can simply place the two devices together to make a connection and then sit back and wait while all your personal data and settings are transferred via Bluetooth from your old phone to your new one.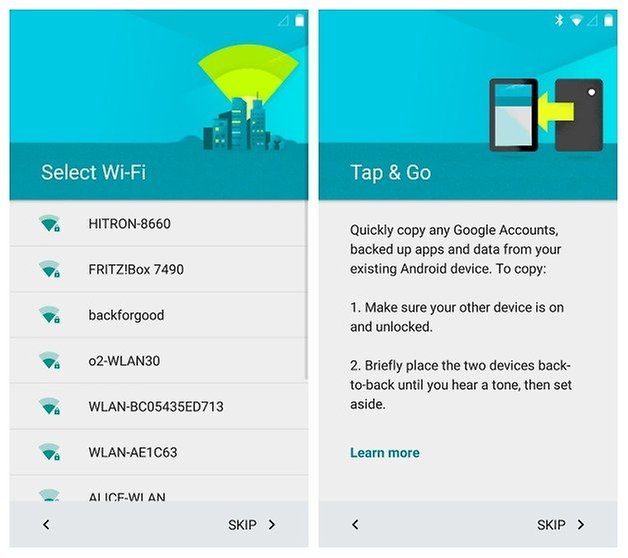 5. Add accounts
If you don't choose to use Tap & Go the next step is to add your Google account and payment information. Assuming you already have a Google account, just enter your details. If you don't have one, you can sign up at this point. You can also set up your Google Wallet account with your credit card details but this is an optional step.
6. Restore data
If you didn't use Tap & Go earlier, once your Google accounts have been entered, you can choose to restore your settings from another device or to do a clean install from scratch.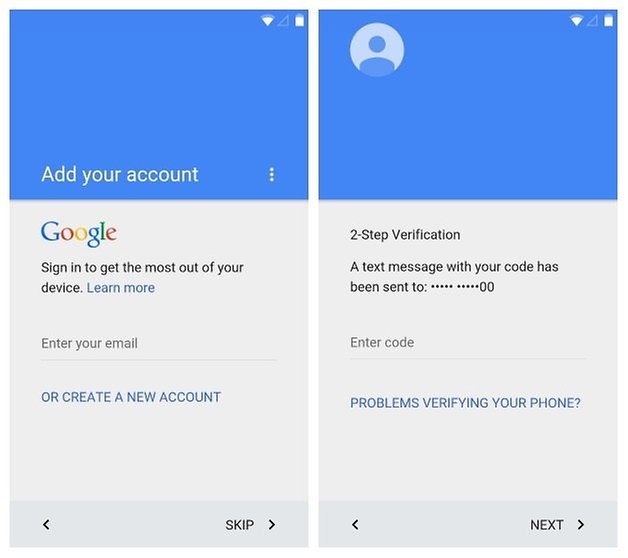 7. Google Services
Now you'll have to agree to some standard terms and conditions of usage for Google services. You'll have the opportunity to select a few options too, like automatic backup (recommended) and access to your location. Have a read of each setting and uncheck the box next to it if you don't want it enabled. You can change these settings later in your Google settings.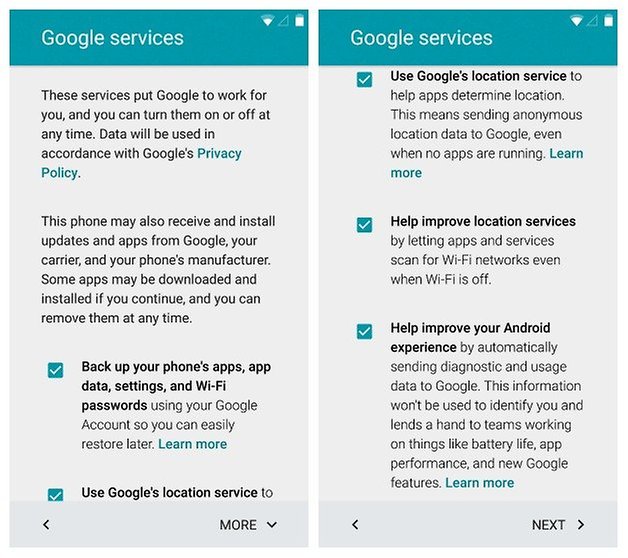 8. Get Google Now
The next step asks you to opt in to Google Now. Google Now is Google's answer to Siri on the iPhone and in many ways it is more powerful, providing information (on transit times, package deliveries, upcoming flights, sports scores, weather etc) and making full use of the integration of Google services on your new Android phone. It is not compulsory, but it definitely enhances your Android experience. You can always disable Google Now later through Google settings.
9. Home screen tutorial
You'll now be brought to your new Lollipop home screen! You'll see a few hints to let you know how your home screen works as well as the app drawer (accessible via the button in the middle of the app icons on the bottom row of your home screen).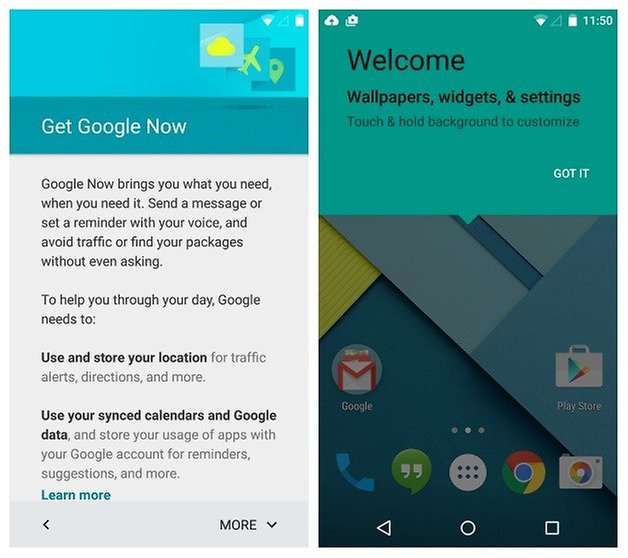 If you signed into Google during setup you might start seeing some Google apps automatically updating to the latest version. Once these are done you can jump into the Play Store and download whatever other apps you want (if they weren't already installed for you via automatic restore or Tap & Go during setup.
That's it! You're now ready to use your brand spanking new Nexus 5 on Android 5.0 Lollipop. If you get stuck during the process or have any questions, feel free to head to our Nexus 5 forum to seek any answers you may need or to ask for help.
How do you like your Nexus 5? Is it the best Android phone ever?