Samsung will unveil both the S10 and its foldable phone at Unpacked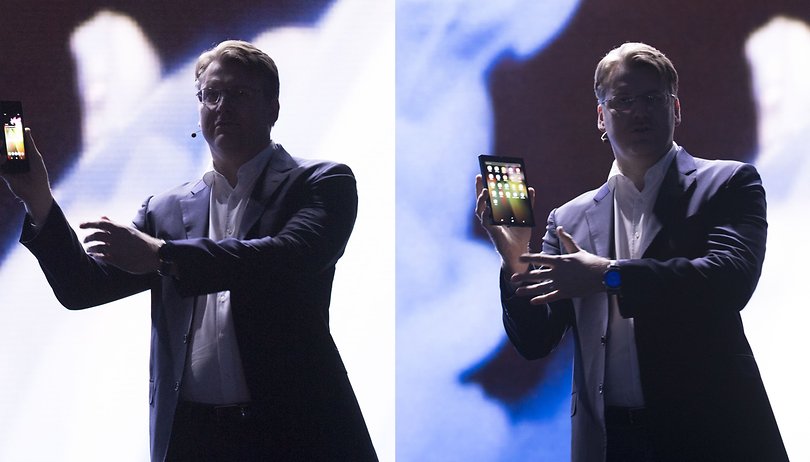 The rumors have been confirmed. For weeks, we have know that next Samsung Unpacked event will mean the arrival of the Galaxy S10, the new flagship from the Korean manufacturer. We also expected them to reveal their first folding smartphone, which has now been officially confirmed.
If we were already looking forward to the February 20th conference in San Francisco to see what the Galaxy S10 will look like, now the event has gained even more interest. It was Samsung itself who announced the presentation of this folding device on social media:
The future of mobile will unfold on February 20, 2019. #SamsungEvent pic.twitter.com/MHvwrt7Rf4

— Samsung Mobile (@SamsungMobile) 11 febrero de 2019
So far, in addition to various renders, we've only seen the foldable Samsung twice. The first time was at the Samsung Developer Conference, where we were introduced to the Infinity Flex screen, designed to enable totally different applications and a new user experience. And yes, we saw a foldable smartphone on the stage, albeit briefly and not in the best light conditions. However, there is still no name for the device . Is the Galaxy Fold? The Galaxy F?
The second was in a Samsung advertisement, where for a few seconds, we can see a girl unfolding her smartphone, with a flexible screen inside.
What can we expect?
The information we currently have is quite limited, since not much has been leaked (a rare occurrence in 2019). The main protagonist will be the screen, which, once unfolded, can reach an enormous 7.3 inches. As for the rest, we will have to wait until February 20 - the device's processor, how cameras it will have, and above all, its price.
In this way, Samsung will be ahead of the competition in presenting the first foldable smartphone on the market (not counting the Royole FlexPai). The Korean manufacturer will also beat Huawei, who are expected to present theirs at MWC, along with LG and Xiaomi.
Are you excited about the Samsung foldable phone? Let us know in the comments.