One UI 6's New Feature Enables Safe Public Charging for Galaxy Phones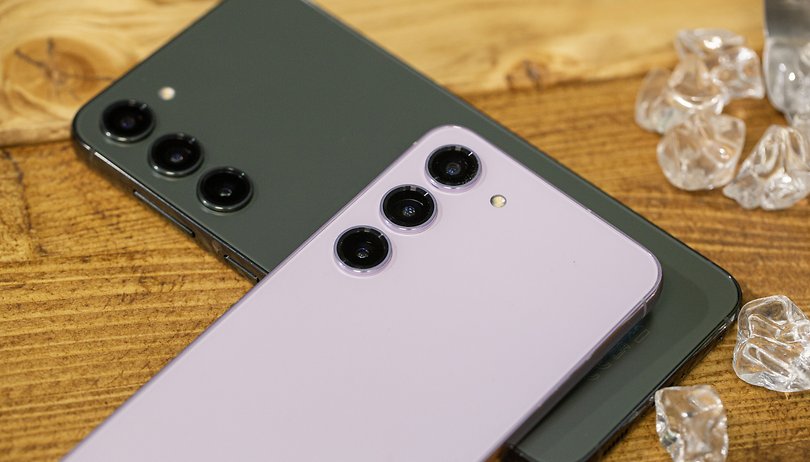 Samsung started shipping the definitive One UI 6 update based on Android 14 to compatible Galaxy devices. Besides the visual changes introduced by the software, it also added a new security tool called Auto Blocker. Notably, it has a new feature that secures your Galaxy phone when you charge in public spaces. Here's how it should work.
Auto Blocker debuts on One UI 6 with app safety check
The new feature comes in the form of an app security check that can be enabled from the control settings of Auto Blocker. Basically, it prevents unauthorized software installations and commands from being implemented on a Galaxy phone via a USB connection. The app security check can also detect potential malware and threats and subsequently alerts users.
These types of cases are usually more common in compromised public charging stations such as airports and malls. However, this is useful in the case when someone has physical access to your device too, since it introduces extra layers of protection in the process.
Auto Blocker restricts sideloading and upgrades Message Guard
Auto Blocker will also add automatic blocking of apps sideloading from unknown sources. As Samsung noted, users need to activate this first from the settings of the app.
With One UI 6, Samsung's proprietary message protection tool, Message Guard, will also receive an update. The new version further lessens the chance of Zero-Click attacks, which are cyber exploits that require no interaction from the user, and messages with malicious codes attached.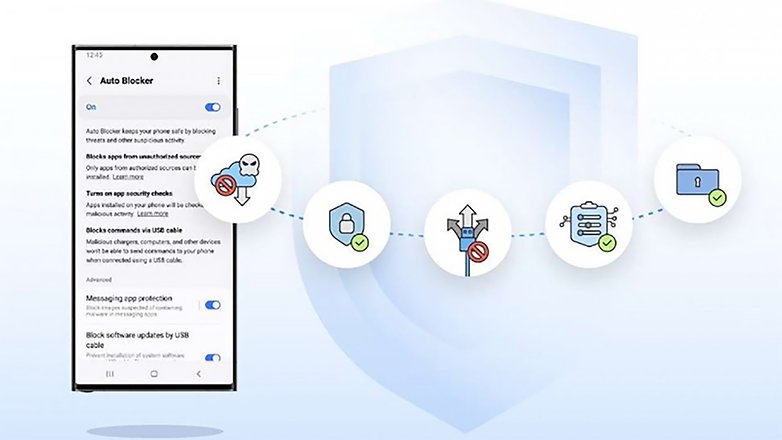 Samsung added that Message Guard now covers more third-party messaging services like Facebook's Messenger, WhatsApp, and Telegram in addition to the official messaging apps of Samsung and Google.
Auto Blocker and the updated Message Guard should arrive on all devices that will be updated to One UI 6. So far, the major update is currently available on the Galaxy S23 and Galaxy S23 Ultra (review). As for app security check, this won't support carrier models of Galaxy smartphones at the moment.
Have you already updated to One UI 6? Share your experience with us concerning the software in the comments.