Samsung Launches the Affordable Galaxy Tab A9 and Tab A9+ tablets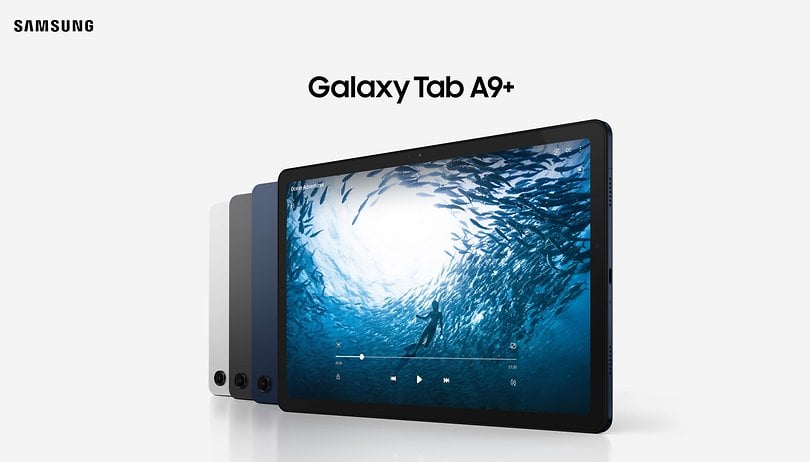 Once again, the Samsung Galaxy Tab A9 and Galaxy Tab A9+ have proven that leaks (from reliable sources) are rarely wrong. In this particular case, it was Samsung themselves who accidentally pressed the wrong button on their Central American homepage. Now we have the complete information about the Samsung tablets.
Samsung presents the new entry-level tablet Galaxy Tab A9 & A9+
The 8.7 and 11-inch Galaxy Tab A9 and A9+ have now been officially unveiled by the South Korean company. The company presented the two Android tablets in both a Wi-Fi only and a cellular version. Depending on the region, 4 or 8 GB of RAM and 64 or 128 GB of internal storage are available, which can optionally be expanded with a microSD card.
The customer can choose between graphite, silver, and navy colors. But at the time of publication, Samsung US hasn't confirmed whether the Galaxy Tab A9 will be available in North America.
| | | |
| --- | --- | --- |
| Galaxy Tab A9 Wi-Fi / 4G | Graphite, Silver, Navy | 64 / 128 GB |
| Galaxy Tab A9+ Wi-Fi / 5G | Graphite, Silver, Navy | 64 / 128 GB |
However, the company does not want to reveal the installed octa-core processor. Based on our previous report, we assume a Snapdragon 695 for the Plus model and a MediaTek G99 with the model designation MT8781V for the base model. The LCD panel offers a maximum refresh rate of 90 Hz (1,920 × 1,200 px) instead of the 60 Hz (1,340 × 800 px) on the Plus variant.
Galaxy Tab A9 specifications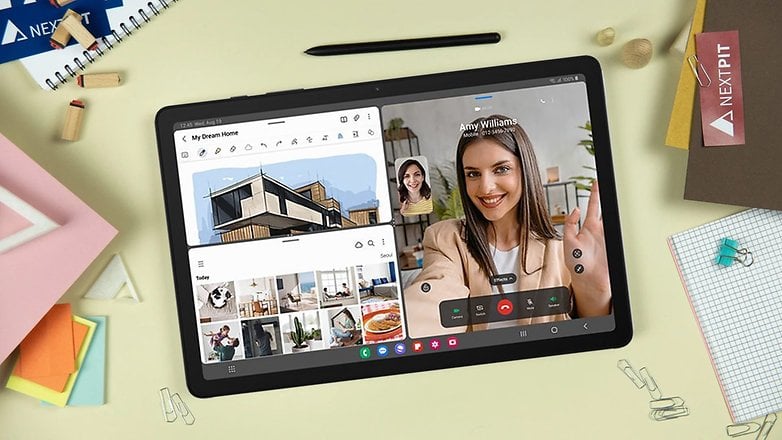 A 5,100 mAh battery provides sufficient energy in the 124.7 x 211 x 8 mm large and 33 g heavy A9, which can be quickly charged with a maximum of 15 W via the USB Type-C port—just like in the Plus model. Its battery measures 7,040 mAh in a 168.7 x 257.1 x 6.9 mm body and 491 grams weight.
The Android tablets preloaded with Android 14 both have an 8 MP main camera. Selfies are taken with 2 MP in the Samsung Galaxy Tab A9 and with 5 MP in the Plus tablet. Although both couch tablets have Dolby Atmos sound, it only comes from four speakers in the A9+ instead of the two in the vanilla model. However, the practical DeX compatibility and the Knox security features are common to both models.
What do you think of the inexpensive and, according to Samsung, biggest Galaxy tablets of the A-series so far? Sounds pretty fair for a Samsung device, doesn't it? Feel free to write us your opinion in the comments below.