Will there be a Samsung Galaxy S8 Mini?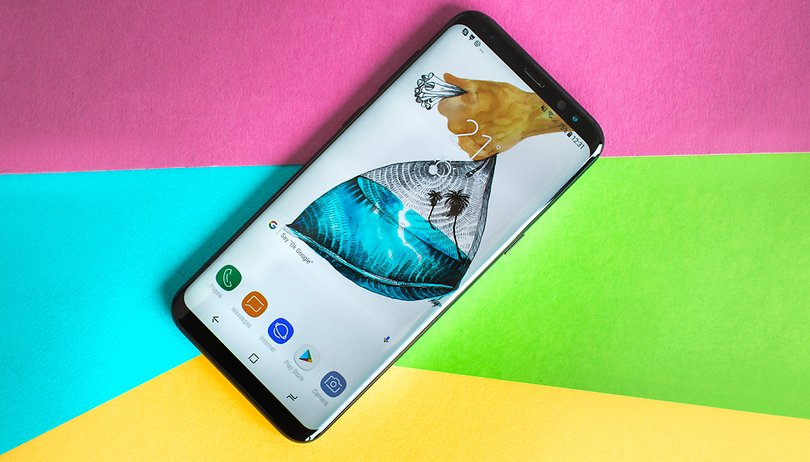 In light of the success of its recent flagship device, could it be that Samsung is considering launching a Galaxy S8 Mini? According to the latest rumors, it seems it might. The surprising thing is that the South Korean manufacturer hasn't released a mini versions of its flagships since 2014 with the Galaxy S5 Mini. So why start now?
While we thought the Galaxy Mini line had been well and truly buried, it seems that Samsung might have decided to resurrect this sleeping beauty. According to a Chinese source, Samsung is currently working on a Galaxy S8 Mini and it could hit the markets soon too.
According to the rumor, this Galaxy S8 Mini won't ship with the Snapdragon 835 that its American big brother has, nor the Exynos 8895 of its European counterpart. instead it will come with the Snapdragon 821 processor, which was launched by Qualcomm last Fall. The device will also have 4GB of RAM but its internal storage will be halved, at "only" 32GB of memory.
Most importantly, the main difference is that the Galaxy S8 Mini would have an Infinity screen of 5.3 inches. Like LG and its future Q6, the device will have the special screen ratio as seen on the Galaxy S8, which means that the physical size of the device will be closer to that of today's 5-inch devices. In terms of camera, this S8 Mini would retain the 12MP camera.
Rumored technical specs Galaxy S8 Mini
| | Samsung Galaxy S8 Mini |
| --- | --- |
| Operating system | Android 7.1 Nougat? |
| Display | AMOLED Infinity 5.3 inches |
| Processor | Snapdragon 831 |
| Graphics card | - |
| RAM | 4GB |
| Internal memory | 32GB |
| Battery | - |
| Camera | 12MP rear camera |
| Connectivity | - |
| Dimensions | - |
| Weight | - |
| SAR | - |
| Other features | - |
| Price | - |
Rumor or truth?
For the time being, it's difficult to answer this clearly. The original source of the rumor isn't necessarily well-known for its reliability and it did not indicate where its information came from. In addition, Samsung hasn't launched a mini version of its flagships in over 3 years. However, the market for compact smartphones still exists today, which is highlighted by the success of the iPhone SE. With the Infinity screen, this Galaxy S8 Mini could therefore offer a compact-sized device through which users can enjoy a comfortable screen size that is comparable to the Huawei P10 or Honor 9 for all activities.
Do you believe there'll be a Samsung Galaxy S8 Mini? Are you in favor of the return of compact smartphones? Share your thoughts in the comments section below!