How to return your Samsung Galaxy Note 7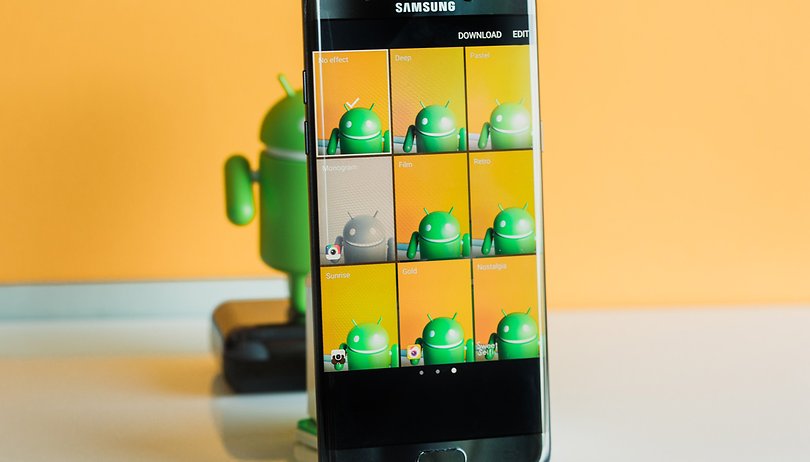 By now, you've heard the news that Samsung's latest flagship is dead and is being taken off the market by the smartphone giant. If you thought all it would take is a simple swap and you'd be good to go, we have some bad news for you. It's also worth pointing out that some of these fires and explosions have taken place when the phone wasn't plugged in charging, or indeed, wasn't being used at all. That's why the problem has such a huge potential for damage - it could literally happen at any time without warning. NEXTPITTV

How did we get here?
Not long after launch, Samsung's Galaxy Note 7 handsets started catching fire and exploding, putting owners at risk everywhere. In response, Samsung issued a global recall of the devices and put an exchange program in place.
That should have been the end of the issue, but Samsung's now investigating more reports of exploding handsets - except this time it's the new models, which ironically come with a black sticker on the box to show they're from the 'safe' batch.
At least five of the replacement devices have now caught fire, with one of those taking place as early as Tuesday last week and Samsung continuing to hand out the replacement handsets.
Now, Samsung's made the decision to halt production of the device temporarily while it investigates the new claims. Samsung says it's "temporarily adjusting the production schedule" but it would be hard to see it coming back from a second recall of the Note 7 if that happens.
In short, Samsung's problems with the Galaxy Note 7 aren't over, but if you're in the US and still have a Note 7, you should definitely read on.
Before that though, if you do have one, stop using it now and keep a very close eye on it. If you have a fireproof area in your house, even better. But that's probably not many of you.
What are my options?
How you return your Note 7 and the options available to you depend on where you bought your phone, but generally there are three choices available:
1) You can exchange your handset for a new one - but given the potential for problems and the chances that you might need to return the new one as well, you should brace for that eventuality.
2) You also have the option of swapping it for a Galaxy S7 or S7 Edge instead and collecting a refund for the difference in purchase price (plus accessories), if owed.
If you do decide to exchange your Note 7 for another 7 Series device, you'll also receive a $25 gift card, in-store credit or bill credit, depending on how you purchased your phone.
3) You can return it and get a refund for the full purchase price.
But you won't get the store credit, obviously.
Who's eligible for a refund or replacement?
Samsung's voluntary recall info page lists several deadlines that have now passed, but given the ongoing problems with the phone and replacement units, we're pretty sure anyone that's purchased a Note 7 would be eligible. If you enter your phone details here, you'll get a conclusive answer, or you can use the Samsung+ service on your phone. But you shouldn't, because you're not supposed to be using it, remember?
Your options on whether you can get a refund or replacement will vary according to how each individual carrier is handling the recall process, which in itself keeps changing as more replacement phones catch fire and Samsung's response evolves.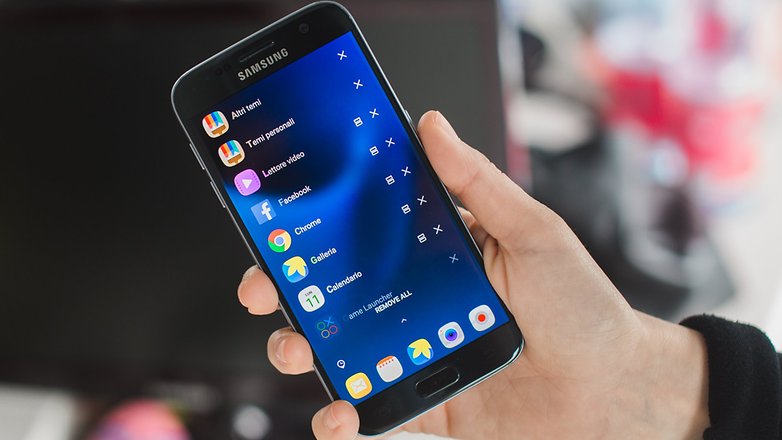 Who do I contact?
This one also depends where you bought your device. If it came from Samsung and you're in the US, you should call 1-844-365-6197.
Some carriers are now refusing to issue replacement Note 7 handsets until Samsung concludes its current investigation. Those networks have also stopped selling the original units too, obviously.
Verizon, AT&T and T-Mobile
These three networks have given up on the Note 7 for now. They're not selling them, and you can't get a replacement either. All you can do is exchange for a different device, or get a refund.
Contact numbers for each of the networks are below:
ATT - 1-800-331-0500
Verizon 1-800-922-0204
T-Mobile 1-844-275-9309
Sprint
Sprint, like many other networks, is still offering replacement units or the option to swap to a different device. You'll get the same $25 credit offer for staying loyal and taking another Samsung 7 series device.
Finding that information, however, could be a whole lot easier as the official announcement post keeps moving as information changes. This forum thread has become a running repository of return info, though not without confusion.
In short, you'll need to contact Sprint (this is a general number 1-888-211-4727) and either arrange a collection in-store once one becomes available or arrange one to be mailed out to your house, which could take a week or two judging from people that took that option.
We're awaiting confirmation from Sprint on any updated instructions.
US Cellular
Take a quick glance at US Cellular's website and you might think that it's business as usual for the Note 7, but you'd be mistaken. That said, the company could make its current position a lot clearer; nonetheless, we dug to the bottom of the situation so you didn't need to.
According to a customer service rep we spoke with, Note 7 handsets are no longer on sale and are no longer being offered as a replacement device.
"If you do have the device and you purchased it from one of our store locations, on our website or over the phone with our sales team, you can stop in at corporately owned store to return the device for a replacement of a different kind."
Alternatively, you could call US Cellular on 1-888-944-9400 to discuss your options.
Best Buy
At the time of writing, Best Buy's still offering a refund or replacement. If your local store doesn't have one in stock, you can pick up a loaner device until they become available again.
Alternatively, if you want to change to a different device, return your Note 7 along with its accessories and you'll get a new phone and refund for the price difference, if there is one. If you pick a Note 7, S7 or S7 Edge, you'll get $25 of bill credit. Or you could just return it for a full refund.
Returns and exchanges must be made in-store, but you can call Best Buy on 1-888-237-8289 for more information if you still have questions.
Amazon
Amazon left things a little ambiguous with its Note 7 advice sent out to owners in an email, as it didn't explicitly ask them to return the devices, but was issuing refunds.
At the time of writing, the Note 7 isn't currently for sale on Amazon in the US. We've contacted the company to ask for clarification on whether or not faulty units need to be returned.
OK, but what if I want to just keep it? It hasn't exploded yet, so it's probably fine, right?
Wrong.
Stop using it and return it. Sure, it's one of the best phones ever to go on sale, but it's also one of the more dangerous options. Keeping it and continuing to use it in something like a Gear VR strapped to your head is dedication to a smartphone that makes no sense.
Do you still trust the Samsung brand? Will the recall put you off buying another Samsung flagship? Let us know in the comments below!