US airlines no longer required to announce the Note 7 ban during pre-boarding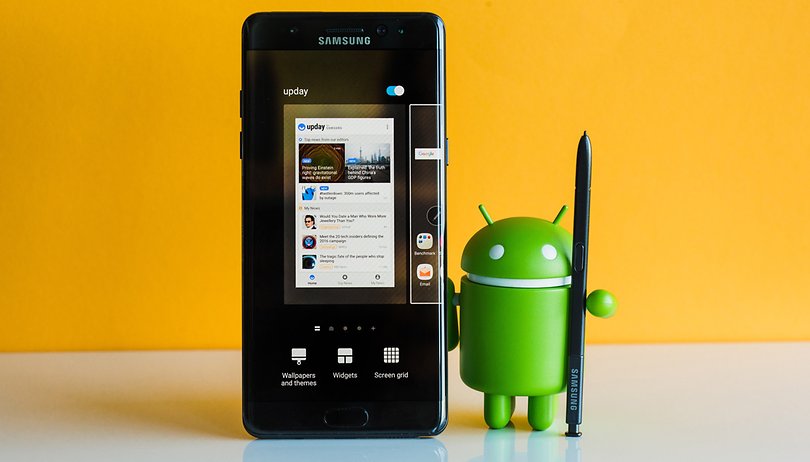 What can be described as the exact opposite of an effective marketing campaign for Samsung is now over. If you've flown in the Unites States recently, this pre-boarding overhead announcement will sound familiar: "Passengers are prohibited from flying with the Samsung Galaxy Note 7" But now, airlines are no longer required to make this announcement, and Samsung's marketing department can breathe a little easier.
The Samsung Galaxy Note 7 is still banned on passenger and cargo planes, it's just the announcement that's being lifted. The FAA (the U.S. Federal Aviation Administration) decided to ditch the requirement on the grounds that the public has been made sufficiently aware of the dangers of the device. This is probably thanks to Samsung's extensive recall efforts, which – as we reported before – have included pushing a software update that would brick devices in the US. But how well has this effort worked?
Effectiveness of the recall
According to Samsung, 96 percent of devices have been returned so far. In its statement, Samsung thanked the organizations involved in the US recall effort by saying, "We thank the Department of Transportation, airlines, airports, our partners and Note7 owners for their patience and support during this time." I'm sure our extensive coverage of the Note 7 debacle helped, so you're welcome, Samsung.
Samsung's brand
If holiday sales are any indication of Samsung's standing with mobile device buyers, it's not doing so hot. According to fresh data from the Yahoo-owned mobile analytics firm Flurry, the iPhone was the most popular device activated between December 19 and 25, by far. The iPhone accounted for 44 percent of all new smartphone activations, while Samsung smartphones only accounted for 21 percent. Other brands had just two to three percent each. Samsung's battery explosion disaster no doubt had an effect on the brand, and that is likely one cause of its sales not keeping pace with Apple's over the holidays.
Samsung has yet to reveal the results of its internal investigation, but we will update you as soon as it does.
Have you heard this announcement while flying before? How do you feel about Samsung after the debacle? Let us know what you're thinking in the comments.