Samsung Connect Tag hands-on: Never lose your keys again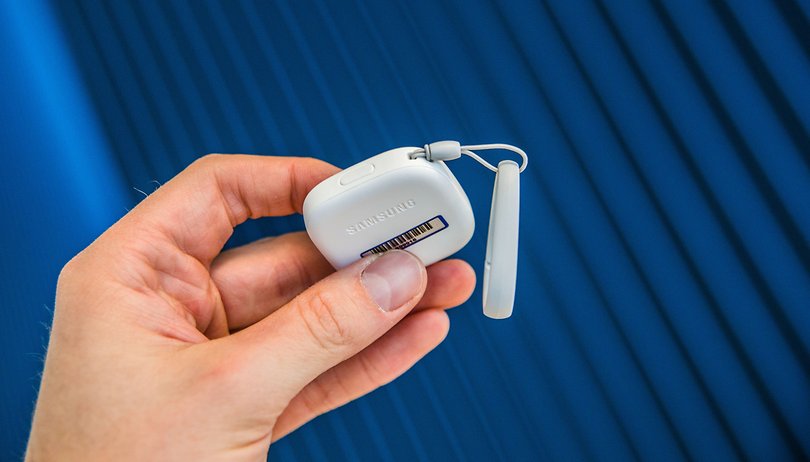 At its developer conference in San Francisco, Samsung presented a small device that uses narrowband network technology to help users keep track of pets, kids, keys and bags. The Samsung Connect Tag is the first IoT gadget to support the new Cat M1 and NB-IoT standards. We got our hands on the device and have the details for you here.
Once the 4.2 x 4.2 cm wide and 1.2 cm thick Samsung Connect Tag connects to your smartphone, you can find its location at any time using the app. Unlike other trackers, it can connect to the internet on its own, so it works over long distances. Well known trackers like Tile, on the other hand, require a Bluetooth connection to a nearby device to transmit location information.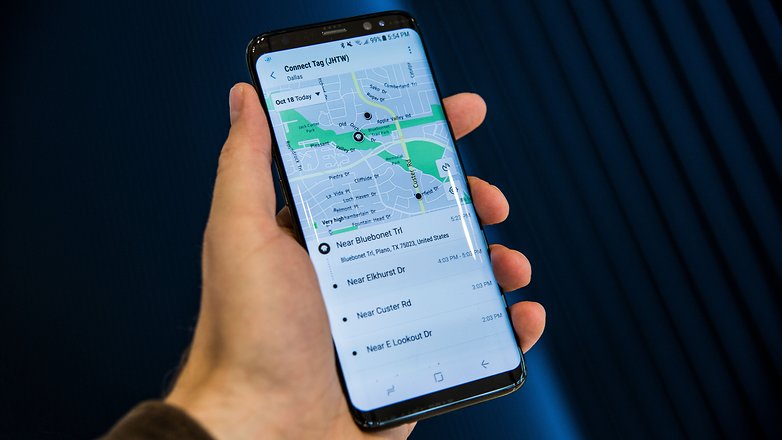 In addition, the app also offers features like geofencing. For example, an automatic notification can be sent if your dog escapes the back yard. Helicopter parents will be glad to know that you can also set it to send a notification when your child arrives at school and at regular intervals throughout the day.
Thanks to the integration with the Samsung SmartThings cloud, it is also possible to turn on the coffee machine automatically when you enter the kitchen in the morning. That example is possible thanks to WPS, the Wi-Fi positioning system, when GPS isn't available.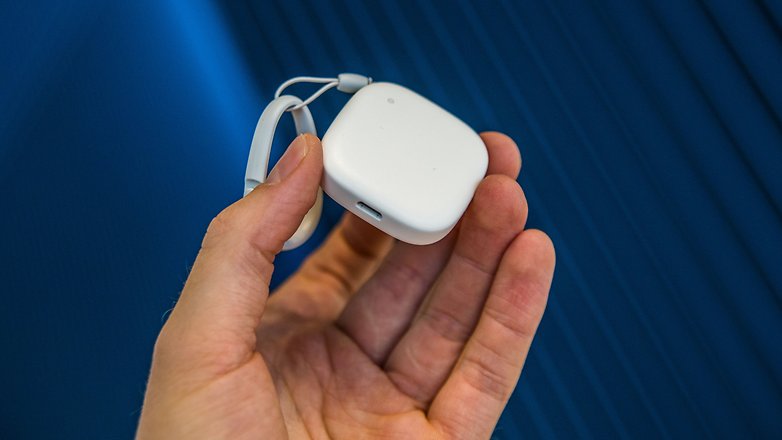 The real innovation is inside the Connect Tag, with the integrated LTE Cat M1 and NB-IoT network standards. The standards adopted by the 3GPP have been optimized to have the lowest possible energy consumption and will certainly be put into many IoT devices in the near future.
Unfortunately, the Connect Tag is lacking in the battery department, as it only lasts about seven days on a single charge. The GSMA says in a white paper that devices using NB-IoT, or narrowband network technologies, are capable of lasting up to ten years on a charge, but it doesn't list any specific ones.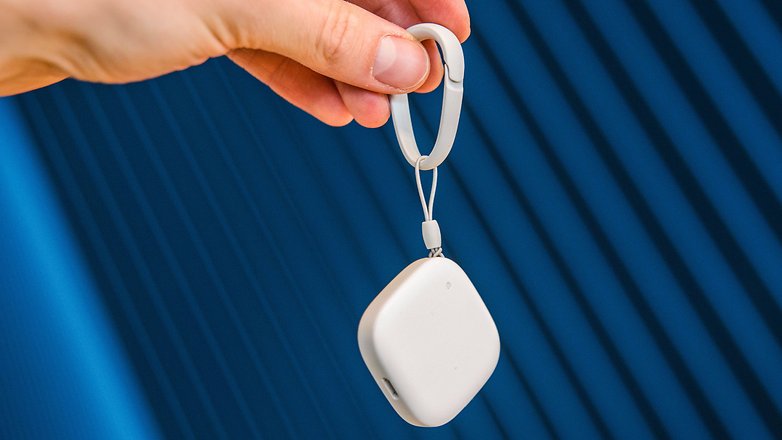 We had the opportunity to shoot a short hands-on video of the Samsung Connect Tag at the SDC in San Francisco. Check it out:
The Connect Tag will be launched first in South Korea, and the price is not yet final. In addition to the cost of the gadget itself, users will also have to pay for the relatively low data charges associated with using it each month.
Would you buy a Samsung Connect Tag? Is the connectivity worth the battery life trade-off? Let us know what you think in the comments.