Rumor Mill: HTC One Max, Note 3, Nexus 10 and more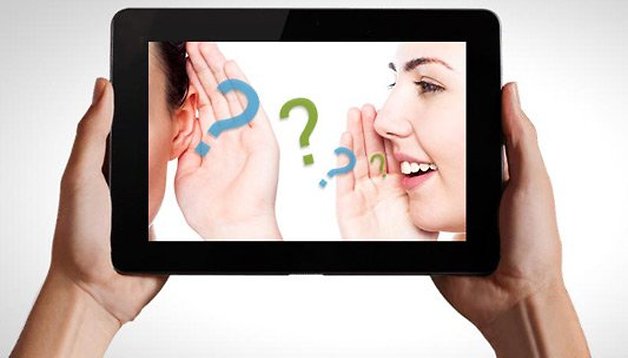 Over the weekend a few interesting snippets of information leaked: we saw a rogue press image of the upcoming HTC One Max, the considerable size of the Note 3 battery, conflicting information about the manufacturer of the next Nexus 10 and alleged benchmark results of the upcoming NVIDIA tablets.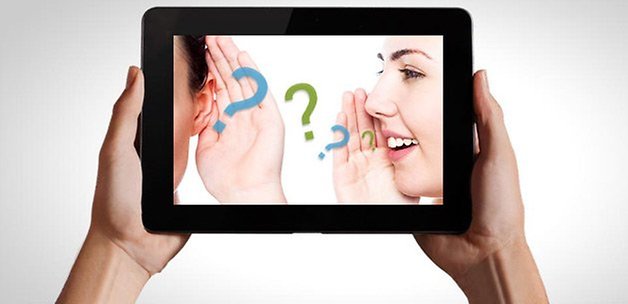 First press picture emerges: HTC One Max
Once again there is a picture of the HTC One Max, and once again we have to thank the leak hunter @evleaks for the snippet of it. But unlike last time, this time around it is a press image and it has been declared as "non-final".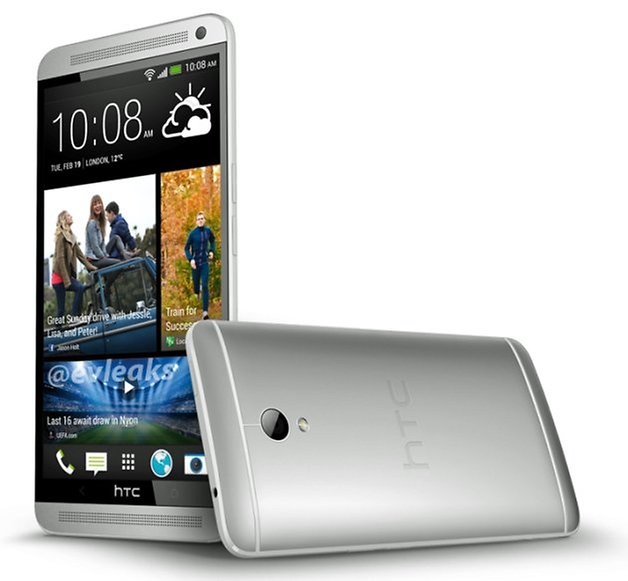 Our rating: Personally, I do not see what ''non-final'' is supposed to mean. Like the last pictures, the press render shows in principle an inflated HTC One Mini (note the polycarbonate frame, that in the case of the HTC One mini was supposedly only due to design constraints resulting from the small size of the device). If this is a fake, then it is a very good one - and totally unnecessary, because it brings nothing new to light. So it's safe to assume that we are actually looking at the final appearance of the HTC One Max here.
Galaxy Note 3: Thicker battery for the Samsung phablet?
We showed you the blurry, monster-battery photo leak last week, but now we can tell you it supposedly houses no less than 3,450 mAh, if you believe PhoneArena. That would be a good deal of battery, especially when compared with its predecessors and competitors. The Note 2 offers 3,100, the first Note only had 2,500 mAh. The Xperia Z Ultra comes with "only" 3,000 and the HTC One Max has a speculated 3,300 mAh battery. But for those of you who think that Samsung is setting new standards here, don't forget the Chinese, because they have already pressed a 4,050 mAh battery into the Huawei Ascend Mate. Incidentally, the Galaxy Note 3 should be delivered with Android 4.3, which is of course also worth mentioning.
Our assessment: the source here is again an anonymous tipster. While this is very common, and quite often correct, it's not enough to claim credibility as fact just yet. There is nothing about 3,500 milliamp hours that sounds unfeasible, as Huawei has proven, and if we look at the previous growth in Note battery capacities it seems quite likely. In fact, the jump from the Note 2 to the Note 3 would actually be significantly less than the change from the Note 1 to Note 2, but until we see anything confirming it, we'll just leave it as a rumor for now.
Nexus 10: Is it Asus or not?
Two different sources have issued conflicting answers to the question of whether Asus is building the next Samsung as the manufacturer of the new Nexus and have now delivered another alleged proof image to support their theory. This shipping slip is said to come from a dealer and lists the Nexus 10 with Asus as the manufacturer.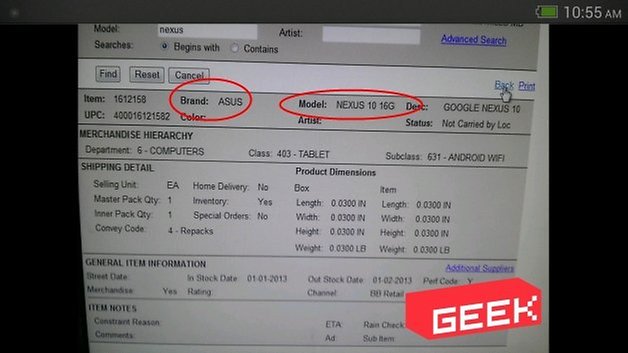 At the same time, pictures on the website VR-ZONE come to light, which allegedly constitute an Asus roadmap, ie a list of future devices. The Nexus 7 is clearly found there, but the 10 Nexus is conspicuous by its absence.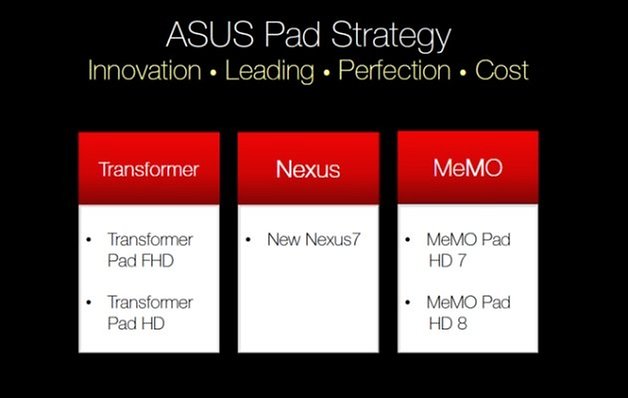 Our assessment: as I said in the last rumor mill, it is not unreasonable that Google would also opt for Asus for the Nexus 10. This partnership has previously proven to be successful. The image provided by Geek.com has little meaning by itself, but could reveal everything or it could just be a very simple fake. The same is also true for this supposed roadmap. I could put together those images in two minutes with Paint. One must say that none of these pictures are particularly convincing, so we'll stay right where we were before: the rumor that Asus will build the new Nexus 10 is basically plausible but not substantiated enough to go out with certainty.
Tegra Tab 7: Benchmark tests appeared
Having recently seen the first pictures of the seven-inch NVIDIA tablet leaked to the internet, TechKiddy has now released a screenshot of a benchmark test conducted in China with AnTuTu. As you can see from the screenshot, the test result is of a 1.8 GHz Tegra Tab 7 running with Android 4.2.2 and posting an as-expected 27,643 points.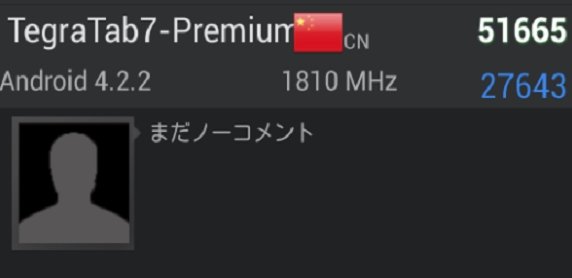 Our rating: as always, we must say upfront that benchmark tests are very controversial and testify in the worst case to exactly nothing. But that is not the issue here. The question is: is this test authentic or not? The Tegra Tab 7 should be produced by a Chinese manufacturer, and this test comes from China. But that is the only clue we have as to the authenticity of this benchmark. That's not much. So without any further proof to go on, this rumor will remain just that.