Toq Smart Watch: Qualcomm challenges the Galaxy Gear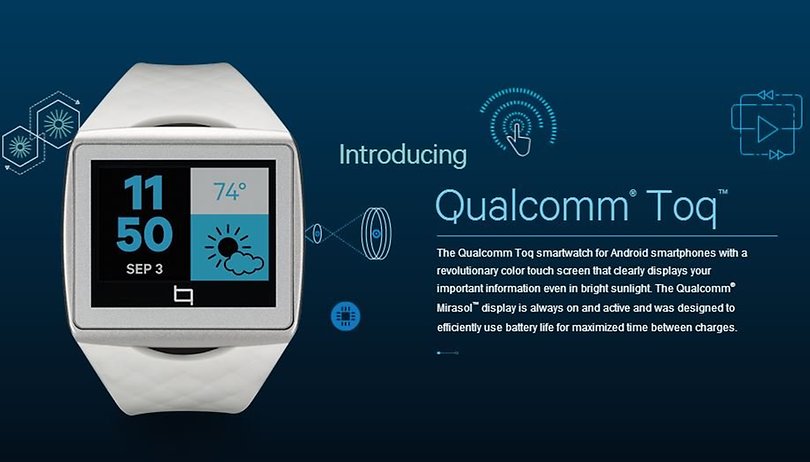 The only smartwatch the tech world is talking about these days is the Galaxy Gear. The announcement of another smartwatch has been almost completely lost in the hoopla over Samsung's wearable. The Qualcomm Toq has also just been revealed and at first glance it's a much better device than the Samsung, but will undoubtedly get a lot less attention, even though the processing giant has made some crucial choices correctly that Samsung by comparison has completely messed up.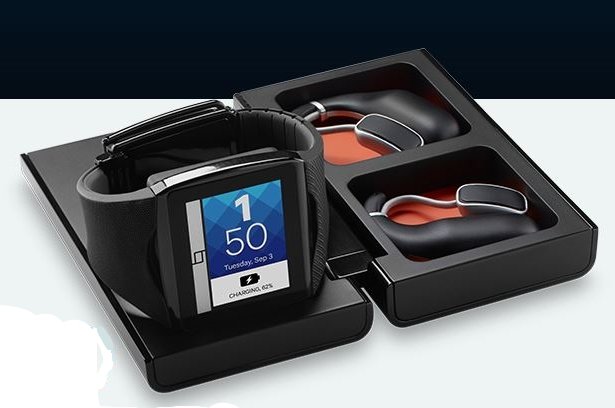 Qualcomm is known primarily as the manufacturer of the processors working in most of today's smartphones, especially the high-end devices. But the company is obviously capable of doing more than just powering other people's devices and now wants to prove it with their own smartwatch debut.
What makes Toq special? First and foremost, it is a slightly different display technology that Qualcomm itself has developed and called Mirasol. Mirasol allows a significantly better readability in sunlight and above all offers much better battery life. According to Engadget, who have already been extensively testing the device, the Toq survives three to five days on a single charge, depending on use.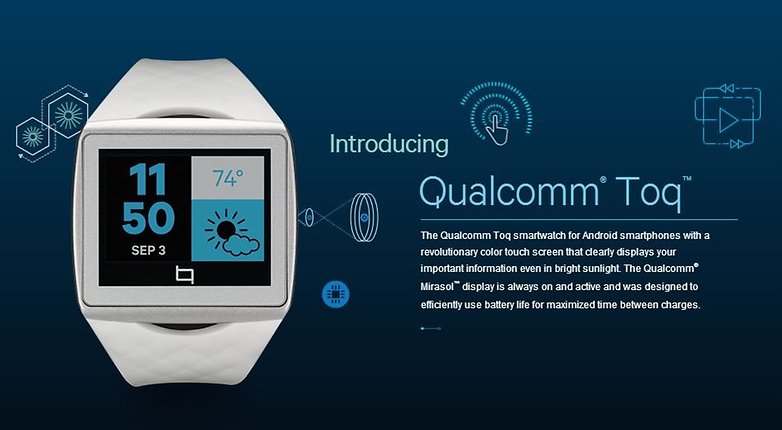 Herein alone we can see already a mile of difference when compared to the Galaxy Gear that is only capable of about ten hours without charge (according to some reports). Samsung says it's good for a a day's usage, so we'd guess it's probably somewhere in the middle. The question is: what do I want from my smartwatch? Must it have all the characteristics that distinguish my phone already, so it is almost a kind of substitute? Or I do want more of a supplementary effect from it, in which case I would then expect it to at least keep up with my phone, last just as long as my handset (or longer) and not be as expensive as a whole other smartphone.
Qualcomm obviously sees their watch as more of the latter as evidenced by their device's functionality which requires synchronization with a smartphone so the watch is like a mini version of the larger device in your pocket. The operating system is not Android itself, but an in-house system instead. However, it requires Android (4.0.3 or later) on your smartphone in order to function. An iOS version is still being worked on.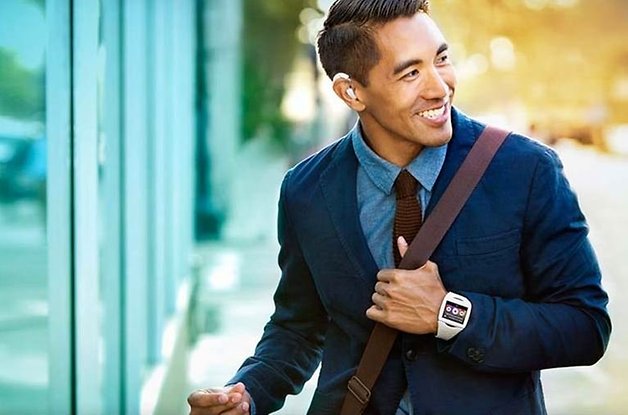 There are no inputs on the watch, because Toq communicates exclusively wirelessly, so the only connection is via Wi-Fi or Bluetooth. The charging also works that way. You need simply set the device on their supplied carrying case: the rest happens automatically via induction charging. No clunky charging cage like the Galaxy Gear. We unfortunately know nothing more about the technical data at the moment.
Toq will be available in black or white, and the watch can be ordered from mid-October on the Qualcomm site for the equivalent of about 300USD, according to CNET. Qualcomm's aim is clearly not with the mass market, as Rob Chandhok, President of Qualcomm Internet Services division confirmed when he said the device will be ''limited edition.'' This is why tens of thousands, not millions of units are being produced. The major purpose behind the introduction of the watch is obviously to encourage the spread of its display technology to other manufacturers, not so much the mass production of a new gadget with which to directly compete. But even as a messenger the Toq makes a pretty decent rival.
What do you think of the Toq ?