Pre-order Galaxy Note Pro 12.2 and Tab Pro series now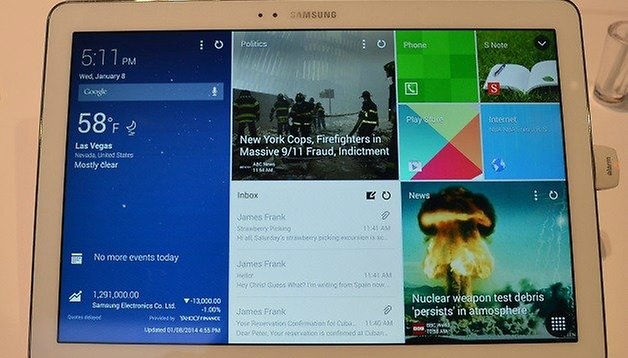 There's finally a release date and price tagged to the Galaxy Note Pro 12.2 and Tab Pro series which are now up for pre-order from Samsung, Best Buy, Walmart, Amazon and more. They'll be available as of February 13th but high prices might keep you from actually forking over the dough for the Full HD display-packing tablets with massive battery power and in the case of the Note Pro, a whole 64GB of internal storage. NEXTPITTV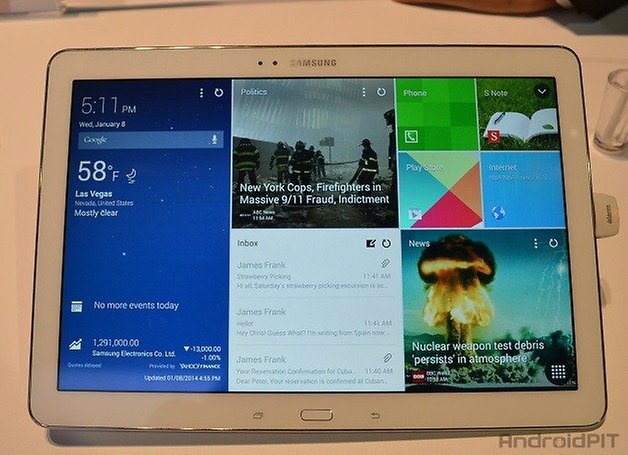 The Galaxy Note Pro 12.2 will cost 850 USD (64GB) when it finally hits stores in the US, which isn't cheap. The 32GB version will go for 100 USD less. We did a Android 4.4 KitKat already on board. But for $850? In the UK, it has already gone on sale for 649 pounds, which is actually more than the US price.
Samsung is asking for 649.99 USD (32GB) for the Tab Pro 12.1, 499.99 USD for the 10.1-incher and finally 399.99 USD for the smallest 8.4-inch tablet.
Would you get a new Samsung tablet even with the crazy amount of power and juice they all hold? If you are looking for a good Samsung tablet, the Note 10.1 2014 Edition costs 300 USD less than the Note Pro 12.2.