New Google Glance live widget coming your way!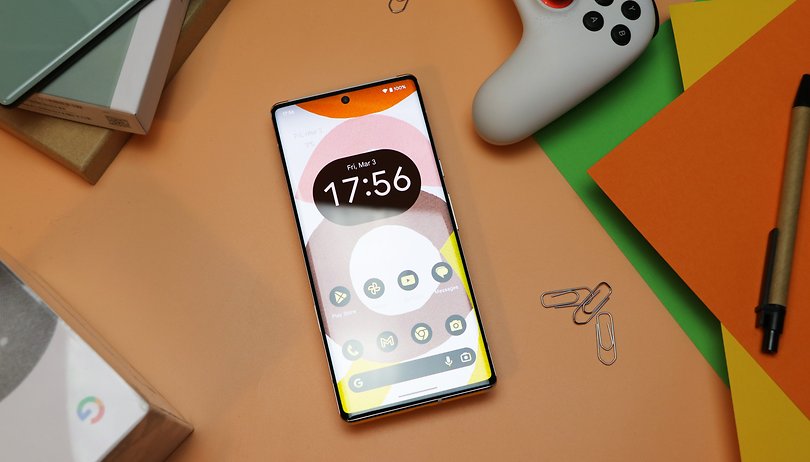 The "Assistant at a Glance", better known as Google Live Display, is slated for a makeover with the unveiling of the Google Pixel 8 and Pixel 8 Pro. Initial screenshots have already revealed the first new features and look of the live widget. Material Design sends its regards!
Google Glance: New look and new functions for the live widget
The Mountain View company has not communicated the exact date when we will receive the new functions and optics of Google Glance, also more commonly known as "live display" to most people. Some say it will arrive baked-in with Android 14, while others claim that you will be able to see it in the Google Pixel 8 and Pixel 8 Pro first. While Android 14 is expected to be released in Q3 2023, the next Pixel generation will most probably be unveiled some time closer this fall (October).
The familiar Live widget will then offer users far more options for the individual display. System colors for the background can be accessed, and its transparency level can be adjusted. The layout itself also seems to have changed. 9to5Google reported that calendar appointments and Google Tasks can also be displayed after the Google Glance update.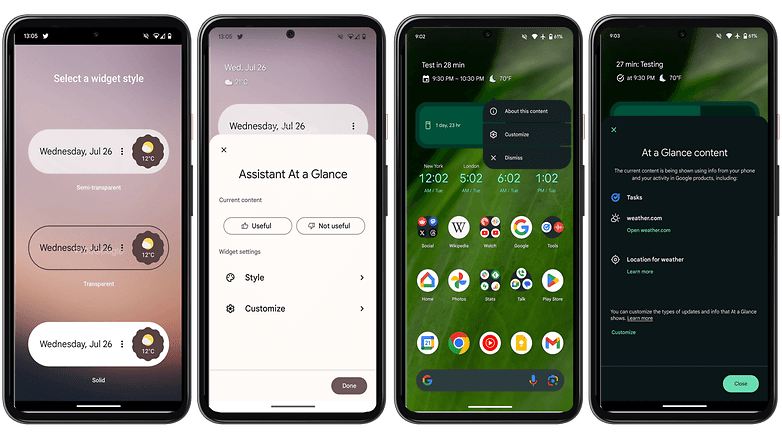 However, there seems to be even more functions in the pipeline. For instance, a long press on the widget and the associated function should reveal the source of the information. How does that work? Long press the weather widget, and it will reveal that its data hails from Wetter.com. For a calendar event, the linked Google account should be visible, based on where the entry originated from.
Another new feature is the option to edit the associated function directly, which had to be performed via the settings previously. Last but not least, the "Google Glance" widget for the lock screen has changed. According to what we know, it displays all content next to each other in only one line, which I think might look out of place for languages apart from English.
What do you think of the new Google Glance in the Pixel launcher? Would you like to use it even if you don't own a Pixel phone? You are welcome to share your opinion with us in the comments.