Microsoft Uses "Google Compete" Team To Keep Consumers Off Google Apps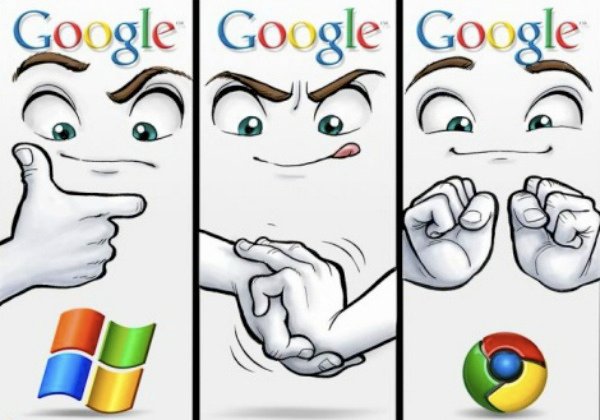 NEXTPITTV
It's no secret that Microsoft views Google as THE competitor when it comes to mobile devices, and they have never hesitated to make that known. But Microsoft has also always been quick to publicly dismiss Google as a threat when it comes to its well-known office suite, leading many to believe that Microsoft feels its core products don't have any viable competitor. But that's apparently not the case, as Microsoft has reportedly formed the "Google Compete" team, whose sole purpose is to keep comumers from buying Google Apps.
No matter how you look at it, Microsoft definetely seems to be feeling the squeeze that Google Apps are creating, which can be seen by price cuts, commissions to resellers, and its overall sales strategy for Office 365. Microsoft is now expected to launch the next generation of Microsoft Office today, which is currently its single biggest cash cow (it currently brings more revenue than sales of Windows), and are focusing more on buisnesses that have switched from Office to corporate versions of Google Apps.
In an effort to stop Google's progress, the "Google Compete" team was created, who's biggest goal is to stop customers from going Google. Clients and companies who have switched from Office to Google have received calls personally from the compete team, which seems to have been put together in late 2011.
Office 365 is quoted at being 50% more expensive than Google Apps, with many feeling that Google Apps are also "cooler" than Office. Dominion Enterprises, for example, was paying a reported 2 million dollars per year for Microsoft products, but now only pay 200,000 per year with Google Apps. That's one hell of a difference.
Microsoft currently denies that Google is the reason for the companies recent moves, and although Google doesn't seem to be doing significant damage to Microsoft Office (currently has 90% market share for business productivity software), Google is improving in this sector, and currently wins one third to half of new corporate customers that purchase web based software.
Gartner analyst Tom Austin summed it up nicely when he stated:
"All of a sudden this looks really serious. By all accounts, [Microsoft] should be burying Google, and they're not."
Microsoft attempted to counter in March of this year by offering up to 20% price discounts to big companies and universities.
Microsoft currently makes more money of off Android than they do from their own mobile OS, which is pretty unbelievable when you think about it. It's nice to see Google getting back a slice of the pie by cutting into Microsofts biggest money maker.
Picture credits: http://dashes.com