Meizu Pro 7/Plus: the rear display should delight users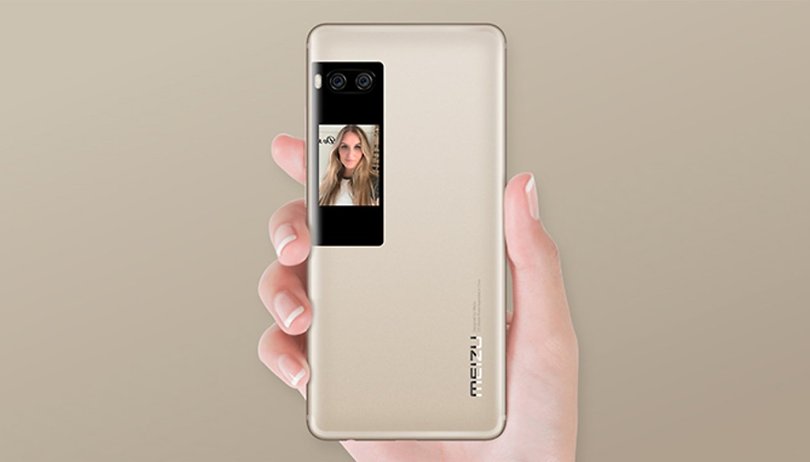 Meizu just revealed two new smartphones. The Pro 7 and the Pro 7 Plus have a small additional display under the main camera on the back side of the devices. In this article, we'll tell you what else these devices have to offer, and in which countries they'll be released.
It is no longer so easy to stand out from the crowd of touch-screen rectangles in the completely saturated smartphone market. The Meizu Pro 7 manages it anyway thanks to a second, rear display. It serves as a viewfinder for selfies taken with the better main camera. And, it not only serves as a standby info display, it's even a touch screen.
Meizu will initially offer the devices to its core markets of China, India, Russia, Italy and Spain. The prices in China amount to around $430 and $530, where it will go on sale on August 5. Of course, if you want to import it to the US, the costs will be higher due to shipping and taxes.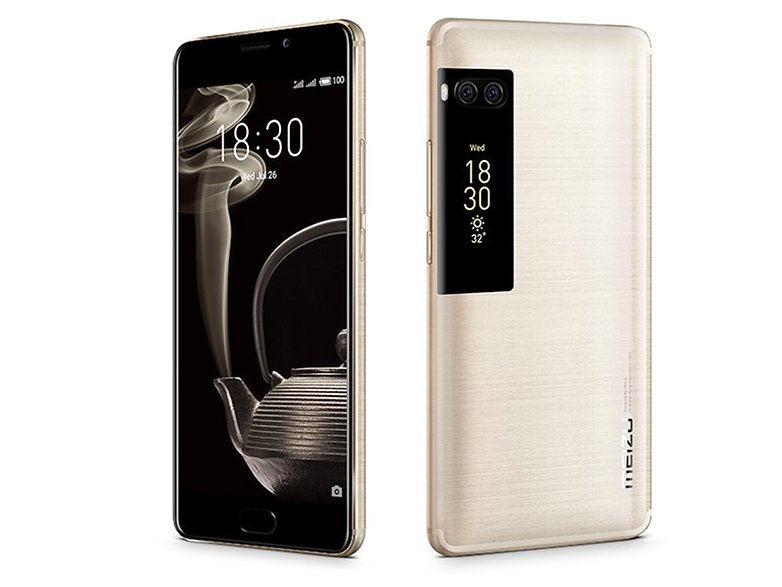 A look at the technical specs reveals that, in addition to the difference in size from 5.2 to 5.7 inches, there is also a difference in the technical components between Meizu Pro 7 and Pro 7 Plus. In the smaller device, you'll find the Helio P25 from MediaTek - a version of the mid-range Helio P20 processor which is focused on dual cameras. In the larger device, you'll find the Helio X30, but we don't have any data on performance yet.
Meizu Pro 7 vs. Meizu Pro 7 Plus technical specifications
Meizu Pro 7
Meizu Pro 7 Plus
Dimensions:
147.6 x 70.7 x 7.3 mm
157.3 x 77.2 x 7.3 mm
Weight:
163 g
170 g
Battery size:
3000 mAh
3500 mAh
Screen size:
5.2 in
5.7 in
Display technology:
LCD
LCD
Screen:
1920 x 1080 pixels (424 ppi)
2560 x 1440 pixels (0 ppi)
Front camera:
16 megapixels
16 megapixels
Rear camera:
12 megapixels
12 megapixels
Flashlight:
Dual-LED
Dual-LED
Android version:
7.0 - Nougat
7.0 - Nougat
RAM:
4 GB
6 GB
Internal storage:
64 GB
128 GB
64 GB
128 GB
Removable storage:
microSD
microSD
Number of cores:
8
10
Max. clock speed:
1.6 GHz
2.6 GHz
Connectivity:
HSPA, LTE, NFC, Dual-SIM , Bluetooth 4.2
HSPA, LTE, NFC, Dual-SIM , Bluetooth 4.2
There's a headphone jack which is even garnished with a Meizu's own hi-fi chip. Another special feature is the proprietary mCharge quick charging standard, which should recharge the empty battery, at least enough to get you through the day, in just minutes.
We'll have to do a full review to see if these smartphones live up to their promise. When and if these will come to the US, UK or other markets remains to be seen.
Have you ever tried Meizu devices? Or, are you apprehensive about importing devices? Let us know in the comments!