An Open Letter To Apple: Please... Just Stop It Already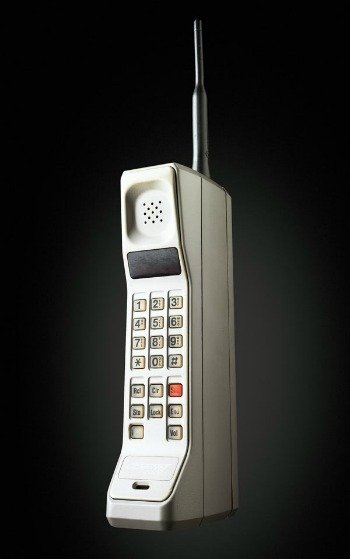 (picture from Howtogetreal)
Dear Apple,
My name is Eric. I work at a company called AndroidPIT, which is the biggest Android community site in Europe. I spend a lot of time writing about new Android products, as well as new Apple products, and pretty much anything big going on in the mobile world. But recently, I've had to report on a string of cases revolving around patents, who your suing, who's countersuing you, and so on. To be honest, it's quite frankly really starting to get old, and I honestly don't know anymore if anyone actually knows what they are suing each other for.
I have lived in Berlin Germany for around 10 years, and I just actually reported on a rather big piece of news. That piece was about your flagship products, the iPhone and the iPad getting banned in Germany, which was handed down by a German court today. Interestingly enough, not too long ago, it was us writing about how the Samsung Galaxy Tab 10.1 was banned in German court due to a suit that you won against Samsung. While I prefer Android devices over yours, I have had nothing but respsect for what you do and for your amazing products. Those amazing products, however, are now an illegal product in Germany, the same way that Samsung Galaxy Tab is (which I'm actually a proud owner of). So we have your great product, and Samsungs, products that both companies have put time, effort, money, and marketing into that can now no longer be bought as they should. Silly isn't it?
Where is all this going? Will it ever stop? You see the picture at the top of this article? If these patent wars continue, this will be the only mobile phone anyones allowed to ever purchase, and I for one don't want that to happen, which is exactly why I'm writing you this letter.
Sure, you have the legal right to sue whoever you want. Sure you can say that Android was stolen, and you can use everything in your power to try to destroy it f you want. After all, that's your legal right. But you shouldn't expect not to get bitten when your yourselves are biting so hard. Today you learned that lesson. Today you learned that you are not the only ones who can sue manufacturers and get their devices banned. Today you learned that it can happen to you.
I don't want Android destroyed, and I don't want Apple destroyed either. You both deliver operating systems that allow users to do different things, and I believe that there is room for both of you to co-exist. You both deliver something more important than that as well, and that's choice. Maybe you have forgotten how important choice is to consumers. But sadly, due to your actions and a war that you refused to stop, the CHOICE of having an iPhone or iPad in Germany is at this moment, no longer a choice the way it was 24 hours ago. How many more countries will it have to get banned in before you realize that this is getting out of hand? Don't you see that the more you sue others, the more you'll get sued? Maybe you thought you could always win? NOBODY can always win, and Motorola and Google showed you that today.
I don't want this to be a hate letter. I sincerely would like to ask you, to just stop already. If somebody tick for tack copies your device, then do what you need to do. But don't stifle innovation. Don't limit consumer choices. Defend your property, but don't try to monopolize it. The last thing I want is that in 2 years when my cell phone rings, that I have to pull the picture above out of my pocket.
Sincerely,
Eric