ThinkPad Tablet Torture Test– Is Durability The Next Big Thing?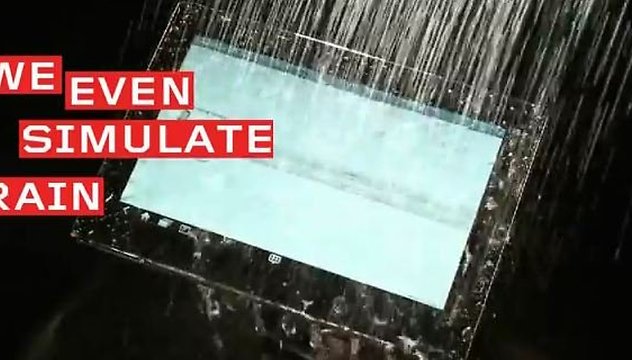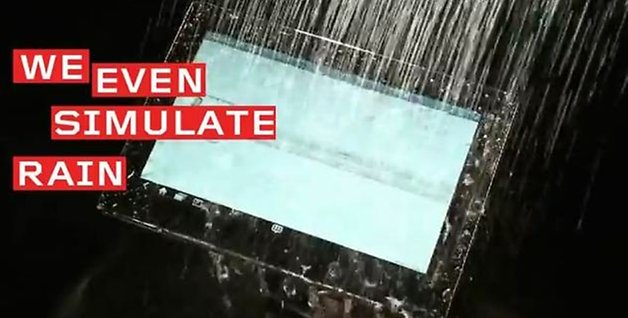 NEXTPITTV
Lenovo has long been a company synonymous with no-nonsense high-qualtiy electronics aimed at both the business and education communities. Their boxy Thinkpad laptops have been on of their biggest sellers since they acquired the brand from IBM and their functional focus is bleeding over into their latest generation of business focused tablets. Lenovo's latest ad push shows their ThinkPad tablets being put through every tablet owner's nightmare; the electronic sadists at Lenovo's quality control labs throw every thing they can at the new Android tablets. Want to see if Lenovo's latest can withstand dust, dropping, rain and even a shot put? Check the video out after the jump.
Of course, this latest video from ThinkPad maker Lenovo is an ad so they're probably not going to show any units failing under their stress tests, but the video is still impressive. And interesting... Of course, with Gorilla Glass and supposedly scratch proof screen, hardware manufactures have long been placing a focus on building durable Android devices, but recently it seems that their fleeting interest has become an obsession.
It started back in November with the release of the Motorola RAZR. Complete with a Kevlar backing, water resistant nano-coating and stainless steel core, the RAZR painted the picture of a 'nigh unbreakable Android phone. While many criticised the device for it's ascetics (or lack there of) one thing you couldn't say about the RAZR is that suffered from low quality construction. And personally that almost was enough to get me to buy one of the Motorola handsets.
And Motorola wasn't alone with their obsession with durable Android device. This years CES saw a glut of new tablet PCs and Smartphones; From Pantech to Toshiba to Fujitsu, Android manufactures were lining up to let visitors abuse their tablets and show off their latest water proofing technologies.
Given the high cost of modern electronics and the almost intimate connection many consumers have with their Android devices, it's not surprising that there would be a market for extra sturdy smartphones and tablets that can take what life can throw at them. The question is, is durability a big enough selling point to attract more then a niche audience? The Android community has traditionally been obsessed with the superlative: the biggest display, best pixel density, most cores, fastest processors– these have traditionally been the selling points that attracted the most consumers. But as smartphones and tablet PCs transition from a luxury plaything to an integral part of our personal and professional lives, I think the Android community is going to see functional tablet like the new Lenovo ThinkPad Tablet gaining a more established place in the pantheon of popular Android devices.
What do you think? Is durability a major factor for you when you think about picking up your next Android device? Would you take a hit in processor power or RAM for a water proof tablet? Let us know in the comments below or in the forum!
Related Lenovo News:
Ice Cream Sandwich On Lenovo's New 55 Inch TV
[60 Second Video Review] Lenovo's New Thinkpad
[Review] Lenovo IdeaPad K1 - A New Business Tablet