Jelly Bean has trumped Gingerbread. Time for Key Lime Pie?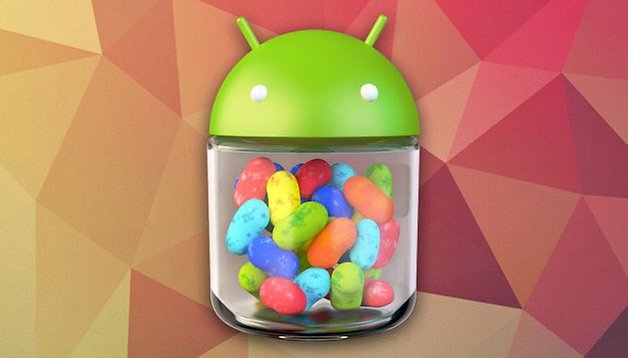 Every now and then Google publishes some statistics on the usage of Android. Most notably, what version of the operating system its users are running. The most recent data was collected over a 14 day period and Google has released the information!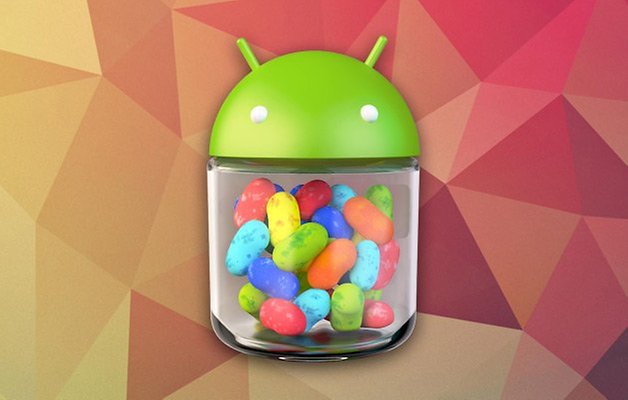 For the first time Android "Jelly Bean", meaning versions 4.1 and 4.2, is accounting for a total of 37.9 percent of the distribution. This is the first time that Jelly Bean has surpassed the much older version of Gingerbread, or Android 2.3. However, despite being two years old now, Gingerbread still takes second place on the podium with 34.1 percent of the distribution. Coming in at a close third is Android 4.0, or Ice Cream Sandwich, with a stake of 23.3 percent. Check out the rest of the distributions in the graph below.
The distributions of Android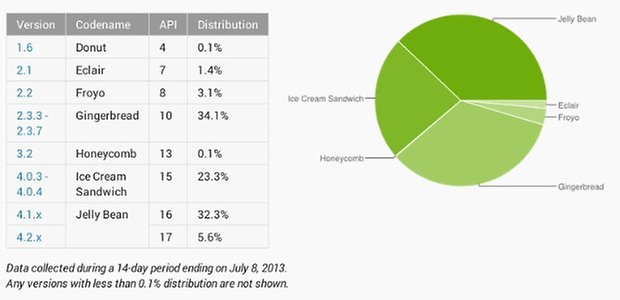 I'm just a little staggered by the percentage of users still using Gingerbread on their devices. Makes you wonder if this is due to hardware constraints or just lack of support by carriers and manufacturers when it comes to rolloing out updates to new versions?
Well, what version are you currently running on your device?