Why you should be more excited for the P20 than the S9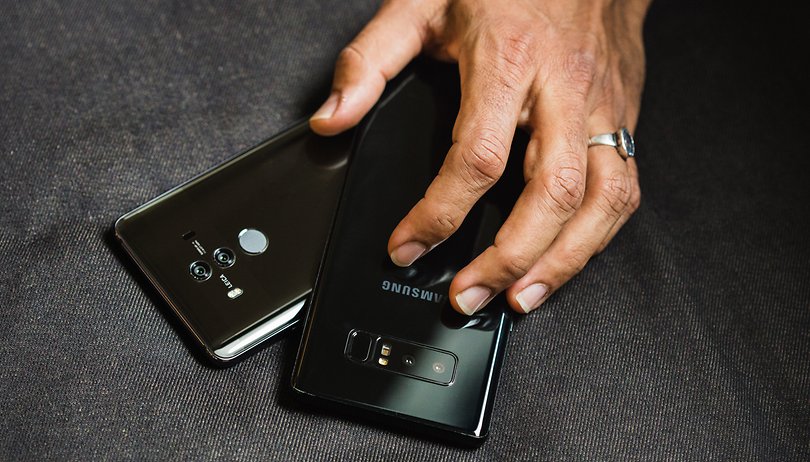 Samsung and Huawei are ready to bring out the big guns. Samsung will take the stage on February 26 in Barcelona and Huawei will unveil its new flagships one month later, on March 27, in Paris. They are the devices that are currently raising the most passion in the Android universe despite the differences between them, and personally I believe that the innovations of the P20 will take us further in technology than those of the S9, which seems a little bit stagnant.
Artificial Intelligence vs. Bixby
Yes, it's always fun to laugh at Bixby's expense. Honestly, I don't think the Bixby assistant is as useful as Huawei's neural calculus applications for processing your photos. On the other hand, Samsung's determination to establish another voice assistant in the face of such strong opposition is both arrogant and oddly brave. It's hard not to admire such a demonstration of courage. After all, Google Assistant is in more languages and works better.
But Huawei has been able to take advantage of its efforts in artificial intelligence and apply them to a section that all users are very interested in, photography.
But Huawei's possibilities of artificial intelligence and machine learning do not end here. The Kirin 970 has an NPU module that Huawei already uses for three functions, there is a fourth on the way and an endless number of possibilities to discover. We have already seen what this processor is capable of in the Mate 10 when it comes to camera settings, energy saving and translation. Then there's also noise reduction in calls and other miscellaneous tasks that can benefit from the NPU.
Three cameras vs. variable aperture
In this case the balance is somewhat more even, at least at first glance. Both functions are new because no smartphone has ever included them.
Samsung is going to equip its new flagships (according to rumors, anyway) with a camera that will be able to switch between two apertures. In this way we can choose an aperture of f/1.5 for situations with low ambient light or f/2.4 for bright environments. A good solution to improve the entry of light in an area that had been stagnant since the beginning of mobile phones. Below you can see how this new technology is supposed to work.
For its part, Huawei looks like it will incorporate a third lens in some of the new P20 models. There are rumors about its possible use in 360º videos, and this means that the P20 will be able to convey a sense of depth better than any device on the market.
I imagine you have already noticed that Huawei intends to give a new dimension to augmented reality with its devices. I find it more exciting to discover what lies behind the third camera.
And now comes your very first look at the #Huawei P11/P20 Plus/Pro (name TBC) and its unique rear camera setup! As usual, 360° video + dimensions, on behalf of @tigermobiles... https://t.co/lEJrA4Esd0 pic.twitter.com/9HHsf7jCBS

— Steve H. (@OnLeaks) February 9, 2018
A phablet-style battery
The latest news we have about the Huawei P20 really thrills the vast majority of users. The P20 Plus will be a smartphone with a 4000 mAh battery! As can be seen in the Mate 10, this means an autonomy that can exceed 24 hours with moderate use or more than 6 hours of screen time for an intensive day.
It is certainly a good improvement after the trend of decreasing battery capacity. The P10 successor suffered a good decline in battery life compared to the P9, but it seems that the P20 will return to the right path.
The Samsung Galaxy S9 and S9+ will repeat with the same batteries as the S8 and S8+, i. e. 3000 mAh and 3500 mAh, respectively. Apparently its new Exynos processors are even more powerful, but it remains to be seen if they will be able to better manage existing resources.
Is there a third option that you're holding out for? Let us know in the comments!