Android Nougat finally lends its reputation to the Honor 8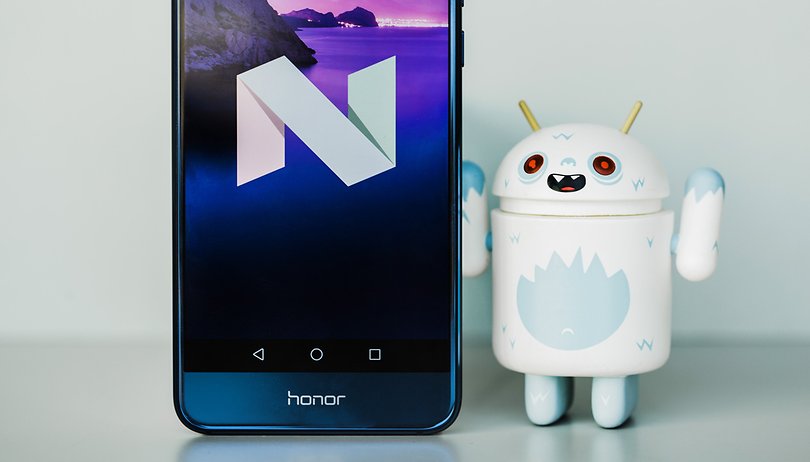 The Honor 8 is the latest flagship by the young Chinese manufacturer. Several weeks ago, some users had the opportunity to test the update for Android 7.0 Nougat and EMUI 5.0, the new version of its user interface. We had the opportunity to take part in this test group and now we are bringing you our first impressions.
EMUI is now more like Android stock than iOS
The biggest new feature: the famous application drawer
Until today, Emotion UI, EMUI for short, had always been considered by many users as an interface that was too similar to iOS. Their similarities in icon shapes and controls were obvious. However, it is the absence of the applications drawer – one of the main characteristics of Android stock – that was particularly annoying.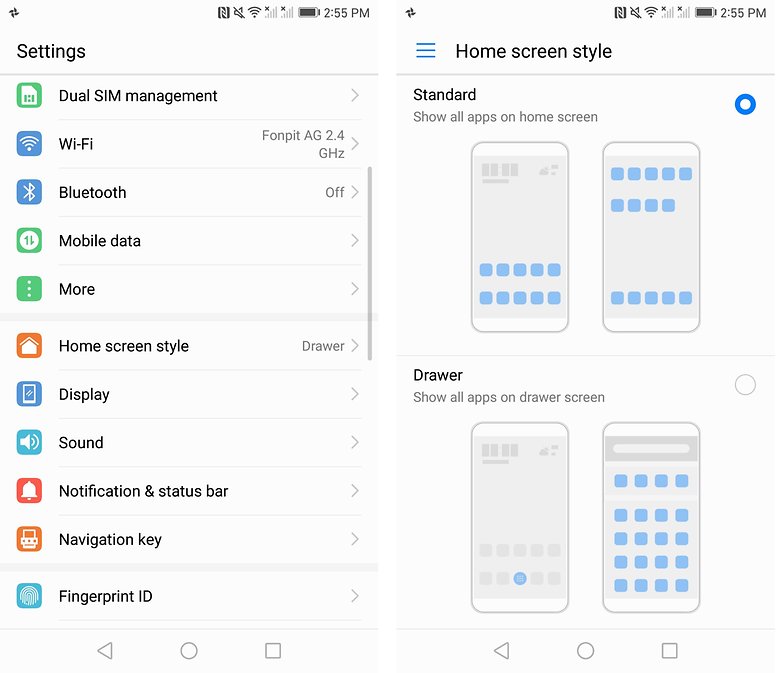 Fortunately, it seems that Huawei (and consequently, Honor) listened to its users. Just like the Mate 9, EMUI was given a facelift and now has an application drawer. You can choose this option in the phone settings. Personally, it's encouraging to see that Honor had a change of heart. The application drawer is a positive change as it allows you to unpin your least used applications.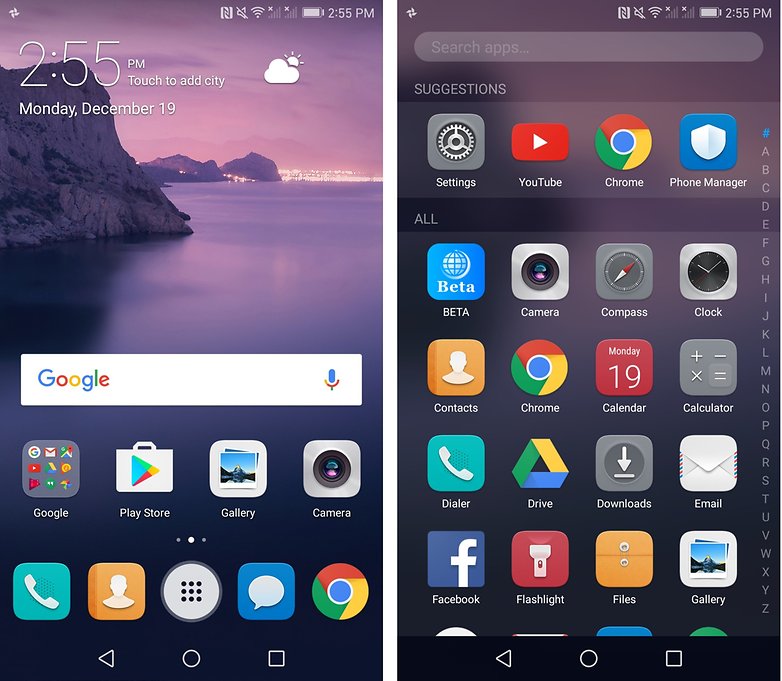 A new multitasking feature
With Marshmallow, Honor 8's multitasking mode was like iOS. The applications were displayed horizontally. Now, just like stock Android, the multitasking mode displays applications vertically. This itself isn't revolutionary but it confirms the brand's willingness to now completely assume the Android system. Android users that are flocking towards the Honor 8 won't have to break old habits to use the device.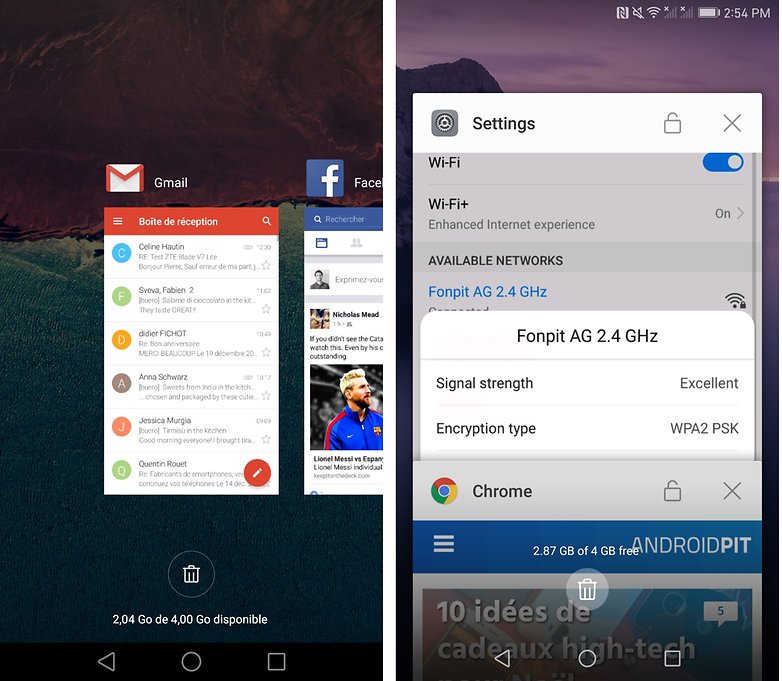 Furthermore, EMUI 5.0 had the bright idea of integrating a new function for multitasking management which is very practical for daily use. Honor implemented a return function thanks to a double push of the square button on the back of the device. A new way of quickly switching between two applications.
Notification design
Generally, this aspect of EMUI has changed considerably to make it more like the Google Pixel. Of course, there are still efforts to be made, especially for the setting menus that haven't changed, but EMUI wins for simplicity. As proof, the design of notifications in the status bar had a makeover. All notifications are organized and sorted by application. It's better for readability. What's even better is that it's now also possible to reply to messages from the lock screen.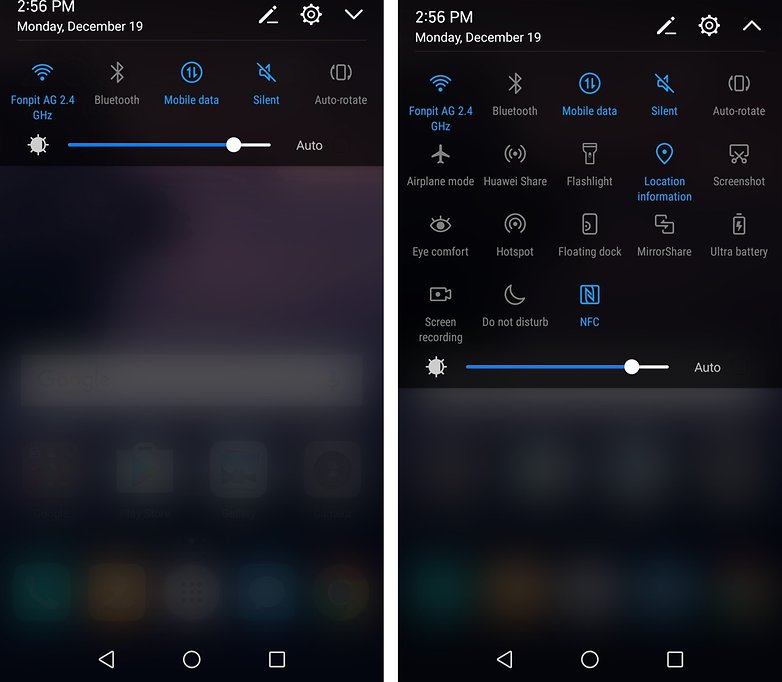 Finally, any problems with notifications have been solved by Honor 8 running Nougat. Services running in the background can only be closed with your permission. It's a complete change that many users will appreciate, I know I do.
Notable new Nougat functions
Multi-window mode
Of course, there are also new functions in Android Nougat's update. We have a multi-window mode. This option allows you to display several applications on the same screen.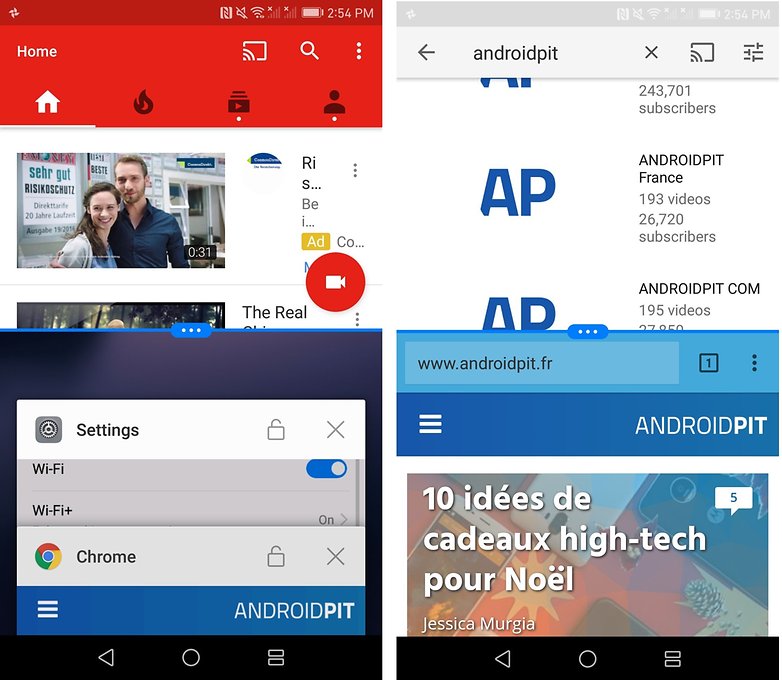 On a smartphone the size of the Honor 8 (5.2 inches), it's not really useful but integrating this function was a good idea. It's easy to use on the Honor 8. All you have to do is hold in the multitask button to activate it. The only time that I use this feature is when I'm watching a YouTube video and want to look at my emails or messaging apps.
Twin applications (WhatsApp, Facebook…)
Already present on the Mate 9, the twin application function is also available on Honor 8 with Nougat. This feature allows you to be connected to two different accounts for the same app at the same time (WhatsApp and Facebook, for example) This is useful for many users that use two SIM cards for their phones.
The Honor 8 with Nougat could attract even more Android stock amateurs
Almost no bugs for a beta
I must admit that I was pleasantly surprised during my test. I hadn't observed any problems with stability or performance. In daily usage, it was always nice to use and I didn't have any problems playing games.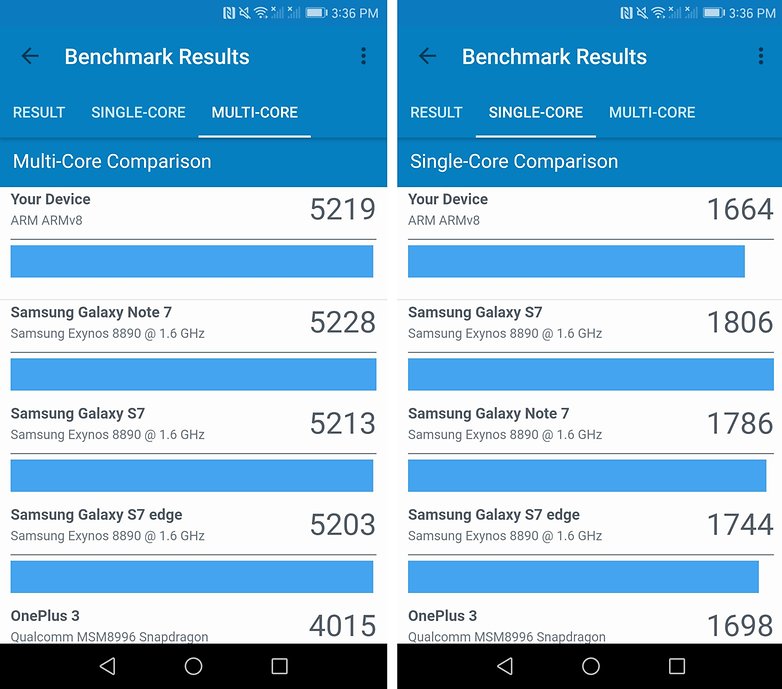 As for battery life, I didn't notice any great changes. I didn't see any decrease or any increase. Without a doubt, improvements and new functions are still to come as the update is still in beta.
Conclusion
Without making any revolutionary changes, Honor is benefiting from the arrival of Android 7.0 Nougat as they have reviewed and improved their own EMUI. Now less like iOS, the Honor 8 with Nougat could attract even more Android stock amateurs that were unwilling to change to a phone from this brand until now. In addition, the update doesn't slow down the performance of the Honor 8 and it finally solves any notification problems that bothered Honor users with Marshmallow. In summary, Honor has worked hard to improve its device and should be congratulated.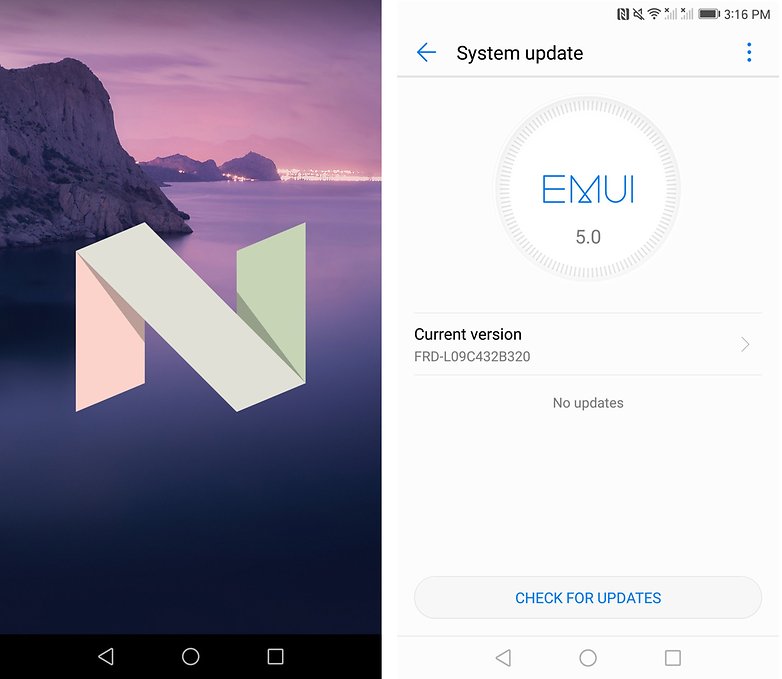 What do you think of this Honor 8 update?