7" Google Tablet With $199 Price Tag To Attack Kindle Fire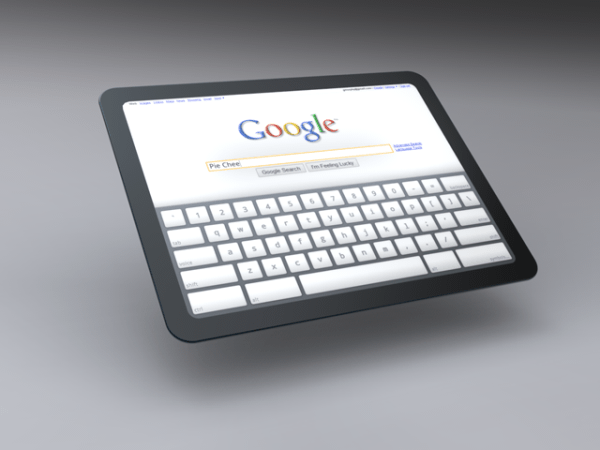 Amazon was able to score a home run against the industry defining iPad when then introduced the Kindle Fire. According to recent rumors, Google is also looking to get in to encroach on Amazon's territory with the introduction of their own Android tablet. With a rumored $200 price tag, Google might just be trying to get Amazon back from blocking their customers from using the Android Market.
New Rumors
A couple of weeks ago, we reported on the first rumors regarding DigiTimes has passed on details of the new tablet that they supposedly received from someone in the know. According to their source the rumored Google tablet will launch in March or April of this year and feature a 7" display and the low, low price of $199. With identical specs to the Kindle fire, it's clear who Google is going after with their latest venture into the hardware game.
Former Google boss Eric Schmidt hinted at a possible "nexus tablet project" back in December but DigiTime's source– supposedly someone from the upper-end of the Google supply chain– was the first to confirm the project. While DigiTimes has a mixed track record when it comes to leaked information, AndroidPIT's German team reported on a similar project last year and it looks like that effort is finally going into production.
Why Not The iPad?
Despite the wash of Android tablets on the market, the iPad is still the industry leader and the tablet to beat, so why is Google apparently planing a hit on the Kindle? If you look at high-end of the tablet market, there are more then enough options to fit every consumer. But still the iPad dominates. On the lower-end of the price spectrum however, there isn't much of a choice beyond the Kindle. This would be a logical place for Google to start, if it is really hoping to get a foothold on the tablet market.
The combination of Android 4.0 and Android Market access would be a hard act to beat for Amazon. I personally think that Amazon shot itself in the foot when it bared its users access to Google's Android Market. While they may have allowed users to window shop with the last update to their Silk browser, Kindle Fires users still can't download apps from the Android Market. If they want to use any options beyond Amazon's own market, they are forced to modify their tablets with the help of a custom ROM like CyanogenMOD.
If Google really does choose to ship their first tablet for $199, it could spell trouble for Amazon, who would loose one of their major selling points for the Kindle Fire.
Related Android Tablet News:
Acer Introduces a new 10 inch Android Tablet for $329