Google Pixel 8a Benchmark Indicates a Restrained Nona-Core Processor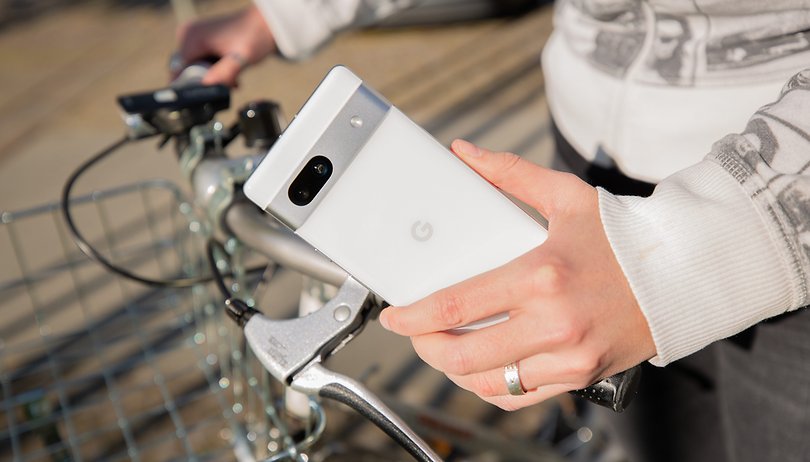 Google launched the Pixel 7a (review) a few months ago, but now we're getting more details about its successor, the Pixel 8a. The latest sighting hailed from a benchmark listing, revealing the custom Tensor G3 chipset with a rather muted nona-core processor that will power the upcoming device.
It is expected that the internet search giant will introduce the Google Pixel 8 and Pixel 8 Pro by October, and both are the first devices that will be equipped with the new Tensor G3 SoC. Unsurprisingly, this is the same silicon that will power next year's Pixel 8a, which was recently spotted to carry the codename Google Akita.
Google Pixel 8a Tensor G3 processor benchmark scores
Regarding the chip's performance, an early Geekbench 5 benchmark result showed the Pixel 8a was fitted with an underclocked Tensor G3. The nona-core CPU setup is apparently using a Cortex-X3 prime core clocked at 2.91 GHz coupled to four performance cores at 2.37 GHz and four efficiency cores, each at 1.7 GHz.
The slightly slower clock speeds of these cores could explain the relatively lower score of 1,218 for single-core and 3,175 for multi-core performance compared to a separate Tensor G3 benchmark. However, the listing does suggest this could still change in the future, with higher scores expected in the future. It is also unclear whether Google will opt for this configuration on the definitive Pixel 8a.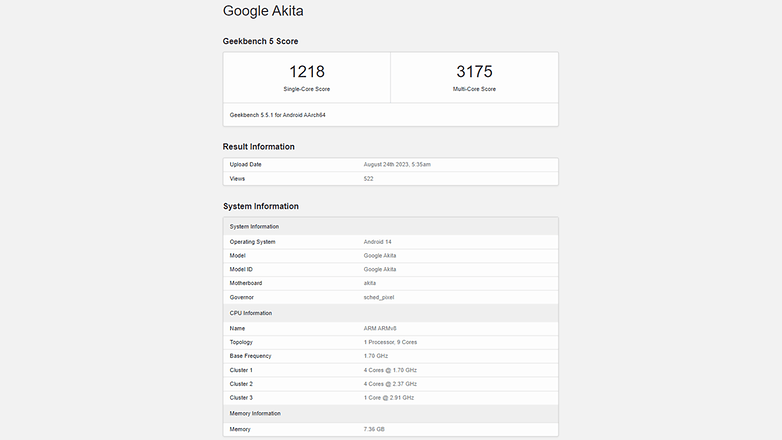 In comparison, the Tensor G3 which shares its architecture with Samsung's Exynos 2400 SoC seems to be underperforming in multi-core benchmarks when pitted against the Snapdragon 8 Gen 2. To put things in perspective, the latter chip averaged 1,100 points in single-core and 4,800 in multi-core when tested on the OnePlus 11 (review). Regardless, it's too early to make any definite conclusions until we review the actual device.
Alternatively, you can check our flagship mobile SoC guide on how the current chipsets from different brands stack up against each other.
Apart from the chipset, there is very little known surrounding the Pixel 8a. It is safe to say it might inherit some features and specifications from the Pixel 8, including the rumored upgraded main camera module, tweaked design, and refreshed camera interface.
In your opinion, how would you improve Google's Pixel 8a? Would you like to see a telephoto camera added or perhaps a larger display? Tell us in the comments.